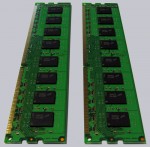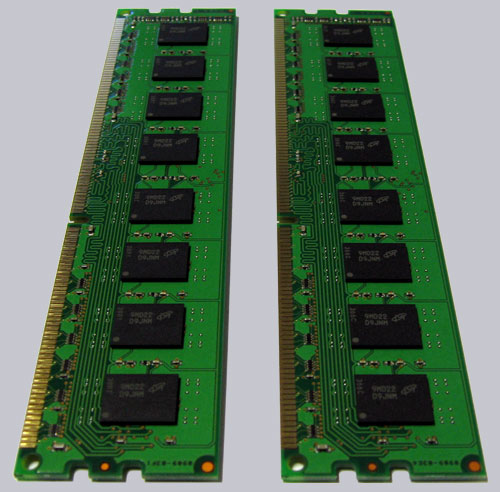 After two high-end DDR3 RAM reviews it is again time for an inexpensive 4GB PC3-10600 CL9 kit. The Crucial PC3-10600 4GB CL9 kit comes without heat spreader and is designed for a voltage of 1.5 V. With this low Vmem no OC records were reached, but the result are nevertheless respectable. All OC results and more details about the Crucial PC3-10600 4GB kit are shown in the new ocinside.de test report.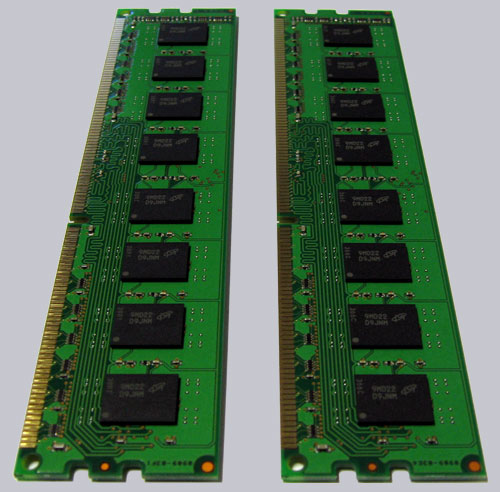 Thanks for the support …
Many thanks for the support with the CT2KIT25664BA1339 4GB PC3 10600 / DDR3 1333 CL9 kit by the manufacturer Crucial.
The 4 GB kit contains 2x 2048 MB 240-pin DIMM DDR3-1333 memory modules and has a price of approx. 70 Euro (11/2009). Memory modules are available with the upper banner in the Crucial Shop and at our sponsors.
The supply of the two 2048MB PC3-10600 memory modules …
In this small box are the two well protected memory modules: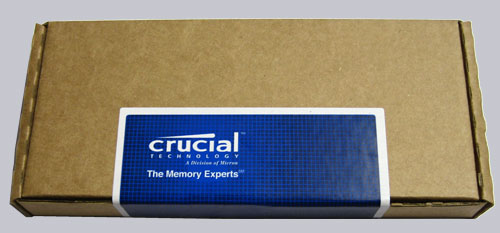 That is contained in the scope of delivery …
Crucial supplies the two memory modules with a quick installation guide.
Here is a picture of the two well protected memory modules: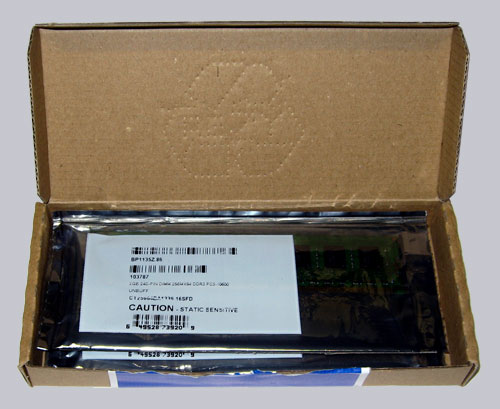 Here is a picture of the manual and both Crucial modules …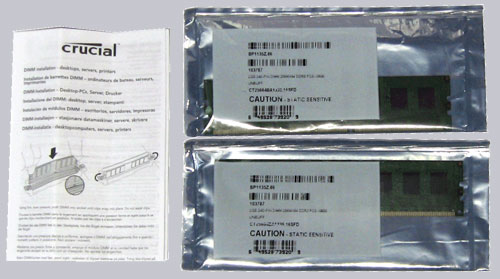 And here is a picture of the Crucial 4GB modules without package …