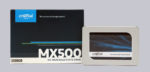 Result and general impression …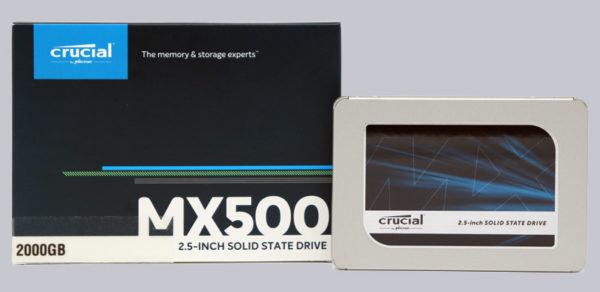 The large Crucial MX500 2TB 2.5″ SATA3 SSD CT2000MX500SSD1 as well as the 1TB version does not reach new SATA3 performance records, but with this SSD it is less about the absolute maximum usage of the SATA3 standard, but rather about the higher capacity with 2TB at an even higher reliability.
As we could clearly show in the test, the Micron 64 Layer 3D TLC NAND is quite competitive. The SSD can't beat the predecessors from their own house in all benchmarks, but it's about the same as the Crucial MX500 1TB CT1000MX500SSD1 SSD.
In addition, the Crucial MX500 offers hardware-side 256-bit AES encryption as well as power failure protection and thus more security than its predecessors.
In addition, the new Crucial MX500 2TB is specified with 700 TBW (total/tera bytes written), which corresponds to approx. 383 GB per day over a period of 5 years! These data are not only important for the warranty (Crucial now gives a limited 5-year warranty), but also speak for a high durability of the NAND cells. If you want to know more about TBW, you will find numerous data and formulas at Micron and in the JEDEC SSD specifications.
All in all, we are convinced about the new technology of the 2TB version, and compared to the MX500 1TB, we were able to measure a significantly later drop in performance at longer write rates. In addition, the 2TB version offers even greater long-life capabilities in addition to the larger capacity.
With this good overall result, the Crucial MX500 2TB SSD receives our ocinside.de Purchase Tip Award.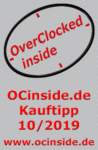 Discuss in our forum and share experiences about the die Crucial MX500 …
Here you can buy the Crucial MX500 SSD for a low price …
Read on in the hardware test area with several hardware reviews …