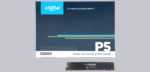 Result and general impression …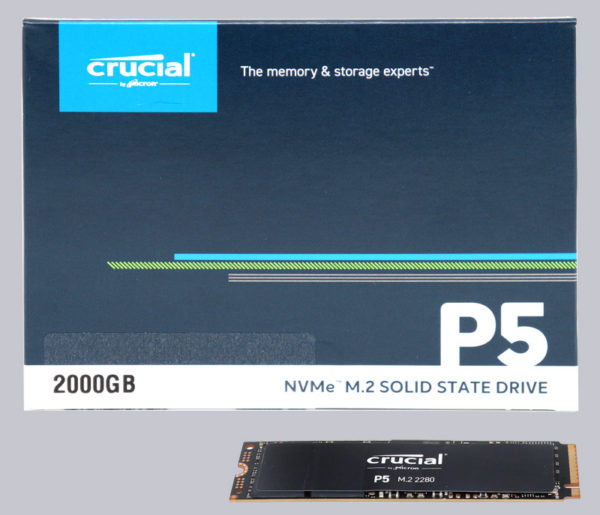 The Crucial P5 2TB M.2 NVMe SSD CT2000P5SSD8 offers extremely high sequential read and write rates and provides impressive results even with large file transfers!
Unfortunately, it's not quite inexpensive, but as we could clearly show in the evaluation, the Crucial P5 2TB M.2 NVMe with Micron DM01B2 controller, Micron 16GB LPDDR4 cache and Micron 96 Layer 3D TLC NAND achieves the best results compared to all other Crucial SSDs. Crucial does not call them for nothing in their slogan "Extra Fast. Extraordinary.".
In addition, the Crucial P5 offers a power failure protection to increase data reliability and an adaptive temperature protection, which unfortunately was needed for the controller in some test scenarios. To avoid performance drops, we therefore recommend the use of a M.2 heat sink, which fortunately is already included with many motherboards, or at least a high active cooling inside the PC case. Also the SSD should better not be mounted under a hot graphics card. But depending on the graphics card cooler design, the airflow can be used for SSD cooling.
The Crucial P5 2TB M.2 NVMe SSD is specified with extremely high 1200 TBW (total/tera bytes written), equal to approx. 657 GB per day over a period of 5 years. These specifications are not only important for the warranty (Crucial now gives a limited 5-year warranty), but also speak for the high durability of the NAND cells. If you want to know more about TBW, you will find numerous data and formulas at Micron and in the JEDEC SSD specifications.
All in all, the third NVMe PCIe SSD from Crucial with in-house Micron controller, cache and NAND convinced us and is therefore the fastest SSD from Crucial!
With this extremely high performance the Crucial P5 receives our OCinside.de Overclocking Dream Award 07/2020.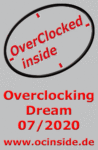 Discuss in our forum and share experiences about the Crucial M.2 P5 …
Here you can order the Crucial P5 SSD …
Read on in the hardware test area with several hardware reviews …