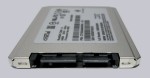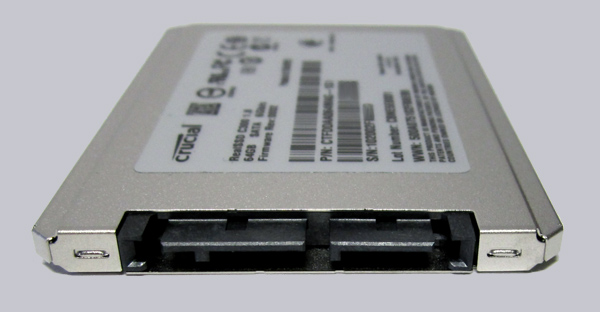 The Crucial C300 RealSSD 1.8″ 64GB SATA3 SSD CTFDDAA064MAG-1G1 showed an extremely high read performance with very low access times in all tests, but the write performance couldn't convince us.
The 64GB small MLC Solid State Drive with Marvell controller has enormously fast read values and exceeded also in some tests also the results of the bigger 256GB 2.5″ RealSSD C300. In order to achieve higher read rates, one should choose at least the larger 128GB SSD from Crucial, which we will test surely again extensively. The Crucial CTFDDAA064MAG-1G1 was tested both in the newest AHCI operation, and in legacy IDE operation, whereby the AHCI mode should be preferred. However, noticeable losses regarding the read values were only in the operation of the fast SATA3 SSD on a SATA2 controller, since the maximum transfer limit of the SATA2 controller was exceeded clearly.
All in all the small 64GB Crucial RealSSD C300 SSD with a size of 1.8″ is recommended for read-intensive tasks in a notebook, netbook, PC, Mac or in a SATA3/SATA2 suited MP3 player and offers a very inexpensive entrance into the SSD world. However, in the computer everyday life there is not only read, but also write performance important and in this point, this tiny 5mm flat 1.8″ SSD at least with a capacity of 64GB is not very fast.
Discuss in our forum and exchange experiences …
Here you can buy the Crucial SSD …
Read on in the hardware test area with several hardware reviews …