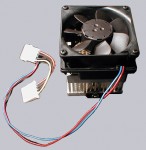 In this review we have tested the Akasa Silver Mountain 2 NGH Cooler and measured the temperature results with our test setup. Additionally you can listen to an embedded MP3 fan sound sample of the fan on the respective heatsink.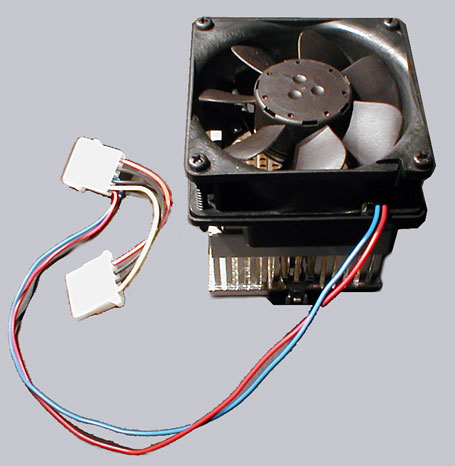 Bezeichnung
Akasa Silver Mountain 2 mit Papst 8412 NGH Lüfter und Fanadapter
Größe über alles in L/B/H
++ 83/83/90 mm Der Kühlkörper ragt nur minimal über den Sockel, aber durch den Fanadapter sind die Kühlermaße natürlich deutlich größer.
Förderleistung
++++ 46,5 CFM (~3600 U/min)
Geräuschpegel
o 37 dB (A) Der hohe Schalldruck des 80er Lüfters ist durch die geringe Drehzahl gut zu ertragen. Online anhören:
Montage
+++ Sehr gut arretierte Klammer, die mit einem kleinen Schlitz Schraubendreher spielend leicht runtergedrückt werden kann, wobei der Schraubendreher durch seitliche Metallklammern nicht aus der dafür vorgesehenen Halterung rutschen kann.
Kühlergebnis
++++ Klasse Kühlergebnis ! Die CPU erreichte bei 1,75 V nur 39°C und bei 1,90 Volt nur 42°C.