In this review we have tested the Coolermaster EP5-6I51 Cooler and measured the temperature results with our test setup. Additionally you can listen to an embedded MP3 fan sound sample of the fan on the respective heatsink.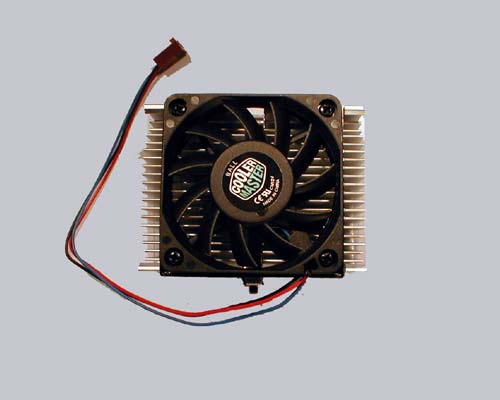 Bezeichnung
Coolermaster EP5-6I51
Größe über alles in L/B/H
+ 80/60/54 mm Der Kühlkörper ragt seitlich über den Hebel vom Sockel hinaus – siehe "fit for fan" !
Förderleistung
+ 15 CFM (~4200 U/min)
Geräuschpegel
++ 33,1 dB (A) Kaum störendes Geräusch. Online anhören:
Montage
+ Die Montage ist sehr einfach, allerdings hat der Haken zum ansetzen des Schraubendrehers am Metallbügel wie beim DP5-6H51 keine seitliche Arretierung. Wer beim runterdrücken etwas abrutscht, könnte sein Mainboard zerstören.
Kühlergebnis
++ Die Kühlleistung kommt mit 44°C bei 1,75 V und 47°C bei 1,90 Volt nicht an die vom kleineren Bruder heran.