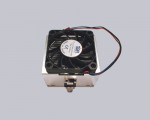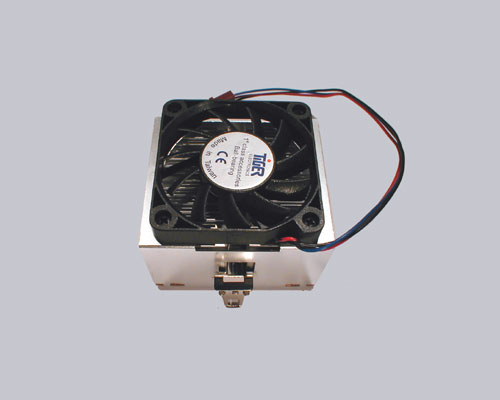 In this review we have tested the Tiger Electronics SDC 36130 BC Cooler and measured the temperature results with our test setup. Additionally you can listen to an embedded MP3 fan sound sample of the fan on the respective heatsink.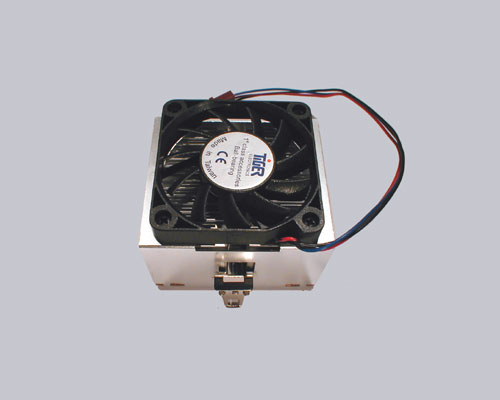 Bezeichnung
Tiger Electronics SDC 36130 BT
Größe über alles in L/B/H
++ 70/61/54 mm Der Kühlkörper ragt etwas über den Hebel vom Sockel. Siehe Fit for Fan
Förderleistung
+ 21 CFM (~4600 U/min)
Geräuschpegel

++ 33,9 dB (A) Die Lautstärke ist im PC akzeptabel. Online anhören:

Montage
+ Die Klammer ist nur geringfügig arretiert und wirkt deshalb etwas wackelig. Mit einem Schraubendreher ist die Montage aber recht einfach.
Kühlergebnis
+++ 43° C bei 1,75 Volt CPU-Spannung und 46° Celsius bei 1,90 Volt.