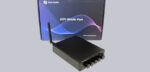 Powerful 2.1 class-D amplifier with RCA and Bluetooth for gaming and more! With integrated Bluetooth 5 receiver, RCA input and separate controls for the subwoofer, Fosi Audio offers a solid range of product features in its BT30D Pro. Compared to the smaller BT30D model without Pro, it has a higher power rating of 2x 165 watts + 350 watts instead of 2x 50 watts + 100 watts, starting from two amplifier ICs at once. Technically, the model also relies on a different class D amplifier IC at its core, which tends to be better. In the following review, we have taken a closer look at these features in practice.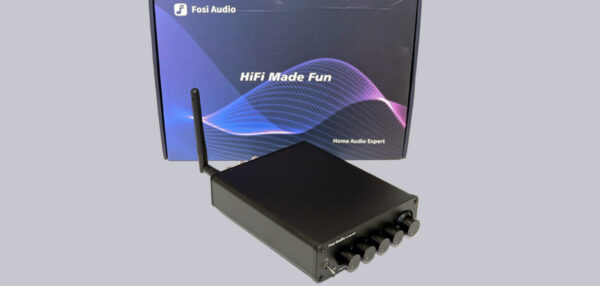 Thanks for the support …
Thanks for the support to MartinK and the manufacturer Fosi Audio.
The BT30D Pro amplifier can currently be purchased for just below 130 Euro (08/2023).
Here you can order the Fosi Audio BT30D Pro.
The delivery of the BT30D Pro …
The packaging already promises a "fun factor" as a motto as well as a reference of the brand to the home environment. Therefore, the term "Pro" in the device's name should not necessarily suggest audio technicians as customers, but rather emphasize the content advantage over the series' little brother.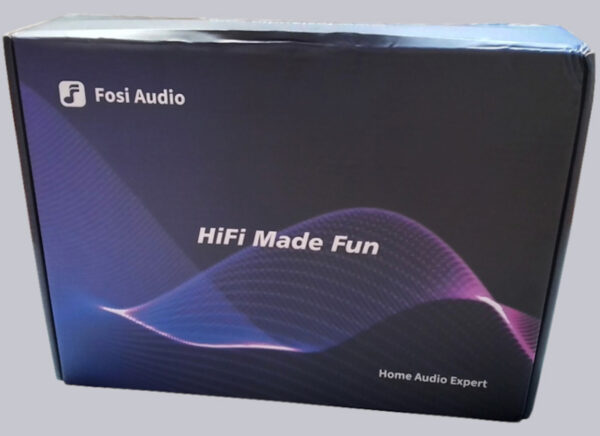 This is included in the delivery package …
In terms of scope of delivery, the product offers the necessary Bluetooth antenna, a leaflet with product information and a power supply unit with a corresponding approximately 1.50 meter long Europlug connection cable.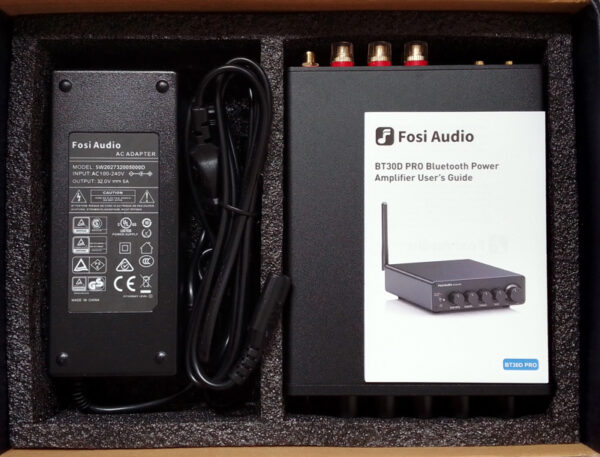 The latter looks like a classic notebook power supply to us, but it is supposed to have a visibly higher output voltage of 32 volts. From a purely structural point of view, it is still a switching power supply with protection class II. HiFi enthusiasts, on the other hand, swear by simple linear power supplies in mostly more expensive amplifiers. Switched-mode power supplies work with high-frequency square-wave pulses, the " leftover" of which cannot be completely eliminated at the output. Basically, however, both solutions require solid output filters to smooth out the pulsating DC voltage at the output in its course. In this point there are very well bad linear and good switching power supplies. At low power in the amplifier range, the often cited power dissipation of the linear power supply hardly bothers again and larger jumps in the load must first regulate a switching power supply.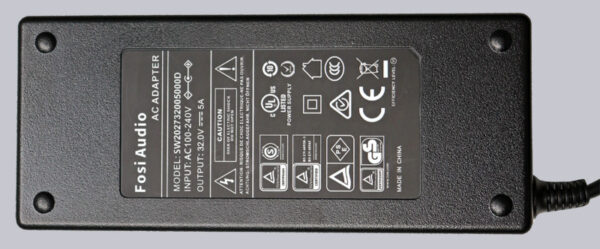 The enclosed leaflet contains pictorial material about the connection and controllers. Unfortunately, this is only included in English, at least for our sample. The product safety law prescribes instructions for use if certain rules are required in the product application. We hope for a corresponding solution in the purchasable product, since the enclosed power supply is operated with mains voltage after all.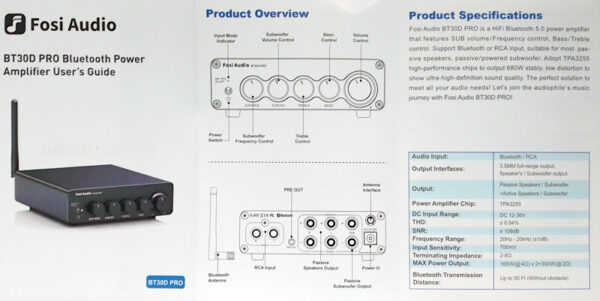 Fosi Audio BT30D Pro Speaker Amplifier technical specifications …