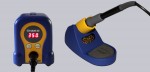 Layout, design and features …
As already mentioned in our Unboxing Video, you could think of the Hakko FX-888D soldering station as a toy at the first sight.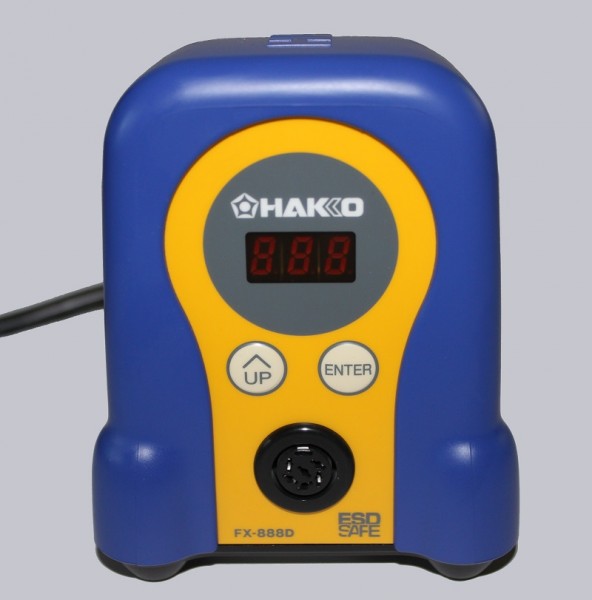 You can also buy the station with the colors silver/black, but this variant is much harder to get in Germany than the blue/yellow variant. The three-digit LED display, the two operating buttons and the jack for the soldering iron are located at the front.

On the top there are some vents and the manufacturer's logo.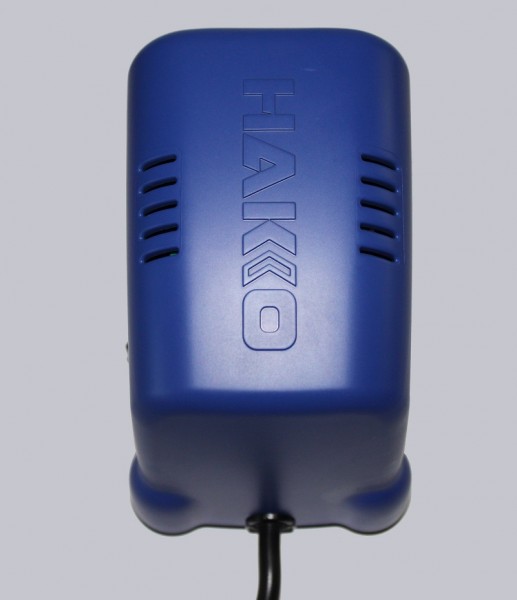 On the right side there is the power switch.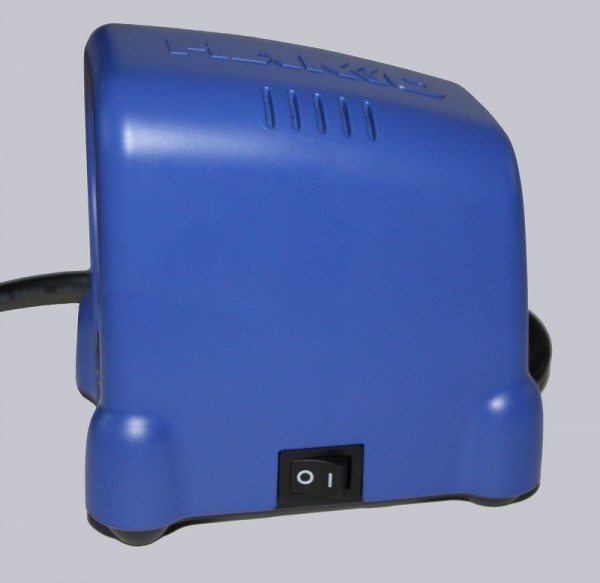 A look ath the bottom shows the nameplate and the four rubber feet that provide a firm footing. If you remove these feet, so you can open the housing.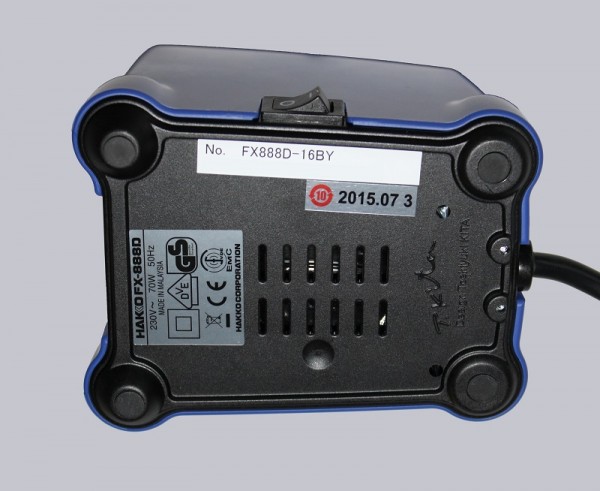 But let us now take a look at the most important part of the station. The soldering iron. Not only that it has a very good handling, it is very lightweight and easy to hold during a longer period.


Disassembly is easy and gives the tip and the ceramic heater free. As you can see well in the picture, the ceramic heating element reaches almost to the front tip, which ensures a very good heat conduction.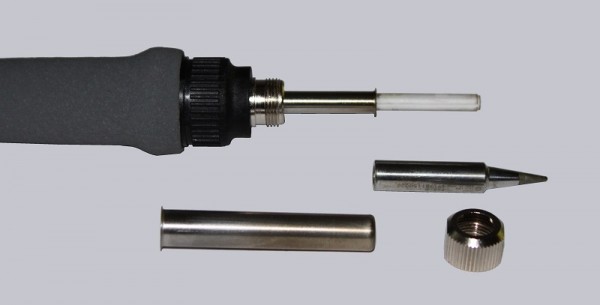 The tips are interchangeable and available in all standard shapes and sizes.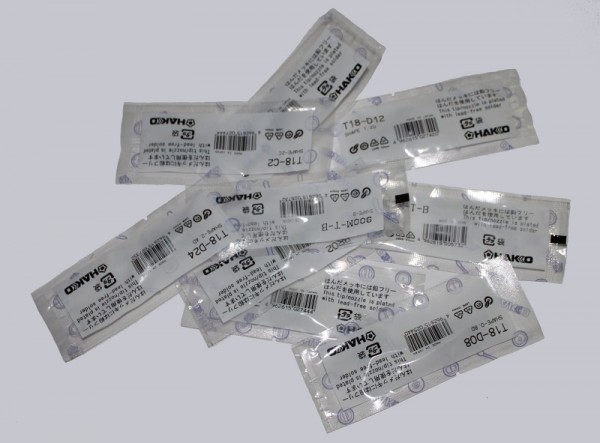 When designing the stand Hakko has also put some good ideas in it.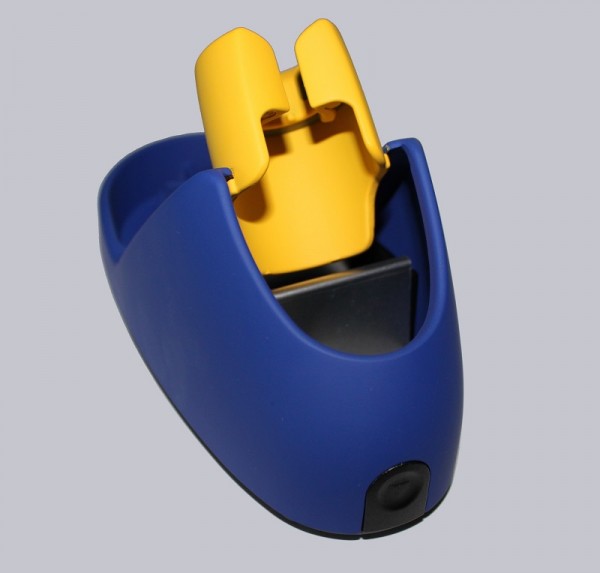 With the rear push-button you can easily disassemble it …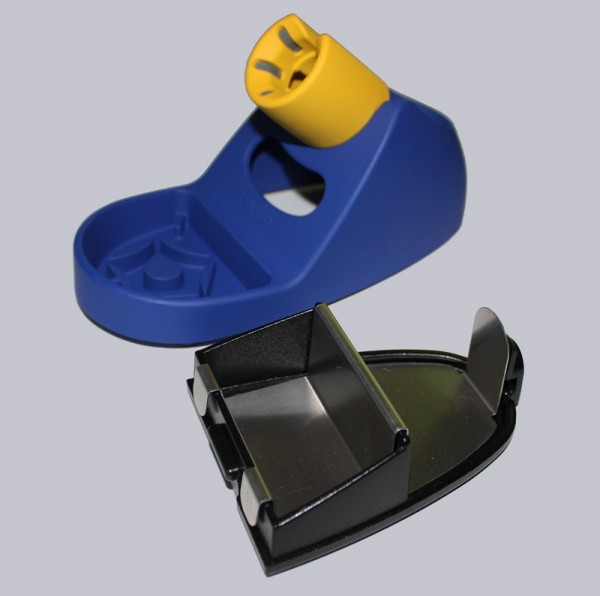 … and put the delivered sponges inside. It is advantageous that the front shell can be filled with water, thus keeping the sponge moist.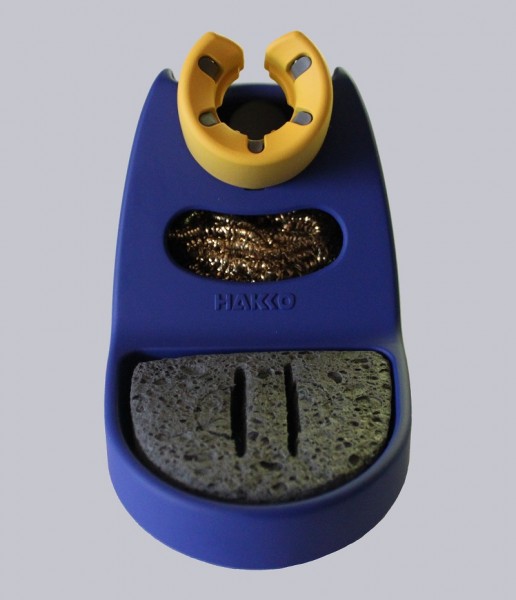 Also, the iron is always safe in the stand.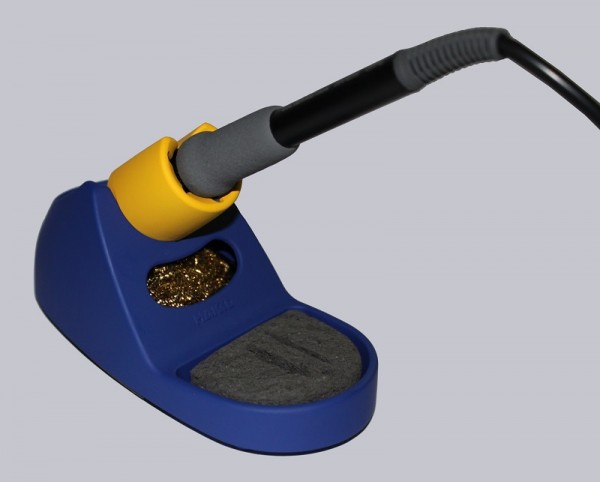 That brings us already to the end of this chapter. Now we come to the most important part of our test: How did the Hakko FX-888D kicks in daily operation and can it really compete with legends like Weller, Ersa and others?
Hakko FX-888D soldering station Installation and operation …