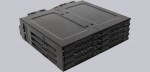 Results and general Impression …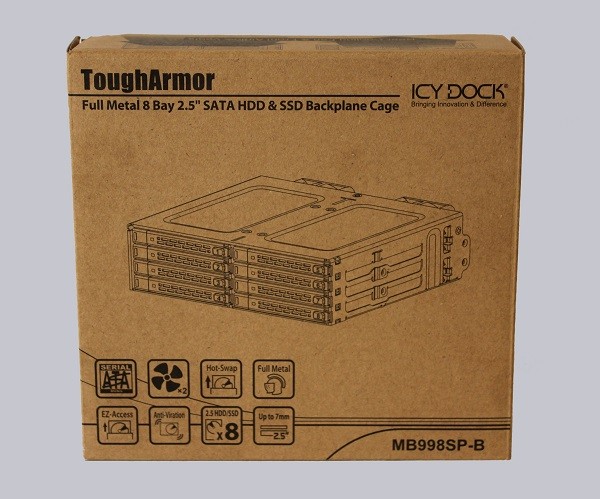 The Icy Dock MB998SP-B ToughArmor is very convenient. The idea and the good processing has convinced us, but clear recommendation for the Icy Dock MB998SP-B ToughArmor at this point is difficult.
At a purchase price of approximately 130 EUR at the time of testing the described problems with the power connector should not occur. And the user should be able to select a slightly lower fan noise level at least by jumper.
With a little revision, the ToughArmor will become a real good drive caddy, because the precisely processing of metal parts and racks as well as the unaffected read/write performance really convinced us.
Discuss in our forum and share experiences about the Icy Dock ToughArmor caddy …
Here you can buy the Icy Dock MB998SP-B caddy.
Read on in the hardware test area with several hardware reviews …