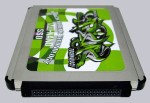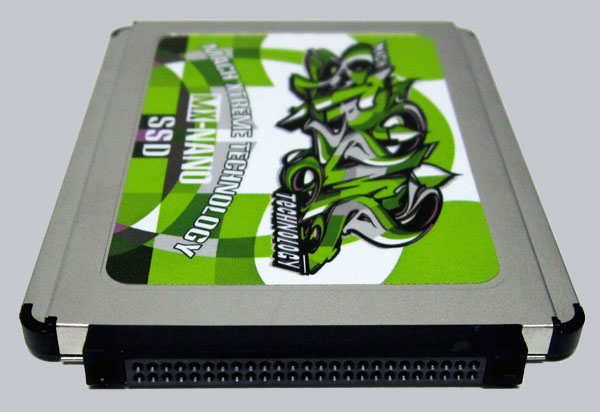 The Mach Xtreme Technology MX-NANO 50 1.8″ 60GB 50-Pin PATA SSD MXSSD1MNANO50-60G exceeded the 4200 rpm 1.8″ PATA hard disk drive with up to quadruple faster reading rates clearly. This 1.8″ PATA SSD from Mach Xtreme Technology even didn't throw in the towel against a 7200 rpm hard disk at the faster SATA2 port. But compared with SATA2 or SATA3 SSDs tested before, the MX-NANO was clearly slower, but we expected it due to the PATA interface.
The Mach Xtreme Technology MXSSD1MNANO50-60G satisfy even outside of the official benchmark enormously well:
Before the upgrade, the boot time with the Toshiba MK8007GAH_BG002H was approx. 77 seconds and after the upgrade with the Mach Xtreme Technology MXSSD1MNANO50-60G Windows Vista Ultimate started in approx. 11 seconds, thus the operating system could boot approx. 7x faster!!!
The Windows performance index was increased from 3,7 with the hard disk drive to 5,9 with this Solid State Drive.
The weight of the MK8007GAH amounts to approx. 62 gram, the MXSSD1MNANO50-60G weight is only approx. 34 gram, thus nearly half.
The SSD is very shock resistant, thus it is not more necessary to run the HDD protector and position sensor software.

All in all the notebook or netbook upgrage with PATA interface is thus very recommendable by this 60GB Mach Xtreme Technology MX-NANO 50 1.8″ SSD, since it can help the notebook to a undreamt performance. Even if this SSD can not reach results of a SATA3 or SATA2 pendant, but it is so far a the top of PATA drives.

Discuss in our forum and exchange experiences …

Here you can buy the Mach Xtreme Technology 60GB, 30GB, 120GB, or 240GB SSD.
Read on in the hardware test area with several hardware reviews …