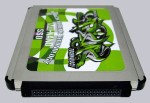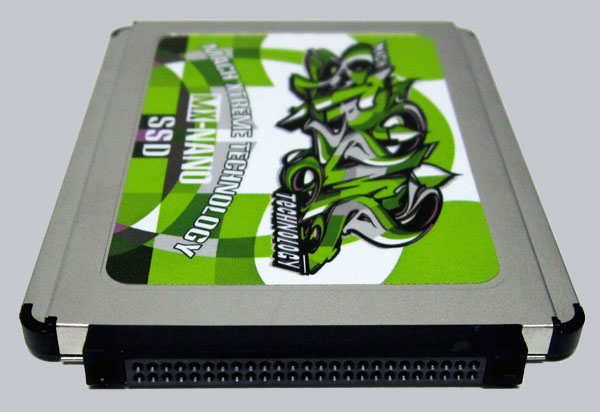 How to make a notebook faster easily. Who is dissatisfied with the speed of the notebook or netbook, can increase the notebook performance easy and relatively inexpensive. When we like to get the notebook much faster, most of us immediately think about a RAM upgrade, buying a new CPU or overclocking the notebook CPU. Additionally, the installation of a fast SSD instead of the HDD increases the performance enormously. In this test report at www.ocinside.de we show that one can also upgrade notebooks with an IDE / PATA hard disk drive by a fast SSD, in order to improve the performance enormously. The 5mm thin Mach Xtreme Technology 60GB PATA 50-Pin 1,8-inch SSD replaced a Toshiba MK8007GAH 1,8-inch PATA HDD inside of a Toshiba Portege R400 notebook. Furthermore, the 60GB MX NANO 50 PATA SSD was tested with an adapter on a current SATA 3 interface, in order to compare it with previously tested and benchmarked Solid State Drives and hard disks. Who already given up the next vacation for the purchasing of a new notebook, should not miss this review.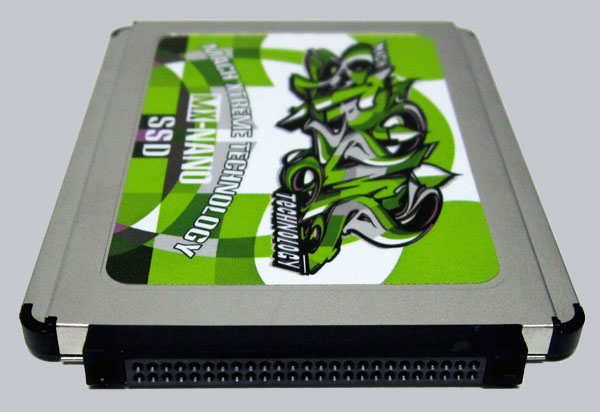 Thanks for the support …
Many thanks to Caseking.de for the support with the Mach Xtreme Technology 60GB 1,8″ SSD.
The Mach Xtreme Technology NANO 60GB PATA 50-Pin 1.8″ SSD MXSSD1MNANO50-60G has at present a price of approx. 130 Euro (03/2011) and is available in several sizes from 30GB to 240GB. Furthermore, you can get this SSD also with ZIF connector and 44-pin PATA connector, so check the interface used in your notebook or netbook, before buying the new SSD.
Here you can buy the Mach Xtreme Technology 60GB, 30GB, 120GB, or 240GB SSD.
The supply of the Mach Xtreme Technology 64GB PATA SSD …
In this cardboard box comes the tiny MX-Nano SSD from MX-Technology: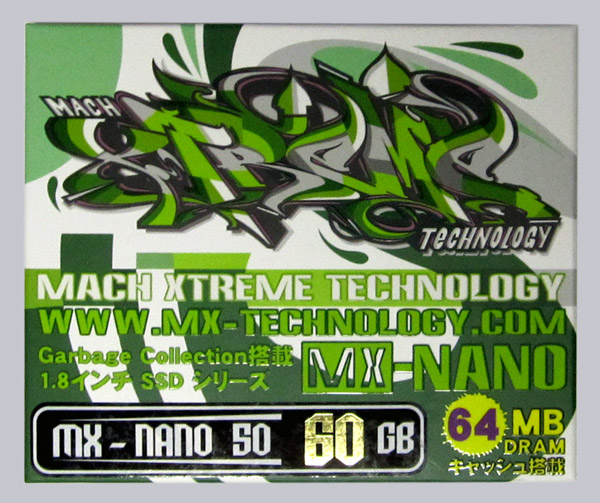 That is contained …
Mach Xtreme Technology supplies the PATA 50-pole 1,8″ SSD well padded in a hinged box.
After opening the package, one see the following note on the well padded box: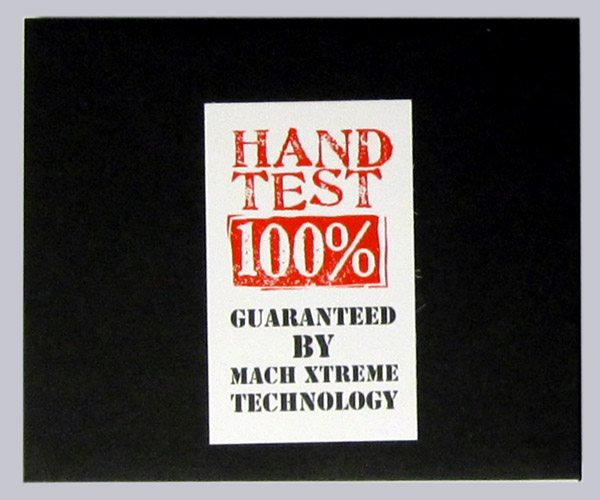 And here is a picture of the small MX-NANO 50 PATA SSD with 60GB capacity: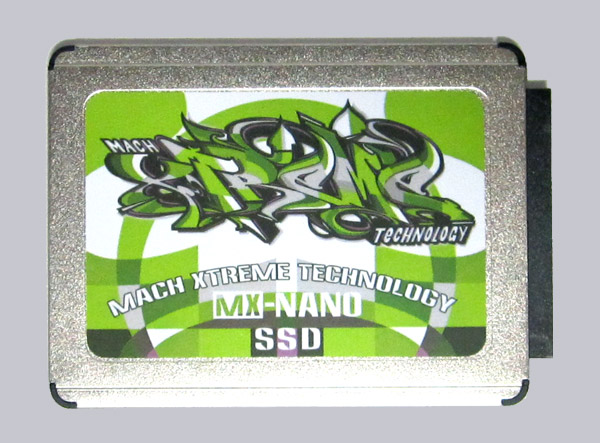 The following picture shows the back of the 1,8″ Mach Xtreme Technology 64GB SSD: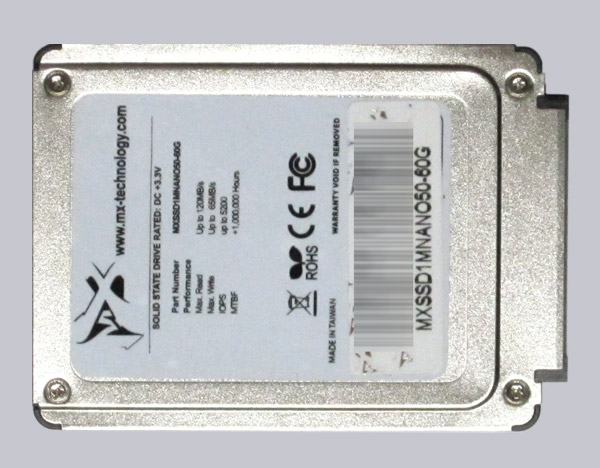 Here one can see the PATA IDE 50-pin / CF50 connector, which is used for data as well as for power and looks like a CF connector:

If you like to connect this 50-Pin IDE SSD with a conventional SATA2 controller or a SATA3 interface, one can buy a 22-pin SATA to 50-Pin PATA adaptor, e.g. here for a few bucks
. With such an adapter card, it's very easy to transfer all data from the old notebook drive to a PC and then to the new SSD: