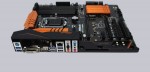 +++ The ASRock H170 Combo Motherboard is available for approx. 120 Euro (10/2015) and is therefore in the middle price segment of the Intel LGA1151 motherboards.
The ASRock H170 combo LGA1151 DDR3/DDR4 motherboard allows the user still using its DDR3 modules, it has a good basic equipment, an innovative UEFI BIOS, but unfortunately caused by the H170 chipset no settings for the Intel LGA1151 CPU overclocking.
As standard equipment, the H170 Combo motherboard offers a total of four PCI Express slots, two PCI slots, two DDR4 slots, four DDR3 slots, six SATA3 ports, two SATA Express 10 Gb/s ports, an Ultra M.2 32Gb/s slot, up to eight possible USB 3.0 ports, up to four possible USB 2.0 ports, a Gigabit LAN port, 7.1 sound with analog sound output over six audio jacks, TPM connector, a new graphical interface for the optimal control of the fans in UEFI setup, the Easy Mode Setup and much more …
Usually the support of DDR3 and DDR4 as Combo motherboard with such a good basic equipment for such a reasonable price would receive our Price Tip Award. Given the entirely missing OC options we have refrained from however. But ASRock isn't responsible for lack of overclocking options, because the H170 chipset does not allow overclocking at least for now. If options like for the Intel H97, H87, etc. can be unlocked with a BIOS update soon or later, remains to be seen.
Interesting is also the performance comparison of DDR3 vs DDR4 on the identical motherboard, especially when using the internal graphics unit. Because when using 8 GB DDR4-2133 instead of 4 GB DDR3-1333 memory, depending on the benchmark we achieved a performance increase of up to more than 13% with the internal graphics unit. Also the power consumption with 8 GB DDR4 was approximately 10% lower than with the installed 4 GB DDR3.
All in all the ASRock H170 Combo is an inexpensive motherboard to switch to a current Intel Skylake PC system. Who like to continue using its DDR3 memory for some time and can abdicate however on OC options, integrated USB 3.1 and optical S/PDIF, can do an inexpensive upgrade with the ASRock H170 Combo. However, if you like to overclock, you should buy a Z170 motherboard, like for example, the previously tested ASRock Z170 Extreme6.
Here you can buy the ASRock H170 Combo motherboard.
Special thanks to ASRock for their support.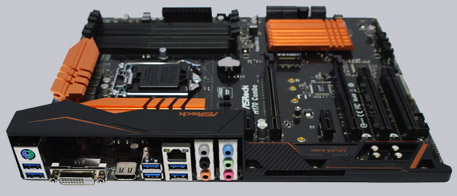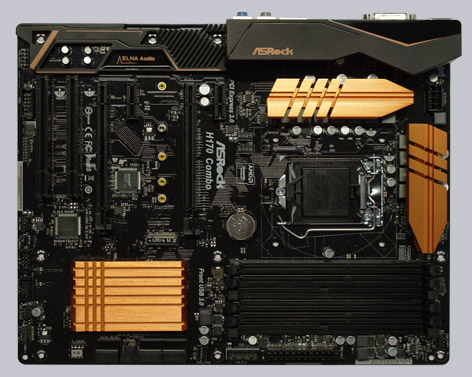 * All LGA 1151 motherboard reviews since 01.08.2015 based on an Intel Core i5-6600K CPU, MSI Radeon R9 280 Twin Frozr Gaming 3GB PCI Express 3.0 video card, 4x 4GB Crucial Ballistix Sport DDR4-2400 / PC4-19200U memory modules, Cooler Master Silent Pro M 600W power supply unit and the following software configuration: Microsoft Windows 7 Ultimate, SiSoftware Sandra 2013, Futuremark 3DMark and 3DMark06 (OC software is available in the Links and Downloads section). All benchmark results only offer a comparison among themselves for a rough motherboard performance comparison.
Back to the motherboard comparison with all AMD and Intel motherboard reviews !