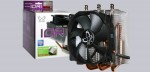 Today we are testing the Scythe Iori CPU cooler with top-blow design on OCinside.de. Because of their flat design, top-blow coolers are suitable for small environments such as a HTPC. Iori is the Japanese word for a small mountain hut as place of refuge. We will find out, if a CPU can find safe refuge with the Scythe Iori.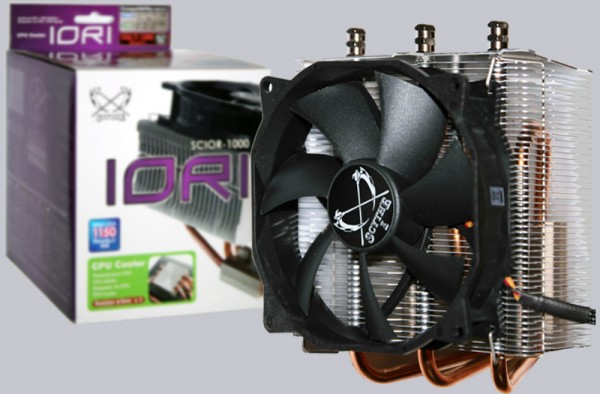 Thanks for the support …
Many thanks for the support to Hipp0campus and for the quick delivery to the manufacturer Scythe.
The Scythe Iori SCIOR-1000 has at review date a price of approx. 28 Euro (10/2015).
Here you can buy the Scythe CPU cooler.
The delivery of the Scythe Iori …
This is the box the Scythe Iori is delivered in: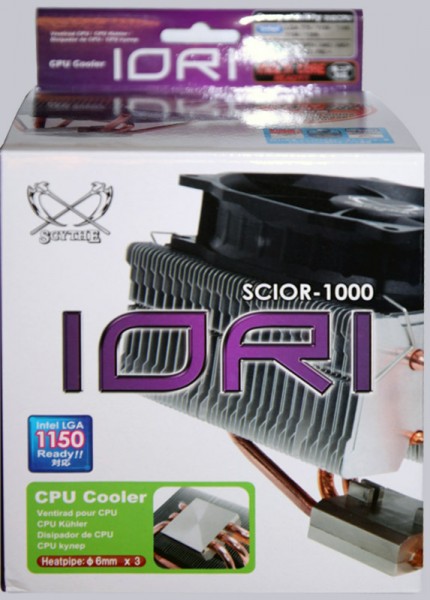 You can notice directly that Scythe has their headquarter located in Japan, because of the Japanese letters and the whole box is designed that it would optically fit well into the shelf of a Japanese supermarket.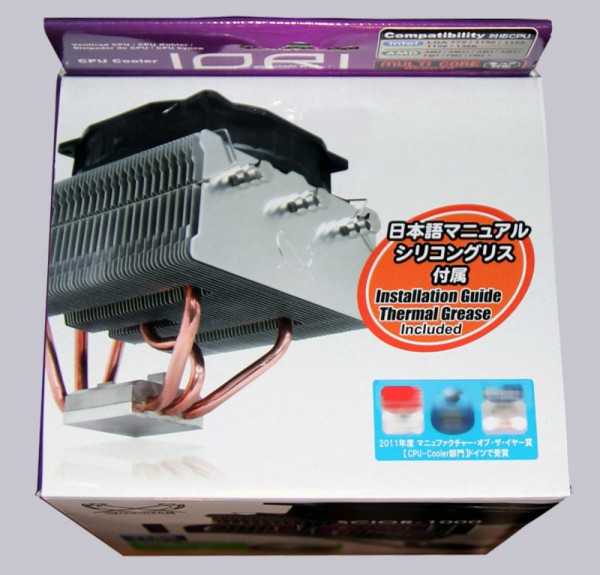 Accessories …
Inside the Box you can find the Scythe Iori itself and some accessories. Besides the heatsink there is an instruction manual and mounting accessories. The mounting is done as with the respective boxed coolers: For Intel with push-pins and for AMD with a retaining clip. Thermal paste come in a small transparent bag. Now, this packaging of the thermal paste reminds us of the small spice sachets that come with the well-known Japanese instant noodles.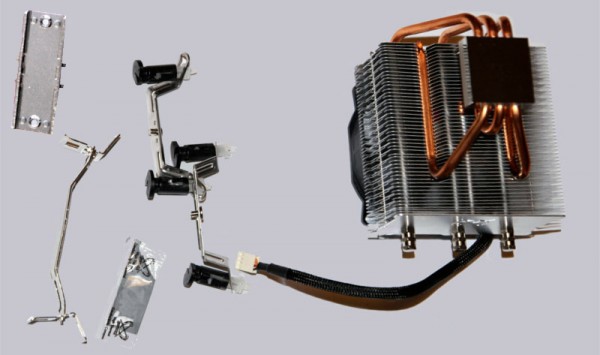 The accessory is therefore entirely appropriate, since there is not much more expected in this price range.
Scythe Iori technical data …