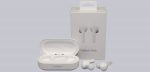 Layout, Design and Features …
Let's start with the approx. 8cm long, 3.5cm wide and 3cm high charging box with Micro USB connection, which has been provided with a non-slip ribbing on the upper side and bears a TicPods lettering in front, which is surrounded by two green LEDs. The special thing about this charging box is that it is not only used to charge the in-ear headset, but also has its own 700mAh battery integrated, so that the two firmly integrated 85mAh in-ear batteries can be recharged several times on the go.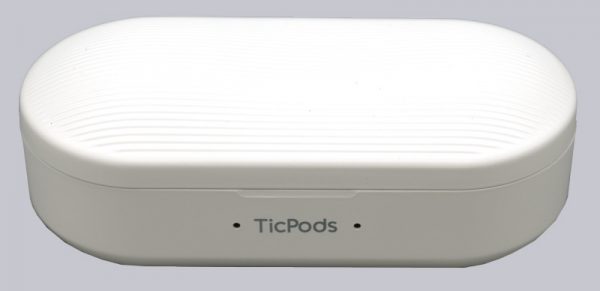 The lid is held in place by integrated magnets and can be opened easily. In the loading box, the two in-ears are securely enclosed for transport.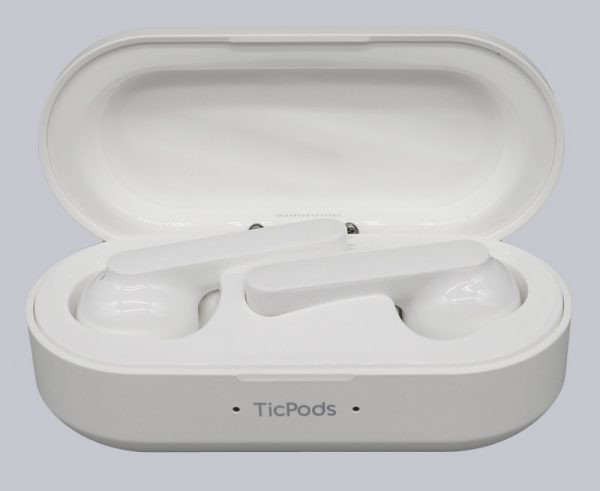 As you can see here, the Mobvoi TicPods Free are not inductively charged, but each have two gold-plated charging contacts. The charging cradle automatically detects as soon as the in-ear headphones are inserted, but more about this in Practical testing.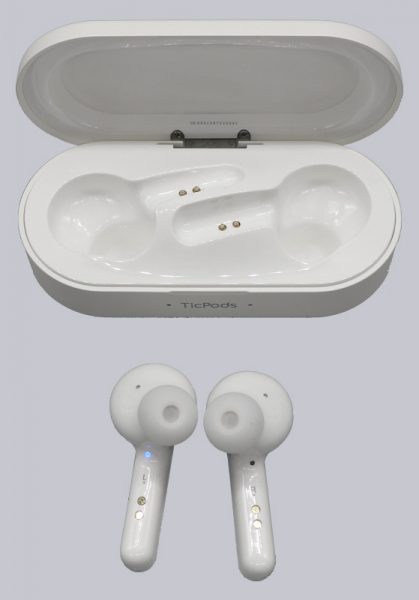 The approx. 4cm long Mobvoi TicPods Free are placed in the outer auditory canal with the exchangeable rubber attachment. The rubber attachment (here in the large version) fits perfectly on the headphones and can be removed by pulling. The two in-ears are equipped with an R for right and L for left. In addition, they each have a microphone and a multi-coloured LED.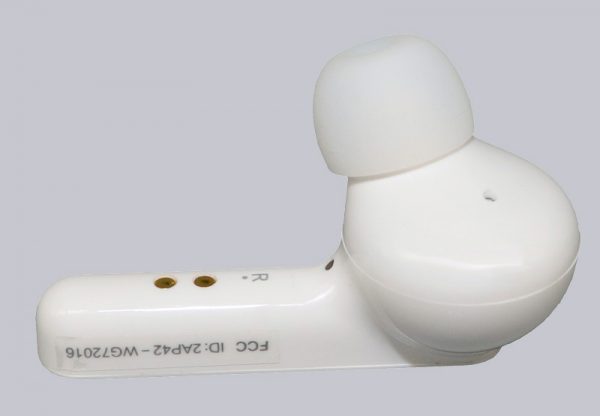 Mobvoi TicPods Free Practical testing …