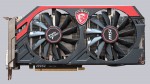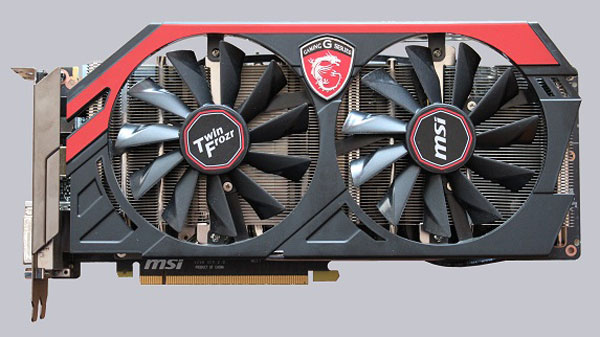 Lets take a look at the MSI Twin Frozr Gaming GeForce GTX 780 Ti OC graphics card.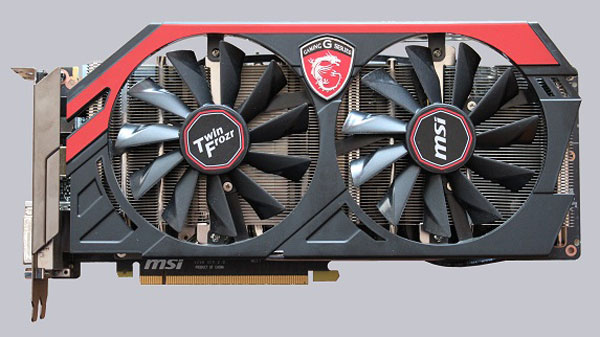 And here is the backside of the MSI Twin Frozr Gaming GeForce GTX 780 Ti OC graphic card.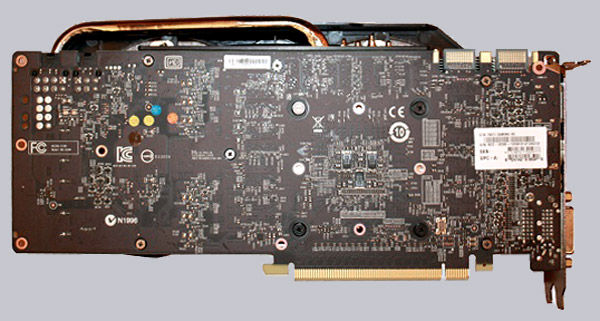 First thing to notice that the card is not as huge as their predecessors. The reason for that is the optically small cooler that MSI advertises called Twin Frozr.

It is a two slot cooler, equipped with a heat pipe system. Total 5 heatpipes spread the heat from the CPU over the entire cooler.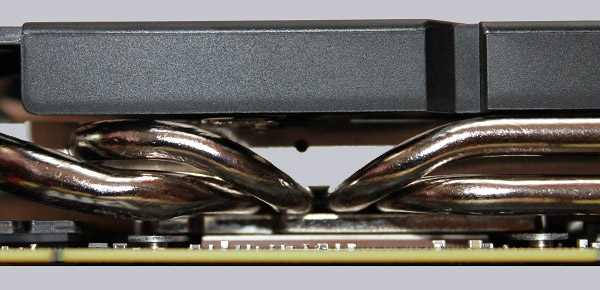 Mounted on the coolerr there are the two 100 mm fans which provide the necessary fresh air and cool next to the radiator even memory chips and voltage regulators on the PCB.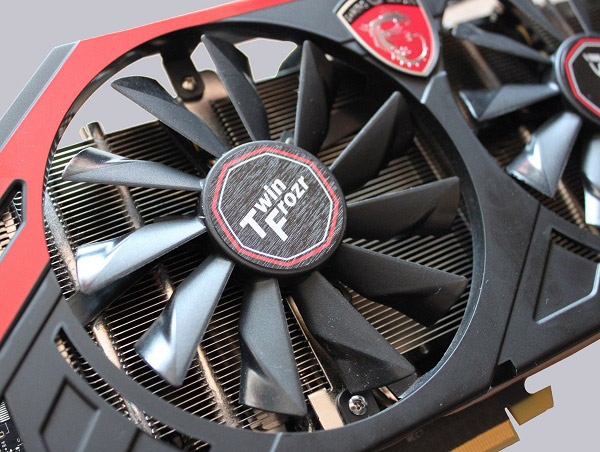 At the side of the rear end of the video card, there is a 6 pin and an 8 pin power connector. The manufacturer recommends a minimum power supply of 600 watts with at least 42 amps on the 12 volt rail.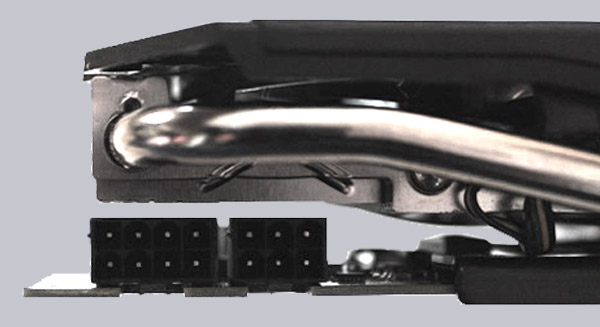 The 4 ports, two DVI, a HDMI 1.4a and a Display port are led outside to the slot bracket.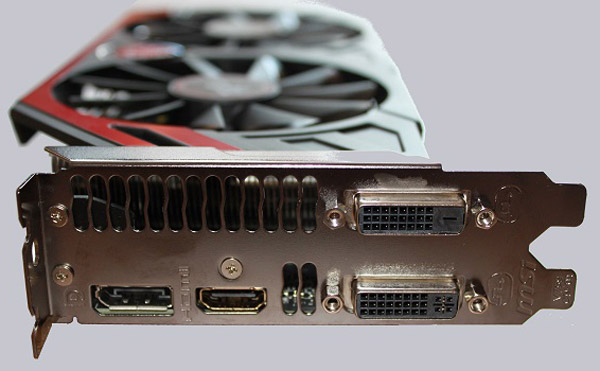 Also supplied is the Tweak and Monitoring Tool MSI Afterburner (see OC Download page). With this program, MSI has created a very performant tool with which you can adjust the graphics card from top to bottom and Calibrate it. It is also possible to show the readings either in the taskbar or on an external LCD.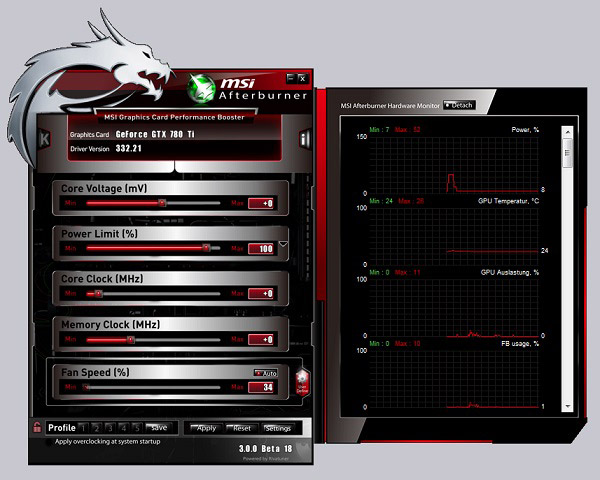 By activation in the menu you can then, as seen here, also increase the GPU voltage to allow further overclocking.
Another small tool, which is included, allows even inexperienced overclockers to increase the card's performance. This is the MSI gaming app, which is capable of changing the GPU clock frequency, and adjust the fan speed in 3 steps to the respective requirements. Available here are the settings Silent Mode, Gaming Mode and OC mode.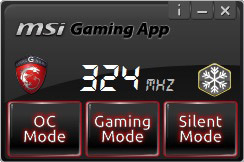 Additionally, the tool has an option when pressing the small ice crystal symbol, speed up the fan for 1 minute at maximum speed (2900 rpm) to cool down the graphic card as quickly as possible.
Let's come to the interesting part of this test: The benchmarks !
MSI Twin Frozr Gaming GeForce GTX 780 Ti OC Benchmark Results …
MSI Twin Frozr Gaming GeForce GTX 780 Ti OC Edition Video Card Test