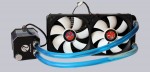 Installation …
Before we can start to measure the temperatures, we have to install the fans on top of the radiator.
This is very easy and simple. A little more difficult is to choose the right screws. Mounting the backplate ring is done quickly …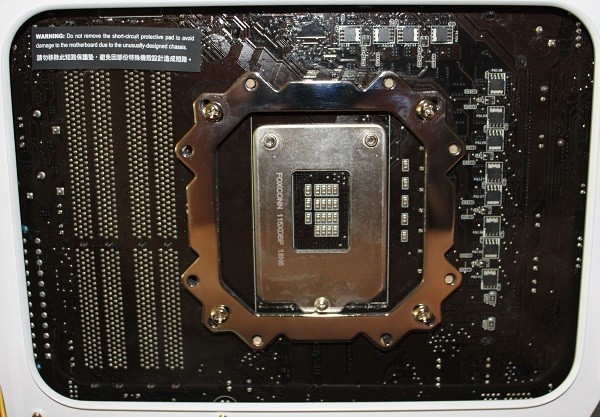 … and the four mounting bolts on the front are also easily attached.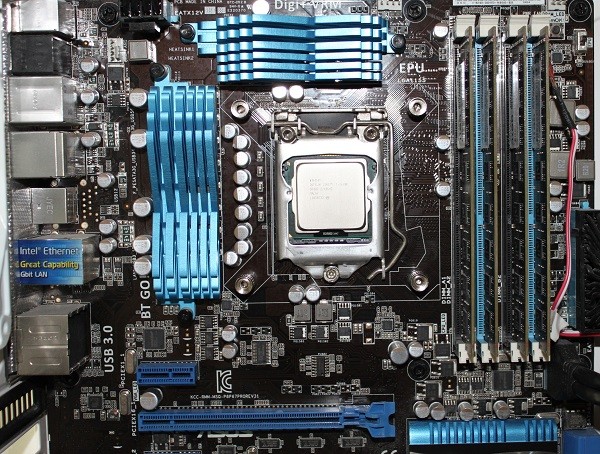 Afterwards you only have to mount the cooler holder on top of those four bolts …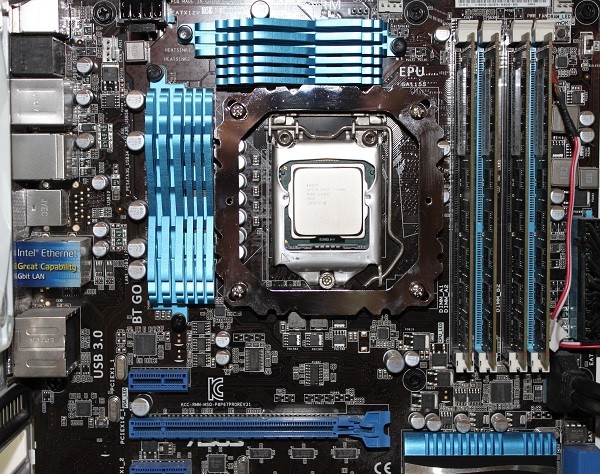 … apply the thermal compound and mount the cooler including the radiator.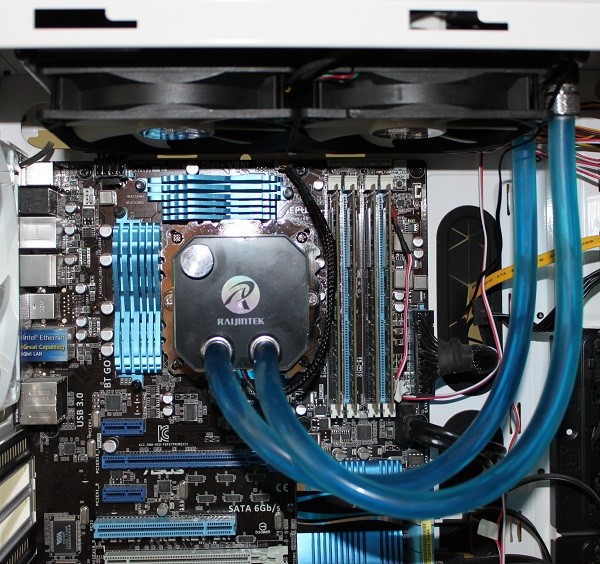 We are mounting the fans blowing to the chassis outside direction. We also use the Molex power adapter and the variable resistor.
After the first power-on we were amazed that the cooler has a white LED within the integrated pump, which illuminates the unit. Even on the box or inside the manual there is no hint that the pump is illuminated.
Some manufacturers like to ascribe functions to their products that they do not meet in reality, but that it can also be the other way is really new to us and is quite noteworthy.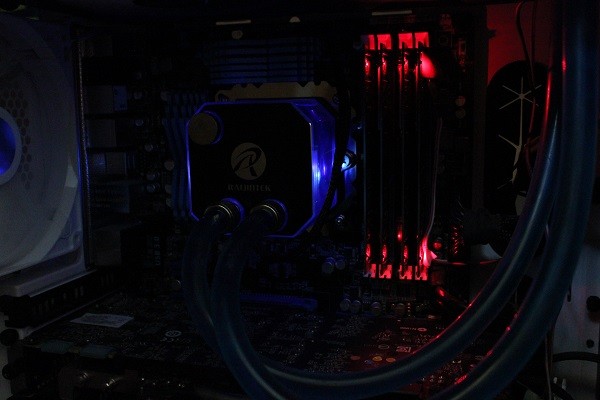 Raijintek Triton setup and test results …