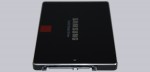 Layout, design and features …
The image shows the front of the Samsung SSD 850 Pro 128GB.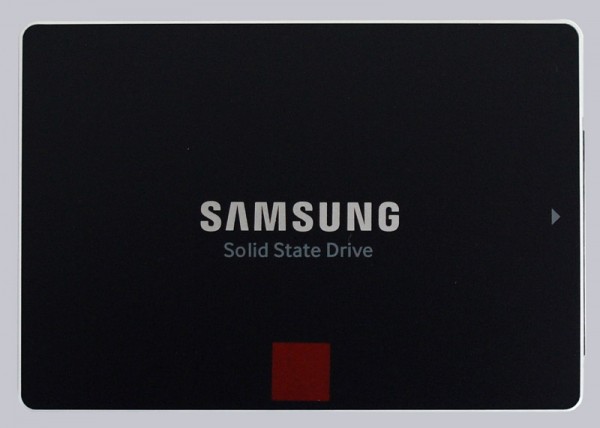 On the back of the Samsung 850 Pro 2.5″ SSD you find a label with a few technical data and the production date. You can see the SATA3 connectors for power and data in the picture on the left. The SSD connector is identical to conventional SATA hard drives and a SATA3 SSD can be operated with a lower speed at an SATA2 interface.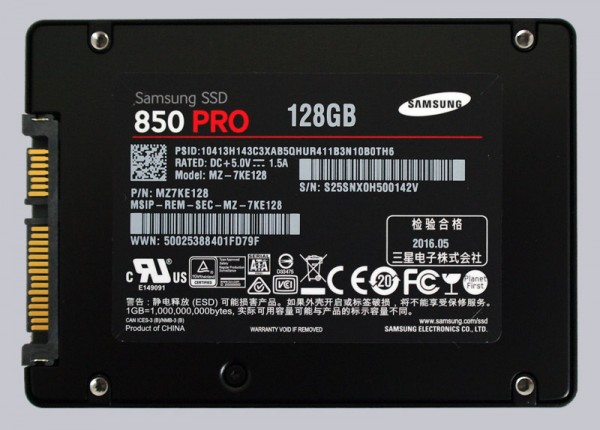 Opening the Samsung 850 Pro SSD was after unscrewing the Torx only force possible, so we exceptionally left publishing pictures of the SSD Interior.
After we have shown the technical data of the Samsung 850 Pro 128 GB SSD, now we come to the firmware update.
SSD Firmware Update …
The 850 Pro SSD was shipped with the EXM02B6Q firmware, so the latest provided firmware EXM02B6Q for the Samsung 850 Pro SSD was already installed. You can simply update the SSD by the Samsung magician tool, but you should as always backup important data before starting the firmware update.
The Samsung magician tool can be installed directly from the CD without an Internet connection.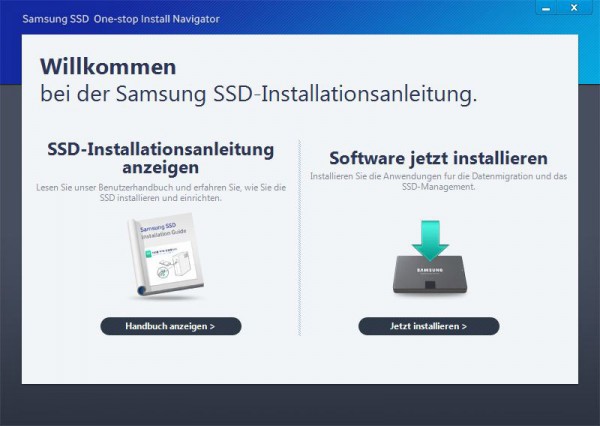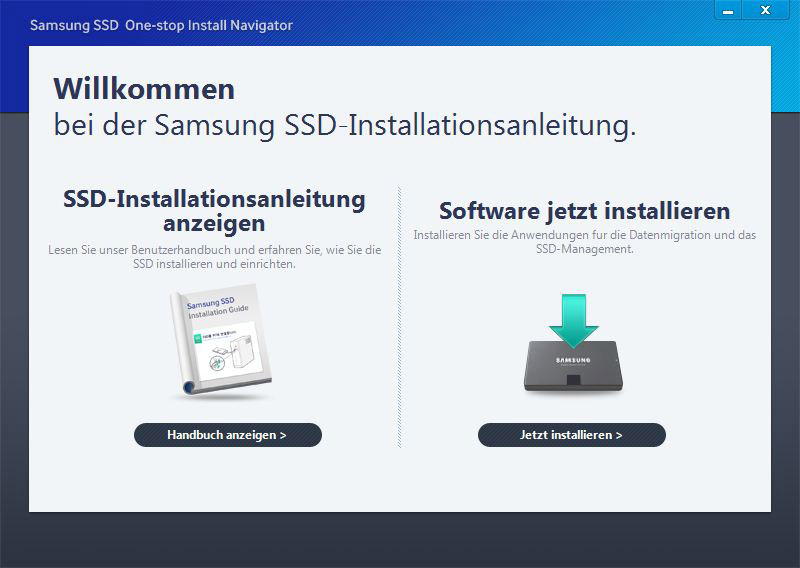 Just select the Samsung magician software in the following menu.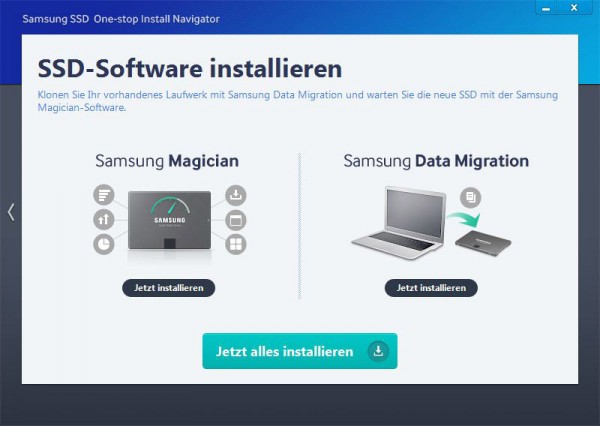 After starting the software, the Samsung magician tool shows clearly all important SSD information such as serial number, SMART data, TBW (important for the manufacturer's warranty), if the AHCI mode was activated and much more.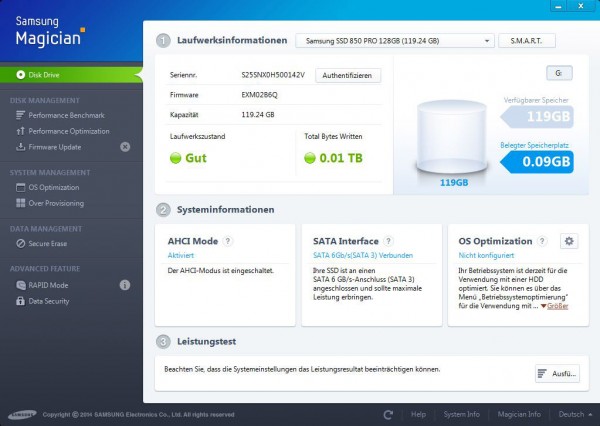 The Samsung magician tool offers still much more, such as e.g. a benchmarking tool, performance optimizations, firmware update, operating system optimizations and an adaptation of Over provisioning value. So the optimal Over Provisioning size can be set easily with the Samsung software.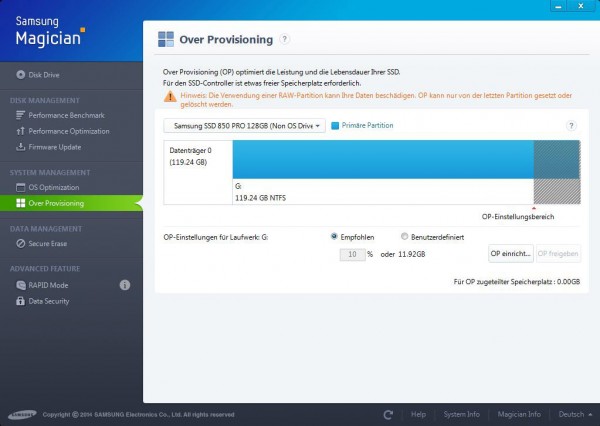 The Samsung magician tool offers also a free secure erase tool for secure deletion of SSD and security features such as checking the encryption and instructions to the TCG Opal activation, as well as representation of the supported encryption depending on the used SSD.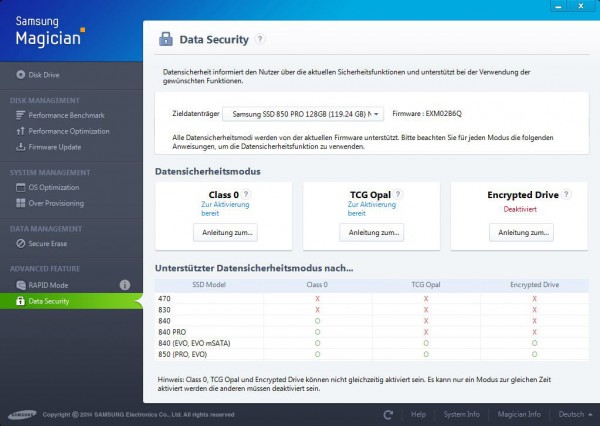 Samsung 850 Pro 128 GB Benchmark values and test results …