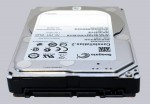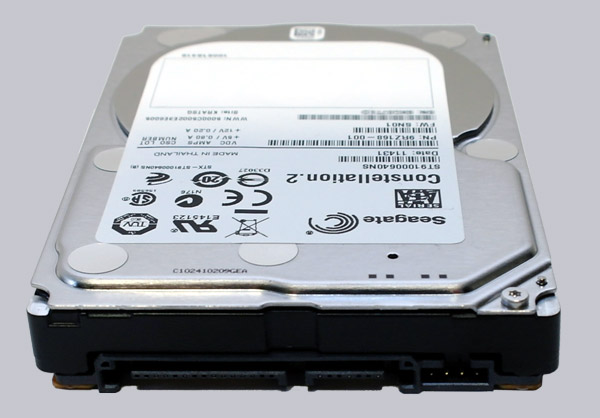 The Seagate Constellation.2 1TB SATA3 2.5″ hard disk drive ST91000640NS reached exceptionally high performance values for a 2.5″ HDD, which did not reach the high read performance of fast SSD, but even some write speeds of SSDs were exceed in our tests.
Especially the price per gigabyte ratio is significantly better when compared to a SSD and additionally also the power consumption is lower than some 3.5″ hard disks. Seagate adjusted the reliability on this enterprise HDD for 24/7 operation. For some laptops, this 2.5″ hard disk is not insertable since this HDD is 15 mm thick. Additionally we noticed in our tests that after some benchmarks, the temperature has grown internally to 46°C and with an external temperature measurement it reached even up to 54°C. With good cooling, this should be certainly no problem, so this drive can be optimally used in a server or in an active cooled NAS, or even in a conventional PC or HTPC, but may be the incidental chirping could disturb in a HTPC.
A Microsoft Windows 7 Ultimate boot procedure took only 16 seconds with the Seagate Constellation.2 1TB hard drive and the total boot time with BIOS post and Windows 7 start was about approx. 31 seconds. This is approximately 9 seconds slower than the boot process with a Crucial m4 256GB SSD and 8 seconds faster than the boot process with a Hitachi Deskstar 7K1000.C 1TB 3.5″ HDD.
All in all the Seagate Constellation.2 1TB HDD is despite lower 2.5″ dimensions and high reliability available for a reasonable price and additionally delivers a good performance at a relatively low power consumption.
Discuss in our forum and exchange experiences …
Here you can buy the Seagate Constellation.2 HDD …
Read on in the hardware test area with several hardware reviews …