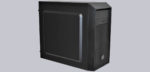 Construction, design and features – outside …
The Silverstone Precision PS16 presents itself simply black, but sets accents with the brushed aluminum look of the front cover.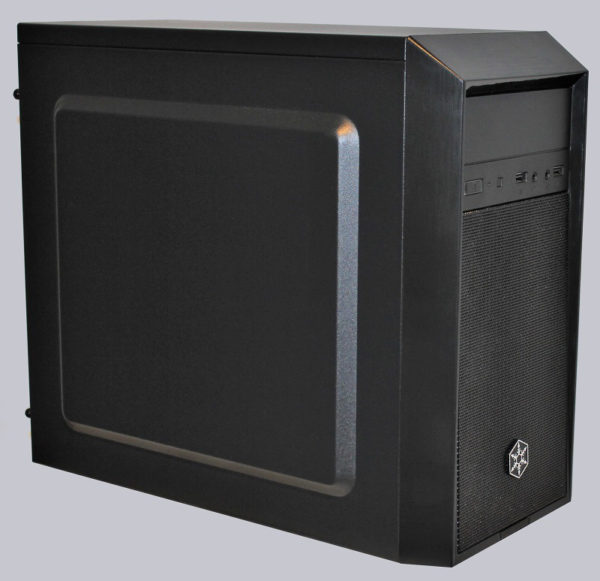 In front, we also find an external 5.25 inch bay, a rarity nowadays. It is also nice to see how far the bulges of the side parts reach. This is not just a visual gimmick, but more on that later.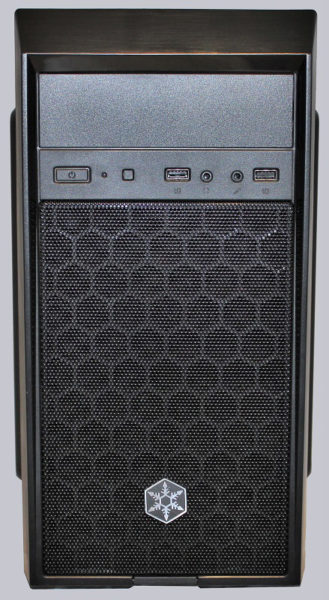 The front panel has a power and reset button, 2x USB 3.0 and audio output and microphone input.


The front dust filter can be easily removed. We were a little surprised about the 3.5 inch bay which you can theoretically also use externally. So you could, for example, install a floppy drive 😀 … well, probably more of a fan control or card reader. However, you would have to remove the aperture for use each time.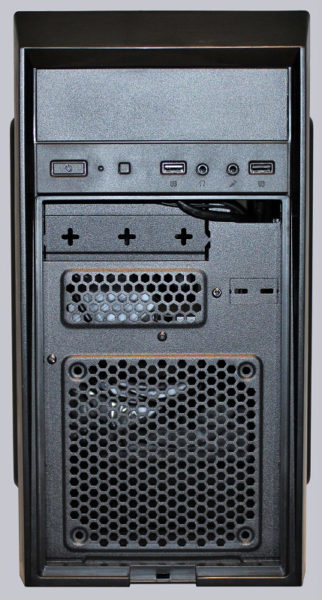 Speaking of aperture, here again a detailed look at the front panel.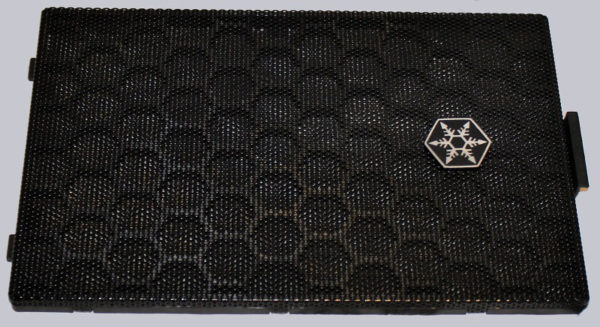 The dust filter insert can be easily removed and thus easily cleaned. Since this is the only air intake on the case, you have then all the cleaning work done 😉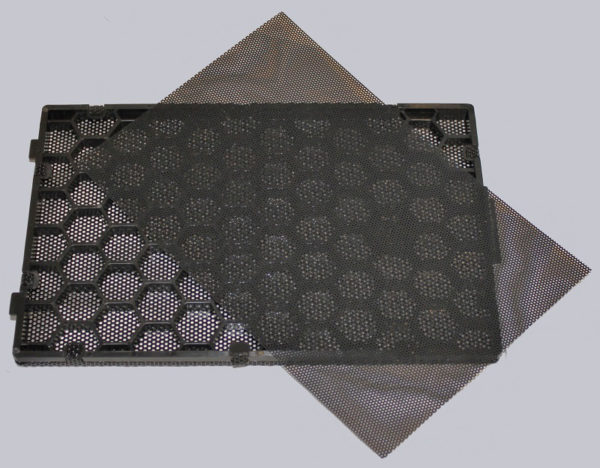 Here is a look on the side of one of the side panels. We could imagine that you can easily retrofit insulation on the left side panel (which allows you to access the mainboard) without getting space problems. In addition, the bulge offers not only a higher strength but also significantly more space in the case, which allows, for example, a slightly larger range of coolers.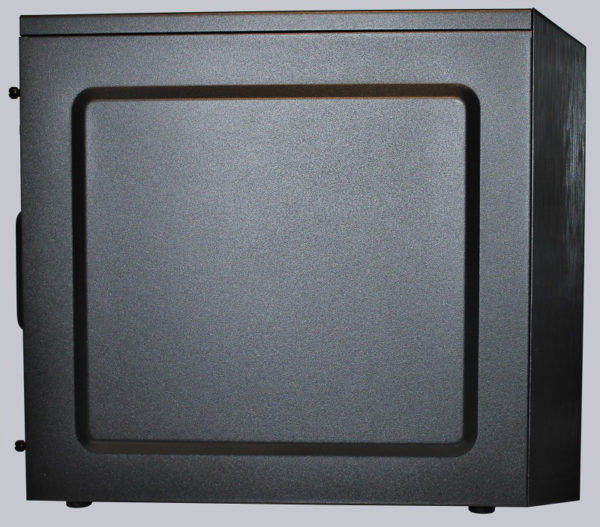 The backside holds no surprises. OK, maybe the rather unusual position of the power supply – classic over the motherboard. The 120mm fan is preinstalled. Since long holes are missing, it can not vary in height.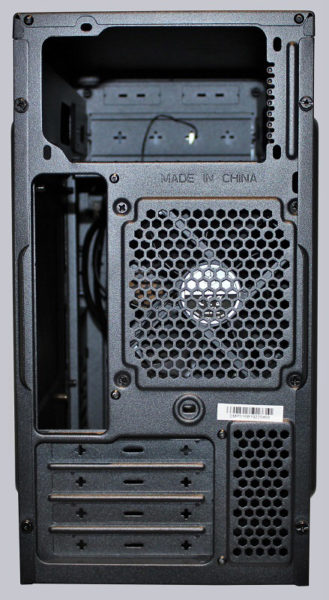 Silverstone Precision PS16 construction, design and features inside …