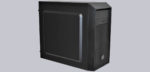 Practical testing …
After much theory, we finally come to the exciting practical test! The installation was on the whole almost problem-free. Only with the ATX plug we encountered a problem as soon as 3.5″ HDDs are installed in the lower slots.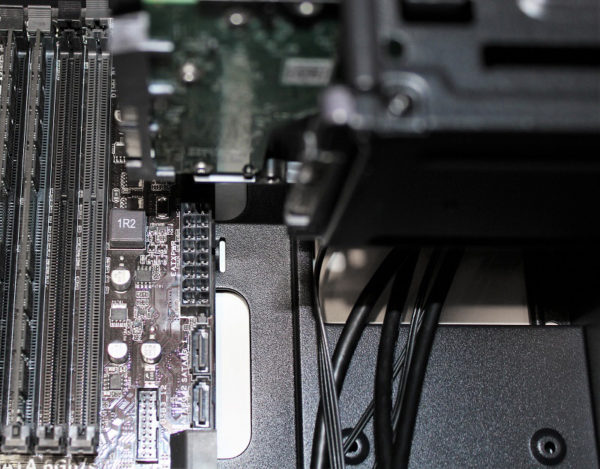 Luckily we had another 90° angle adapter from Cooler Master from another project.

The cable management was then also pleasingly simple, because you have to bind everything basically just flat in the middle, so that the side part fits well with the bulge.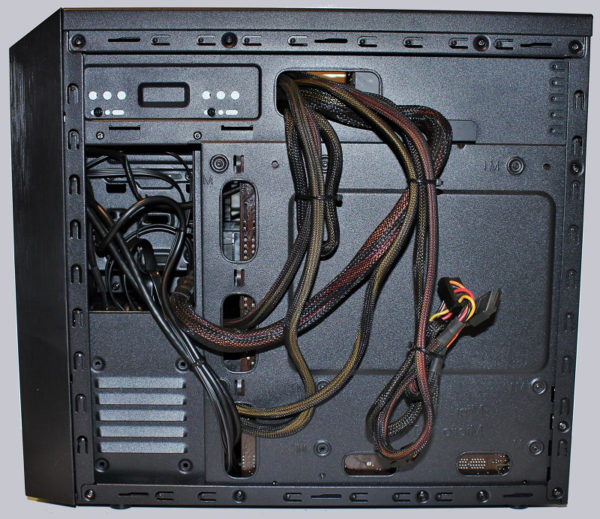 Apart from that, we got a lot in the small case. Including a very long ASUS Vega 56 Strix graphics card 🙂 However, the CPU cooler fits just barely into the case thanks to the side panel bulge.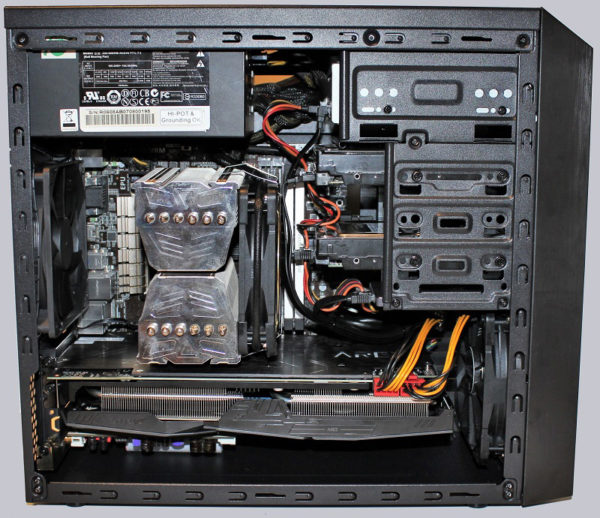 Silverstone Precision PS16 result and general impression …