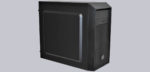 Construction, design and features – inside …
The motherboard back is pretty tight. Here, the side panel bulge actually provides more space for accommodating the cables.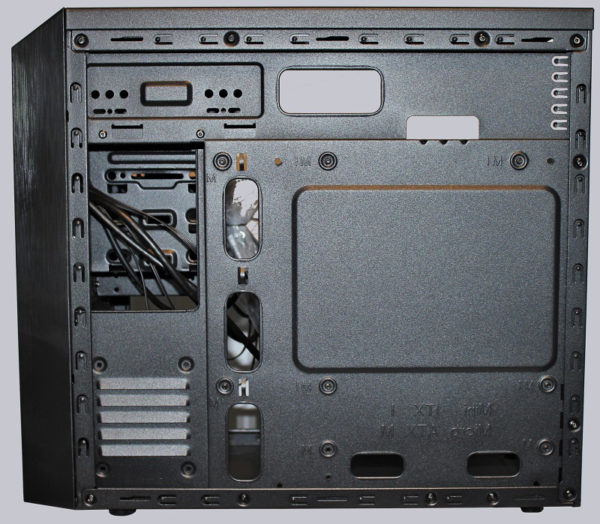 The 2.5 inch slot has been provided with a few stylish ventilation slots.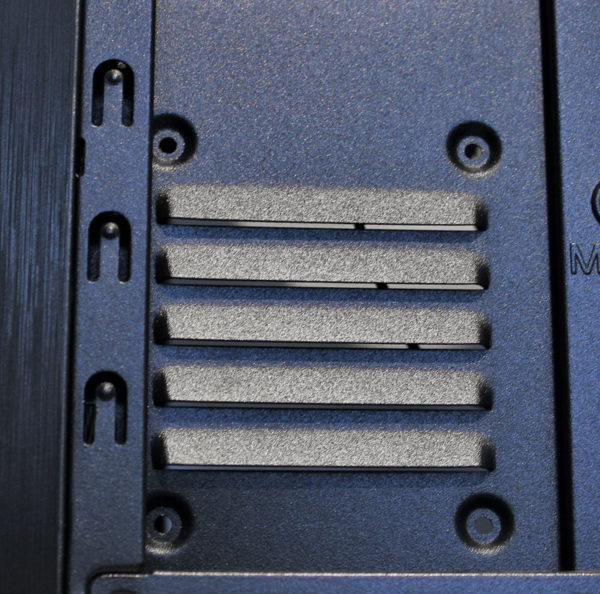 The PC interior is designed so that you can accommodate a lot of hardware despite compact case dimensions. After all, an optical drive, three HDDs and three more SSDs can be installed and yet there is room for larger graphics cards up to 32cm in length.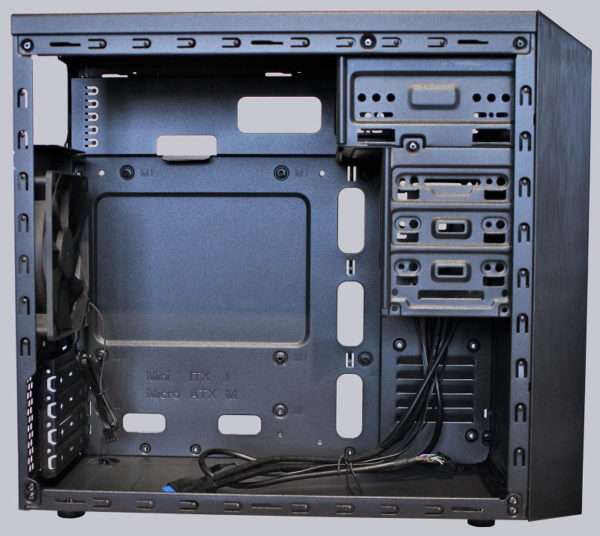 Front down there is the bay for a 120mm fan, which can be retrofitted if necessary …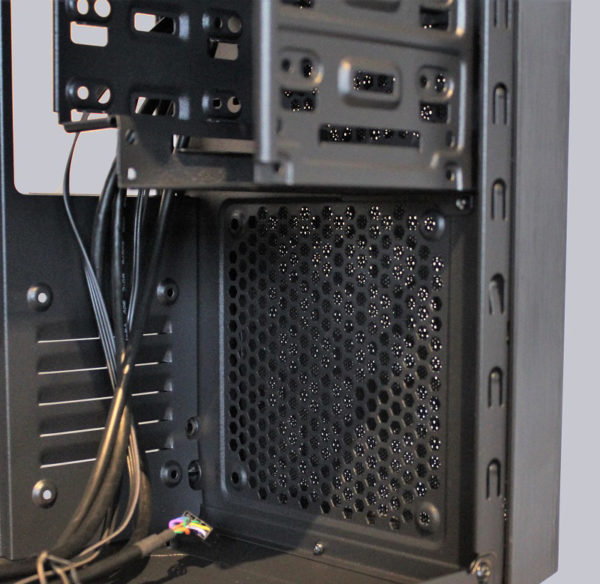 … and above the drives are stowed.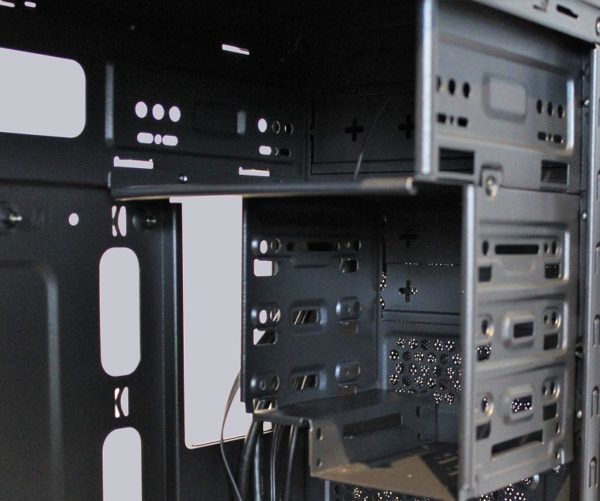 Silverstone Precision PS16 practical testing …