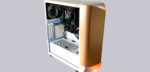 Practical testing …
Basically there were no major problems when setting up the test system, if you pay attention to a few details.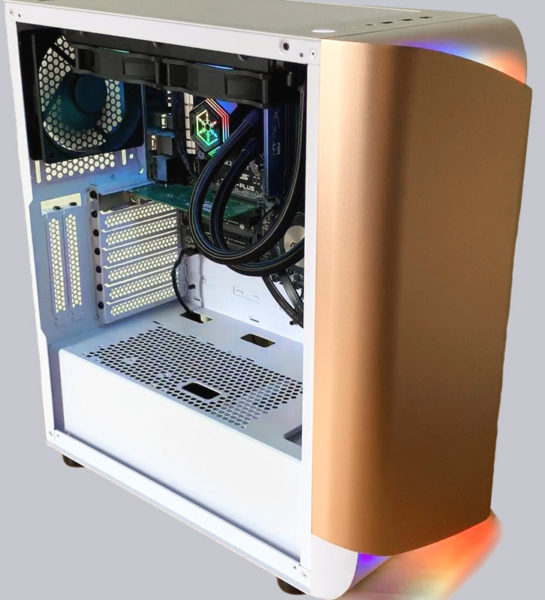 First you should install the desired front fans, so that you don't have to remove the hard disks again later for a fan exchange. If two 3.5″ hard disks are to be used, they can only be used individually and one after the other, which is a bit tricky. A pre-assembled HDD stack, as shown in the following picture, unfortunately does not fit into the case. If you look closely, you can also see a 2.5″ SSD at the top of the case.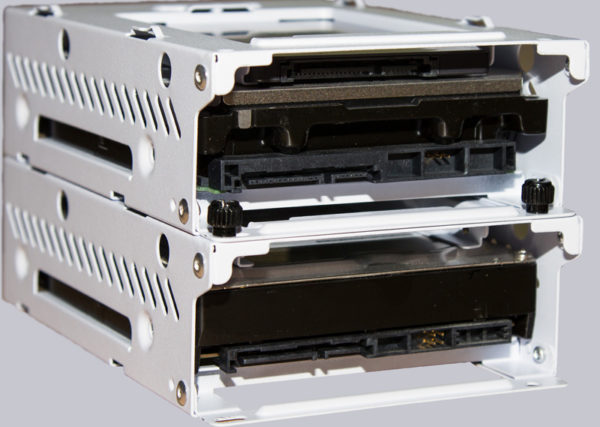 It is also worth mentioning that the housing is compatible with the largest air coolers on the market. These can be up to 175mm high. A good mid-range tower cooler like the Arctic Freezer 34 eSports has plenty of room.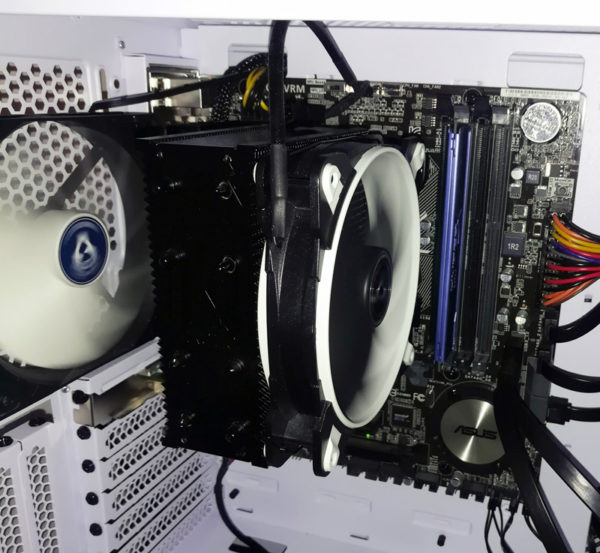 To match the addressable RGB lighting of the case, SilverStone also offers equally pepped up AIO water coolers, such as the PF240-ARGB recently tested here at at OCinside.de, which is perfectly shown off in this case.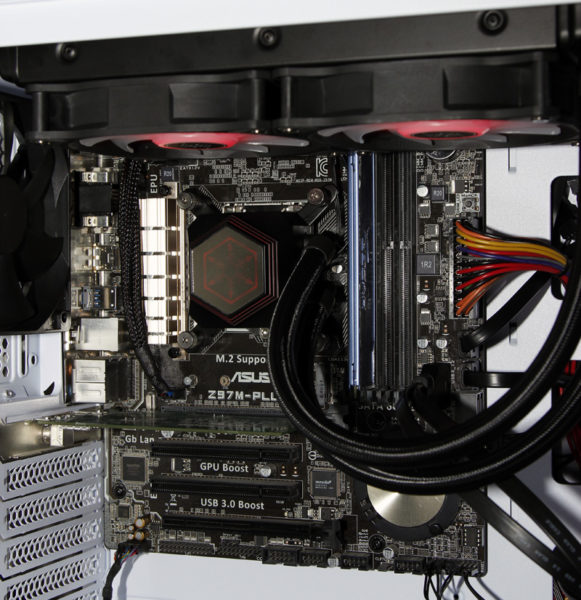 How well the lights harmonize, we show in the following YouTube video on our OCinside YouTube channel. Have fun watching it!
Note: Please allow our cookies first to see this external content!
Now let's come to our conclusion of the SilverStone Seta A1 …