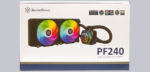 The range of 240mm All In One water coolers for the PC is almost unlimited and the dimensions of the products are mostly similar as they are standardized. That's why we take a close look at the details at OCinside.de to find the special features of each product. This time we take a close look at the SilverStone PERMAFROST 240mm AIO with addressable RGB lighting and see if it lives up to its name. Of course, we also created another video of the great RGB lighting effects, which can also be found on our YouTube channel.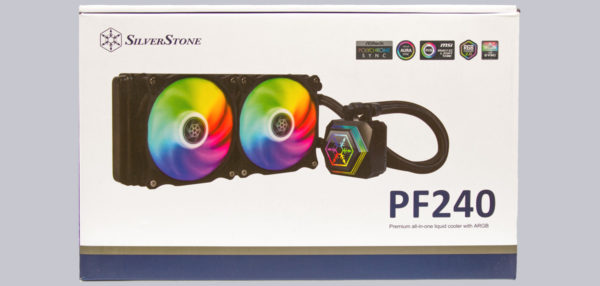 Thanks for the support …
Many thanks for the support to Daniel and the Manufacturer SilverStone.
The SilverStone PF240-ARGB watercooling has at review date a price of approx. 80 Euro (03/2020).
Here you can order the SilverStone PF240-ARGB watercooler.
The delivery of the SilverStone PF240-ARGB Watercooling …
The PF240-ARGB AIO comes in a beautifully printed, sturdy cardboard box. On its top side you can already see the rainbow light effects that await you later. You can also find the printed logos of the most famous mainboard manufacturers, which promise compatibility with their RGB systems.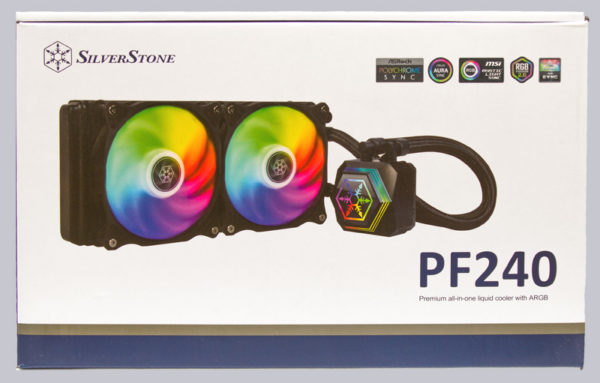 Since the water cooling is not accompanied by any documentation, you should definitely take a look at the side panel where you can find a QR code with a link to the installation instructions. This is not necessarily ideal, but meanwhile often common. Silverstone would also have liked to include or print a small note with the most important information.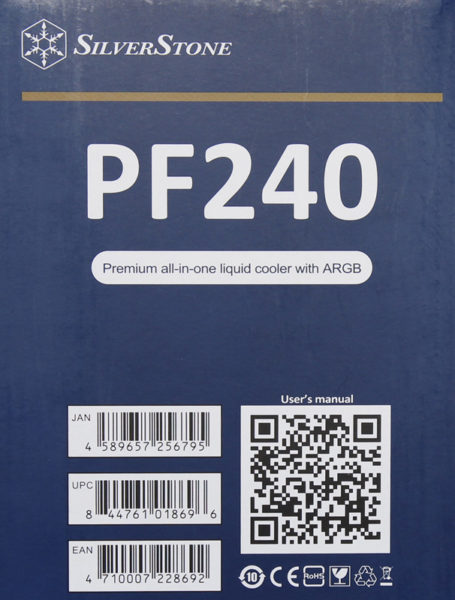 When the lid is opened, the warranty card appears on a foam cover layer.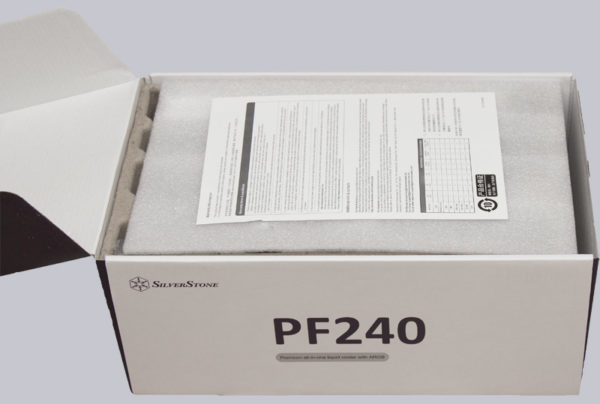 Below this, in a specially adapted cardboard inlay, are the individual components of the water cooling system, which are specially wrapped in plastic film. This is not particularly environmentally friendly, but it protects safely against scratches.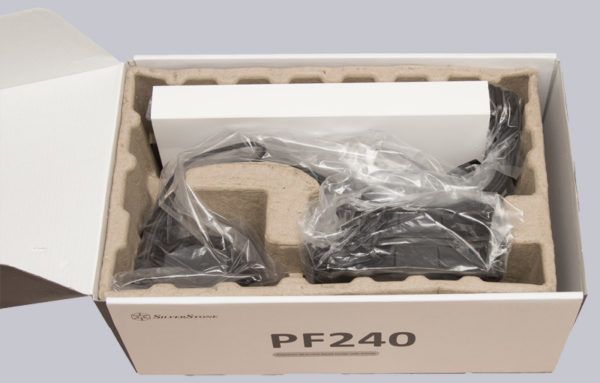 Besides the actual water cooler, the two 120mm aRGB fans and various mounting materials and connection cables are included, as well as the ARGB controller to control the lighting effects.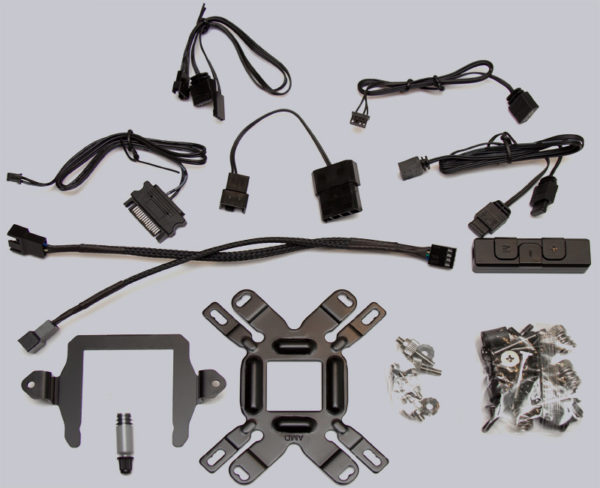 Let's move on to the technical specifications of SilverStone PF240-ARGB water cooling …