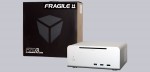 Layout, design and features exterior …
Let's take a look at the case from every side for a first impression.
The case with the size of a compact video beamer consists basically of just two aluminium parts. Also the front buttons are made from the same material. Small, regular gap dimensions contribute to the high-quality appearance of this case.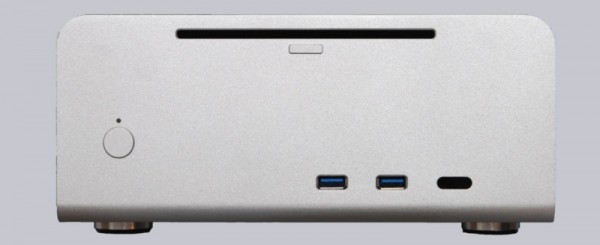 The side has some ventilation holes in it.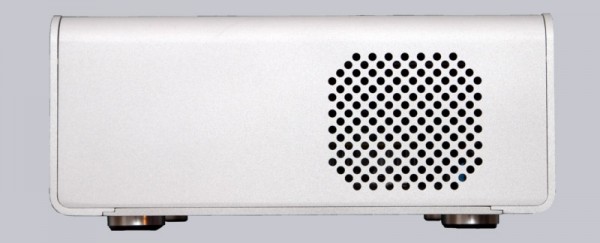 On the back you can already see the I/O panel of the ASRock Z97E-ITX/ac Intel LGA1150 motherboard we installed for our test.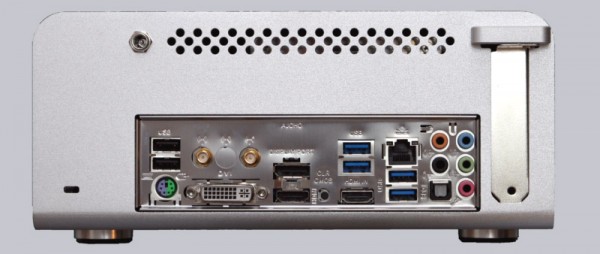 Here you can see the smooth top of the Streacom F7c.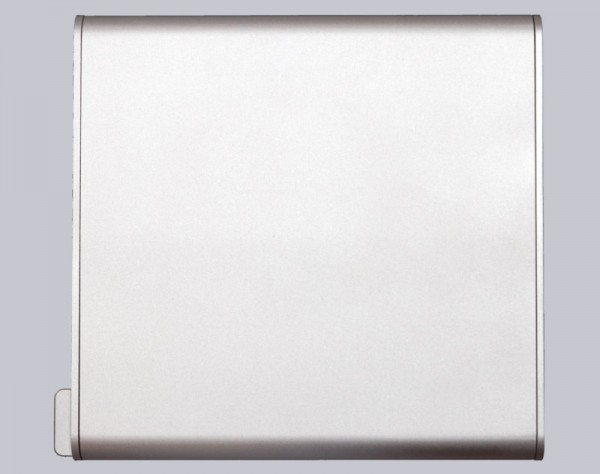 There are some more ventilation holes and some stands.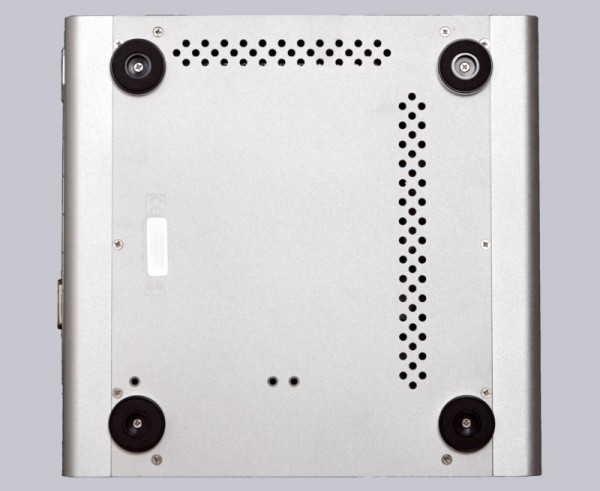 A white LED is located above the power button with – compared to other cases – rather low brightness. This absolutely matches the case because it will not disturb your experience in a dark home cinema.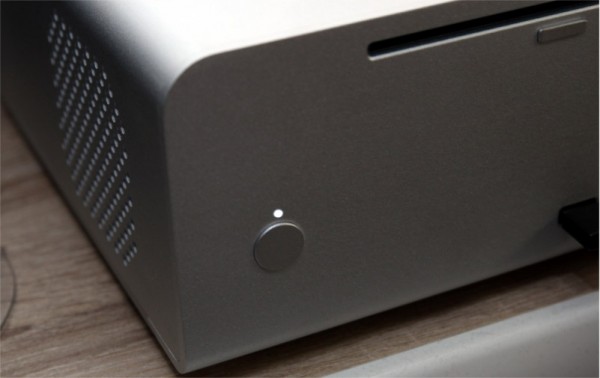 Streacom F7C layout, design and features interior …