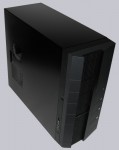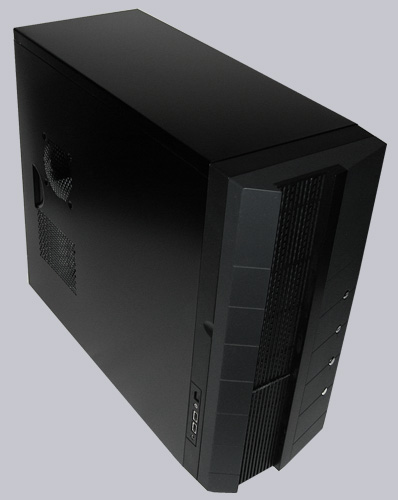 The technical data …
Form factor: The Sunbeamtech Silent Twister / Storm Mid Tower is designed for conventional ATX or Micro ATX Motherboards.
Dimensions: The overall height is 450 mm, the width is 200 mm and the depth is 430 mm.
Weight and material: The basic weight of the Steel case is approx 7.6 kg.
Drive bays: There're 5x 5.25 inch front drive bays, 2x 3.5 inch front bays and 3x internal 3.25 inch bays.
Slots: It's possible to mount up to 7 expansion cards.
Cooling: This case has 3 locations for 120 mm fans, where all three included fans have 1000 rpm with silent 16dB.
Miscellaneous: The case offers 2x USB 2.0 connectors and 2x 3.5 jacks for headphones and mic on the front side. A Power Button, Reset Button, the HDD LED and a power LED are also integrated in the front door.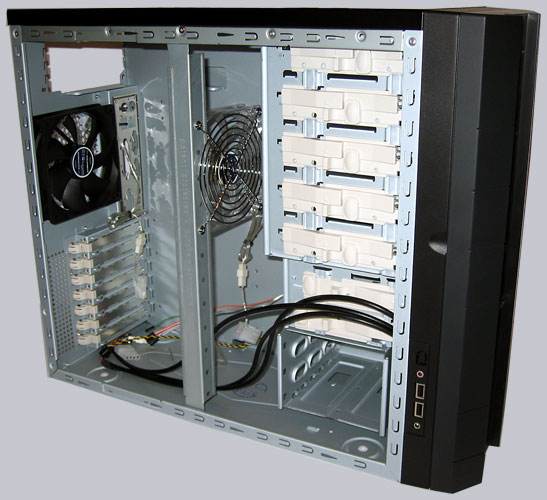 Layout, Design and Features of the Sunbeamtech Silent Twister / Storm Case …