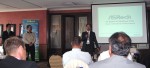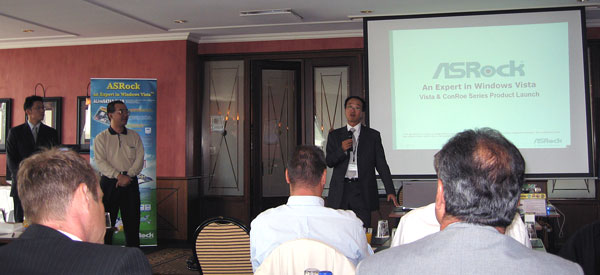 ASRock Motherboard Preview August 2006 The newest ASRock Motherboards
The introduction to the ASRock
product presentation …
Also in this year the company ASRock invited again to the current product presentation on 30.08.06 and presented a couple of interesting AMD and Intel Motherboards. The presentation was in the above shown hotel "van the Valk" in Cuijk (Netherland).
On the following pages the new AM2NF6G-VSTA, ALiveNF4G-DVI, 939Dual-VSTA, ALiveSATA2-GLAN and AM2NF3-VSTA ASRock AMD Motherboards are presented, which were partially also Live demonstrated. Furthermore also the Intel Motherboards 775Dual-VSTA, 775i945GZ, ConRoe945G-DVI, ConRoe945PL-GLAN and ConRoeXFire-eSATA2 were presented by ASRock.
Mr. Sterling Wu and Mr. Chris Lee attached very great importance particularly to the Microsoft Vista capability. Because all presented ASRock Motherboards pass the Microsoft Vista Premium HW ready test according to ASRock and can be used thus in the future with this operating system.
Of course some selected Mainboard Reviews will be published soon again on the Redaktion ocinside.de Hardware section regarding the overclocking and suitability for daily use.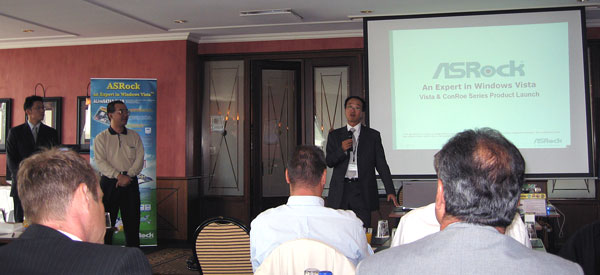 I hope that you will enjoy the following Previews:
Page 2 – ASRock 939Dual-VSTA Motherboard Preview …