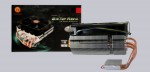 Layout, design and other features …
Let's have a closer look at the Thermaltake BigTyp Revo CPU-cooler.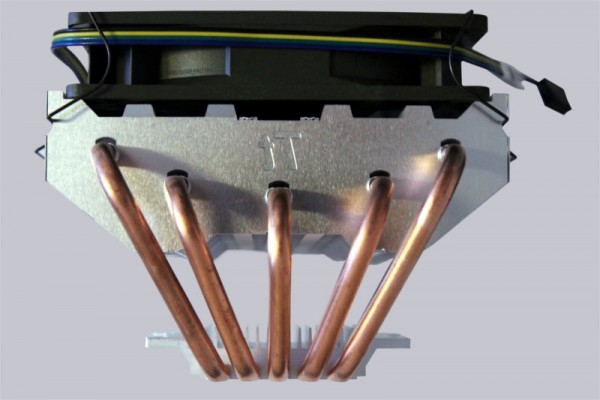 The 5 heatpipes made of copper make it possible to transport the excess heat from the aluminium baseplate to the actual heatsink. There are still grooves visible from milling, but those can be compensated with thermal grease. Enthusiasts may like to polish those grooves away at their own risk.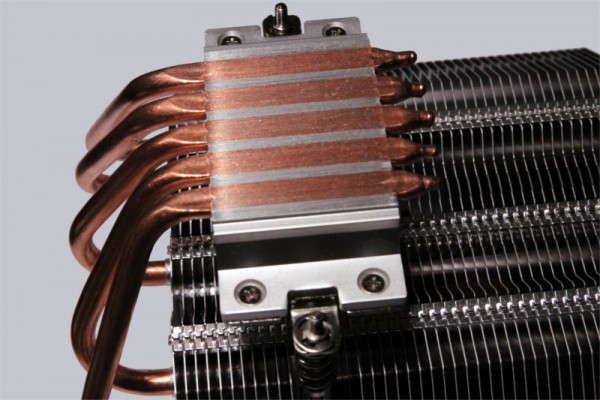 The baseplate is relatively wide, that way not all of the heatpipes can make full contact with the CPU heatspreader. Because of this, potential cooling-capacity is lost. The thermal-grease imprint clearly shows the lack of contact.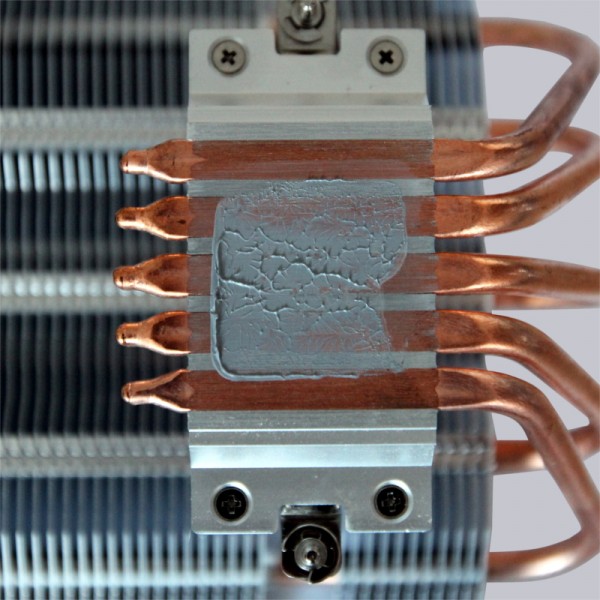 The fan is a 12 cm model in olive/black.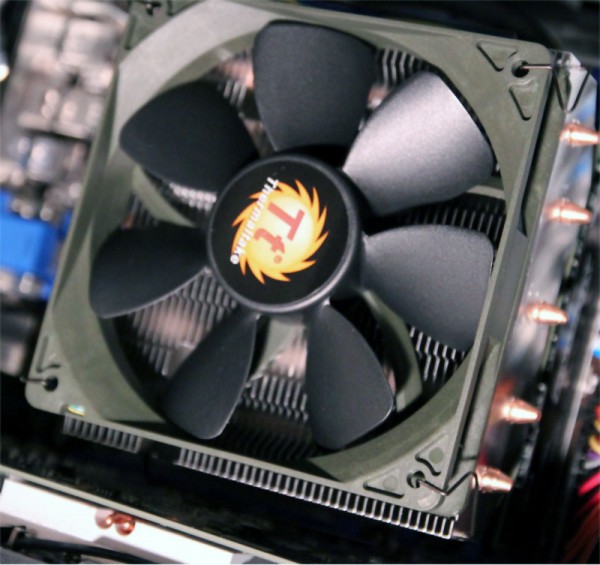 Thermaltake BigTyp Revo installation …