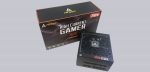 Layout, Design and Features …
The HGB presents itself in plain black. The Antec logo is displayed in silver under the protective film. The external workmanship is high quality and clean. All in all, the power supply looks very high-quality.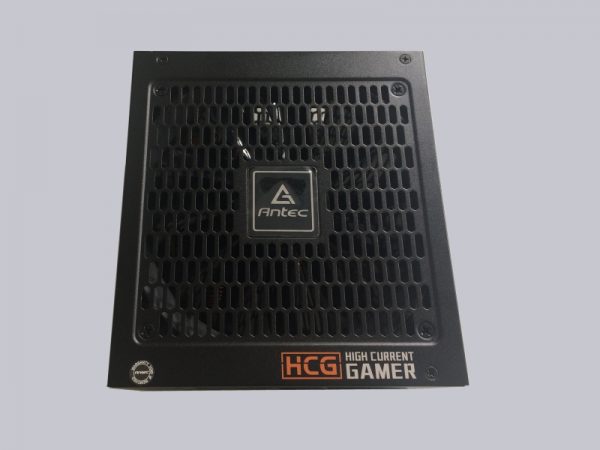 The front with the connections looks very tidy. There's nothing wrong with that. The connections are clearly marked in white and the plugs can be inserted easily and without problems.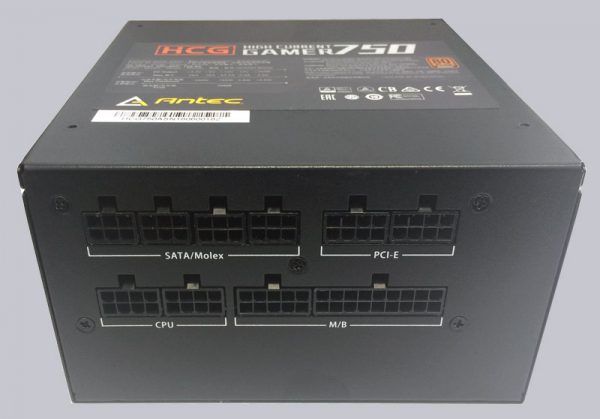 On the rear side we find the connection for the plug and a power switch.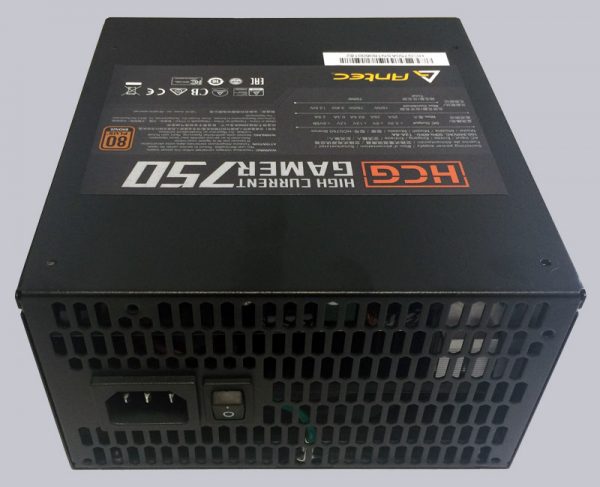 After we have opened the power supply, we also immediately recognize the inner life.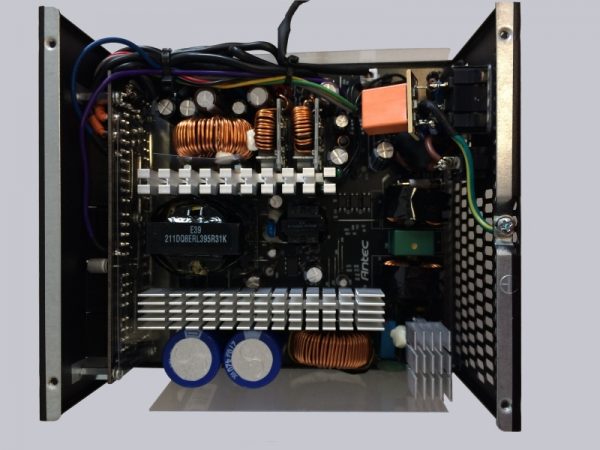 The solder joints are to be emphasized positively, which were executed cleanly.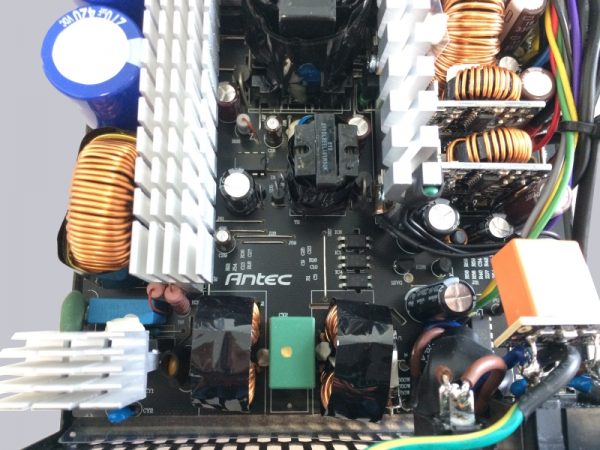 In contrast to many a cheap power supplies, everything is very cleanly processed here. The coolers are well dimensioned and also the capacitors and the coils make a high-quality impression.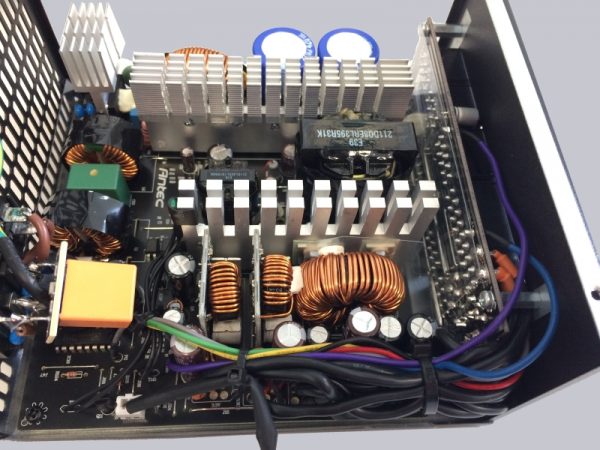 At this point it should be pointed out again that the warranty expires as soon as the chassis is opened. Therefore we take a look inside here in this review.
The fan used here is a D14BH-12 from Yate Loon Electronics. Contrary to Antec's specifications, this measures 140mm x 140mm x 25mm. We don't know why Antec indicates a 135mm fan.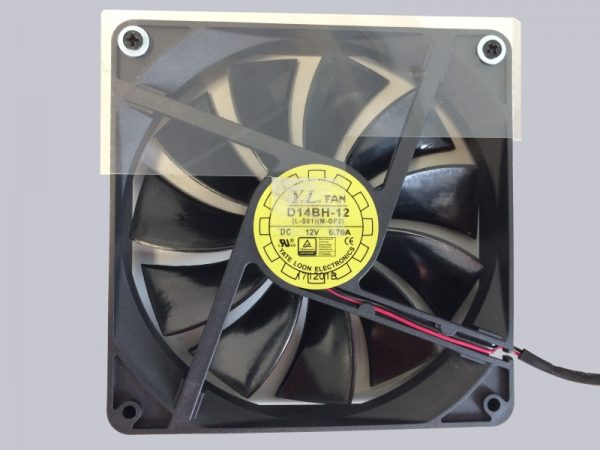 Here are the technical data of the integrated D14BH-12 fan.
D14BH-12

Size

Voltage

Rpm

Airflow

Noise level

140x140x25

12

2800

140 cfm

48,5 db
After all the theoretical data and pictures we now let's begin with the practical test …
Antec HCG 750W Bronze PSU practical test …