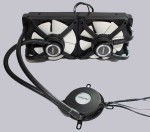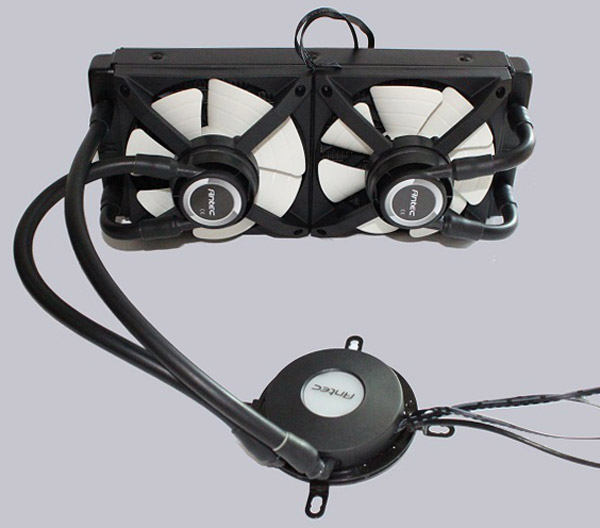 The company Antec is mainly known for their high-performance power supplies. Antec recently published this AIO water cooling, which is remarkable for its design. Can the cooling performance satisfy and are all other results of the Antec H2O 1250 Liquid CPU cooler optimally solved ? We will see in this Antec Kuhler H2O 1250 review and even listen to sound examples. Whether the cooling can prevail despite or perhaps because of the design against the competition be clarified in the following test.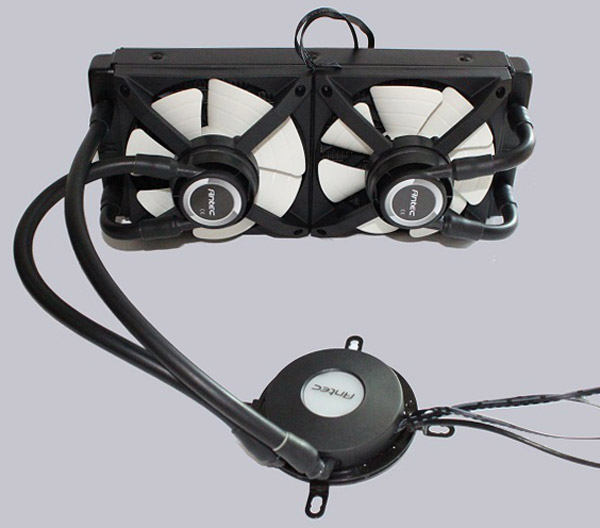 Thanks for the support …
Many thanks for the review to Marauder25 and the fast delivery by the manufacturer Antec.
The Antec Kühler H2O 1250 has a price of approx. 79 Euro (as of 08/2014).
Here you can buy the Antec Kühler H2O 1250
The delivery of the CPU-Cooler …
Inside this box is the well packed Antec Kühler H2O 1250 CPU Cooler: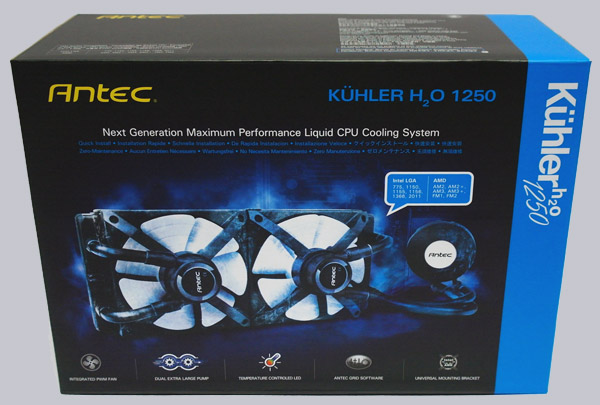 That is contained in the box …
When you open the box, you have to comment honorably that a recycling box is used for the packaging: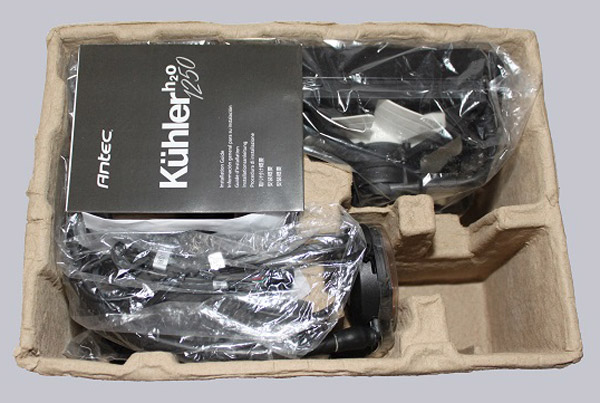 Inside the box there is the CD with the control software, the manual and the AIO watercooler.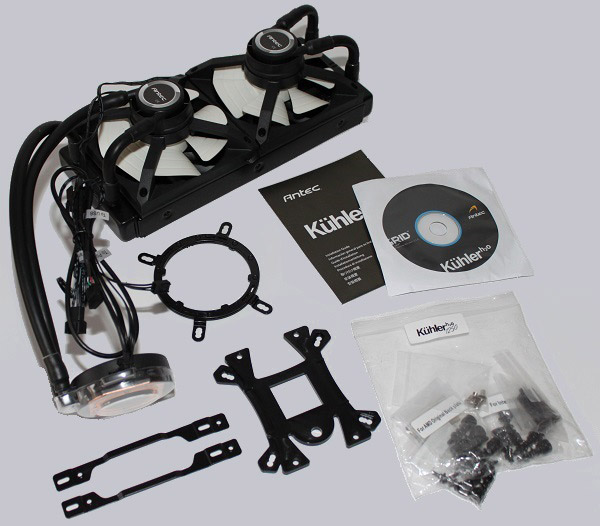 Furthermore, the package contains various backplates for mounting on multiple bases and of course corresponding fastening material like screws, springs and rubber buffers. The fan and the two pumps are already mounted on the radiator and can not be removed without further effords.
Antec Kühler H2O 1250 Technical Data …