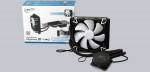 Layout, design and other features …
Like in other hybrid cooler reviews, our first look is at the base unit with an integrated pump which is placed on top of the GPU. From the top we can see a flat, matte surface with brand and model type printed on.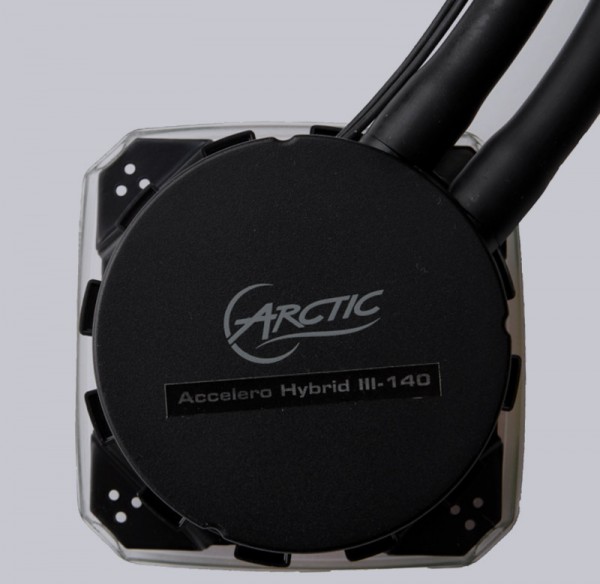 The mirror test shows an average result. No deep grooves, but also not polished.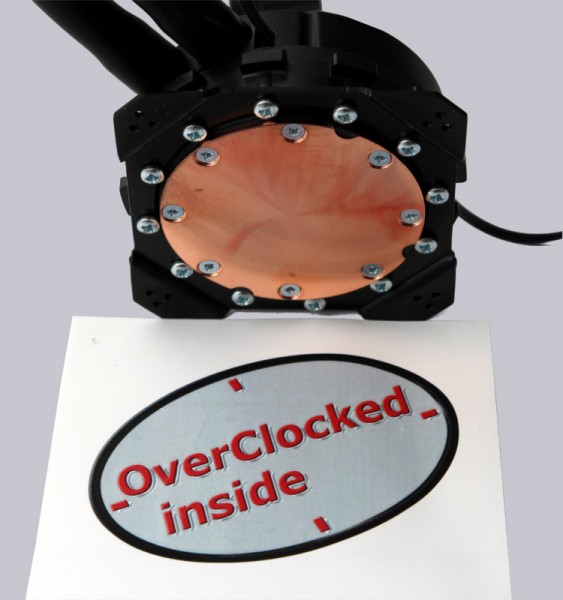 Our model shows some scratches and stains which could not be removed with ethanol. Best case scenario would be us getting a used (for presentation) model for testing. Worst case would be variability in production that allows flawed products to reach the customer.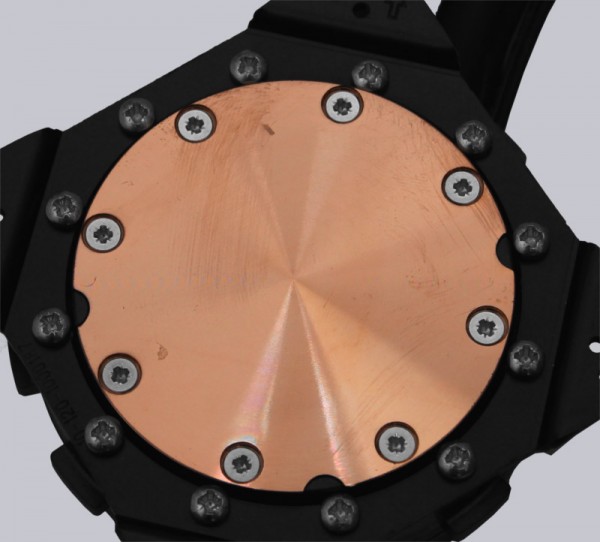 The pump is directly connected to the PSU by molex connector.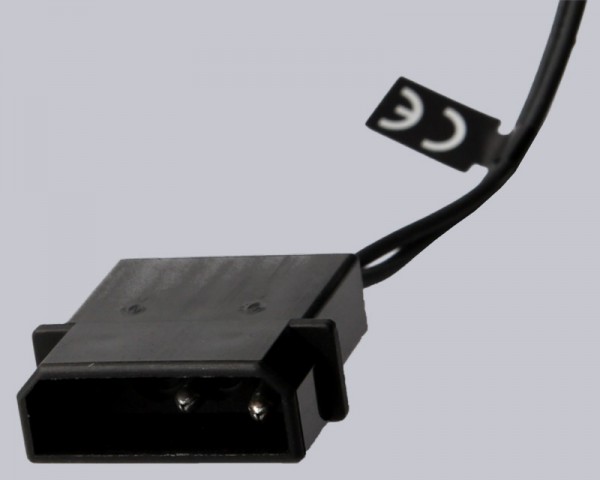 The first look at the radiator reveals that this system (like most hybrid coolers) is built by Asetek.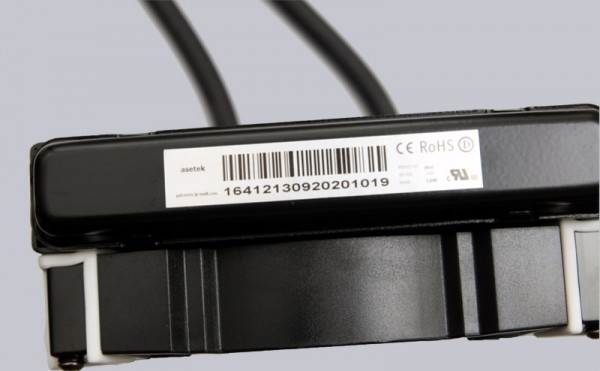 Seeing the 140mm fan took as by surprise. Flashy shapes and non-matte plastic does not fit in the usual Arctic design concept. Therefore we are not surprised that it cannot be found for individual purchase from Arctic.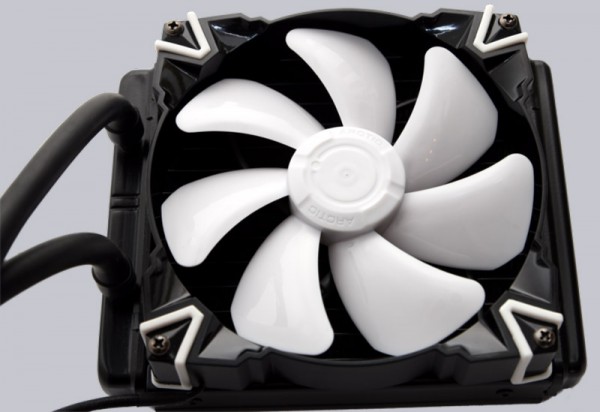 At the edges we find white plastic to reduce the vibration transfer from the fan to the radiator.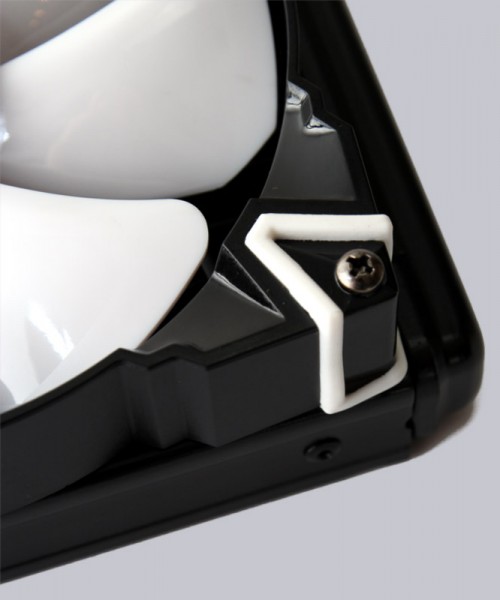 We found some soft pads on the bottom of the baseplate, which mainly act as spacers so the sturdy metal part cannot get in contact to conductive parts or damage any parts because of the mounting pressure.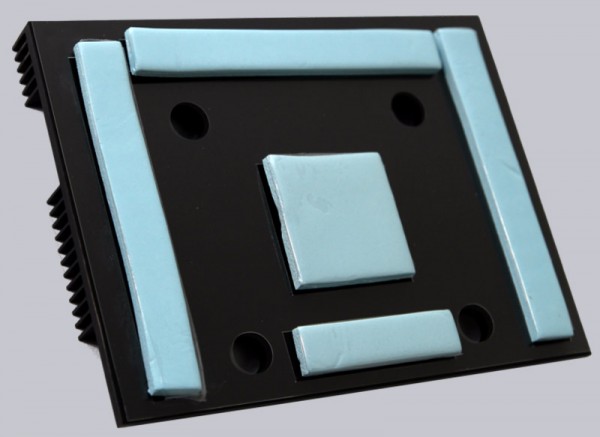 Arctic Accelero Hybrid III-140 installation …