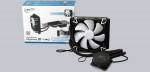 This time on OCinside.de we have a review of the Arctic Accelero Hybrid III-140, an alternate GPU cooler. The Accelero series has tradition among Arctics product. Arctic released their first GPU cooler under this name in 2006. The Hybrid-III, as the name suggests, is a hybrid cooling solution, meaning it got elements from both conventional air- as also water-cooling. All-in-one cooling solutions for CPUs already got a fair amount of market share, so why not transition it to GPUs?! We will find out if it is that easy in our Arctic Accelero Hybrid III-140 video card cooler test.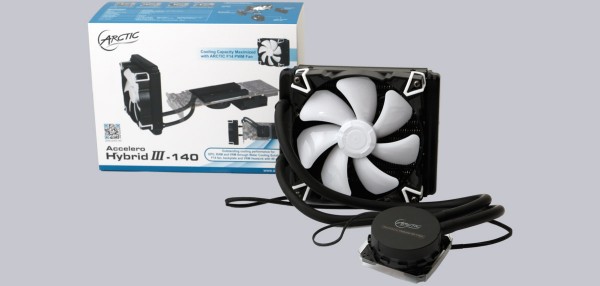 Thanks for the support …
Many thanks for the support of Hipp0campus and the manufacturer Arctic.
At review date the Arctic Accelero Hybrid III-140 cooler is being sold for about 99 Euro.
Here you can buy Arctic Accelero Hybrid cooler.
The delivery of the Arctic Accelero Hybrid III-140 …
No surprises on the box for us, typical Arctic design with the product itself dominating the front.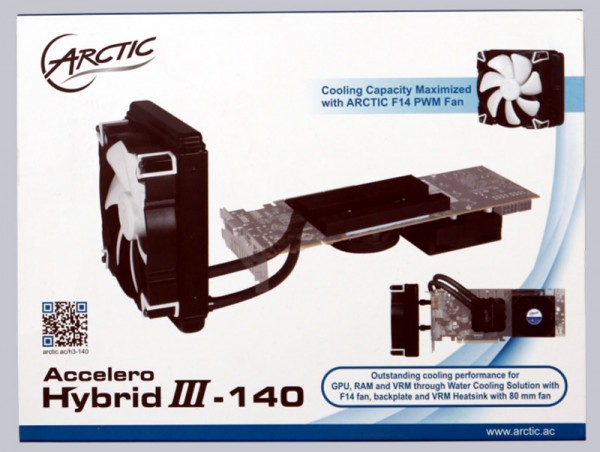 As usual we find some technical details and testing results on the back. On the right half we find some illustrations of (VRAM) heatsinks.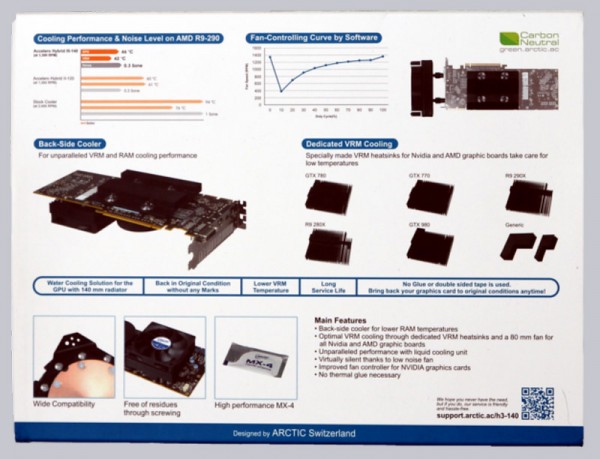 This is fairly relevant because the user needs to decide which graphic card will be used before buying the cooler. We used the 'generic' version for our review which is compatible to many cards because of many small heat sinks that can be attached to different parts.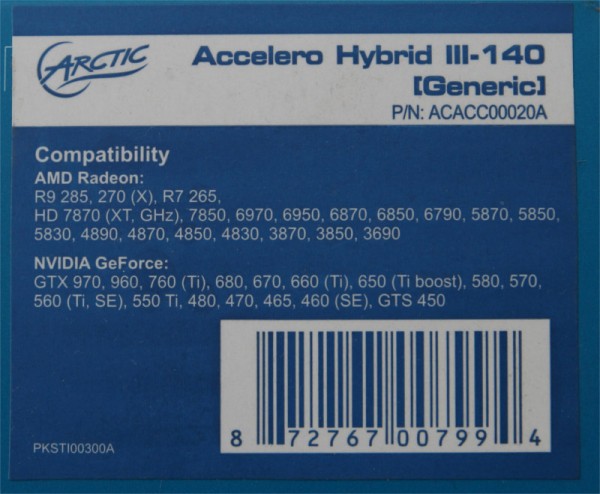 Das ist im Lieferumfang enthalten …
After opening the box one aspect stands out, lots of cardboard and very few plastic. The boxes help to keep it tidy and reduce plastic litter.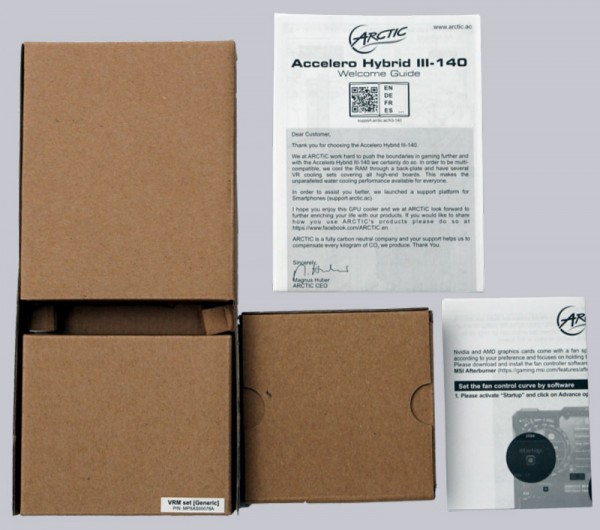 Now we can take a look at the accessories inside the boxes. One big and many small heatsinks, one 80mm fan, a syringe with Arctic MX-4 thermal paste, a tube of thermal adhesive and some assembly material.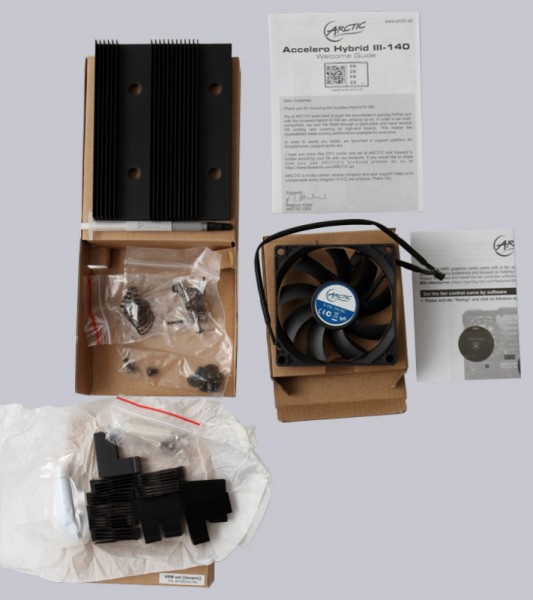 Arctic Accelero Hybrid III-140 technical data …