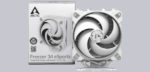 Layout, design and features …
In order not to miss any detail, here is a 360 degree view of the Arctic Freezer 34 eSports, which can be clicked and rotated as desired.

This is the new Arctic Freezer 34 eSports cooler with pre-assembled 120mm fan.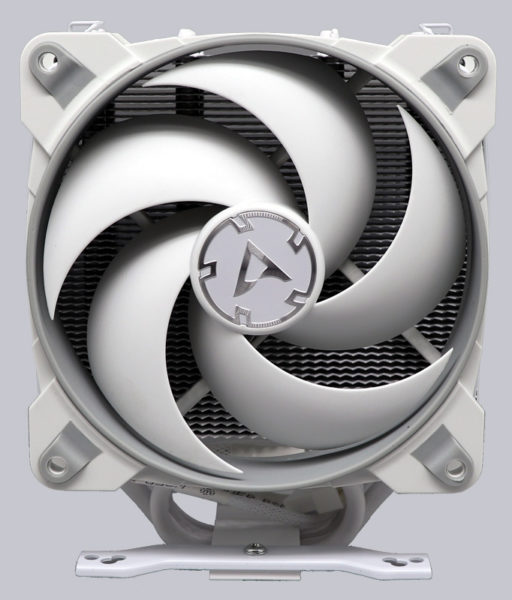 On the top of the cooler you can see the eight ends of the four 6mm heatpipes.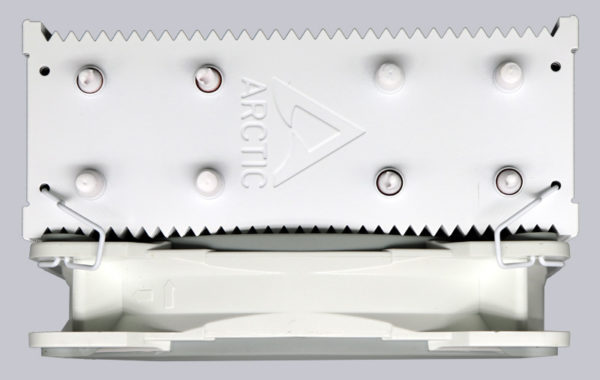 Here you can see the bottom side of the cooler already without protective foil. The heatpipes have direct contact to the CPU again. This serves to improve the heat transfer and is called HDT, i.e. Heatpipe-Direct-Touch.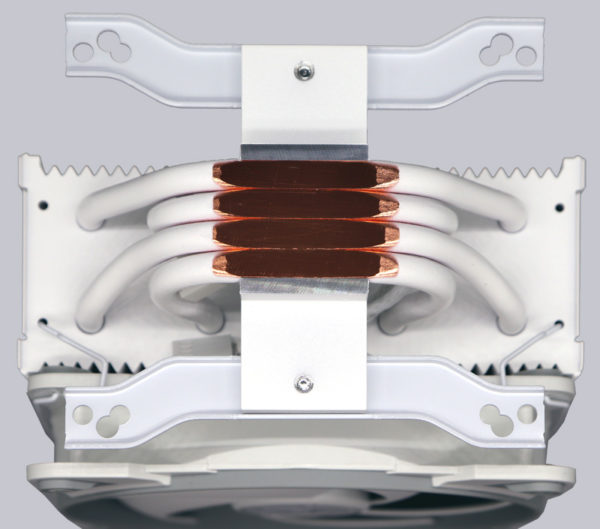 The four 6mm heatpipes have been carefully ground and polished, but of course do not reflect like a nickel-plated surface. Nevertheless, the OCinside logo is slightly reflected on the HDT heatpipes.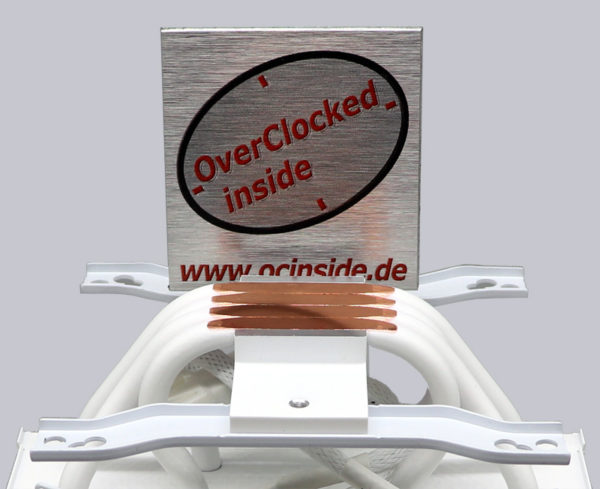 On the sides of the cooler you can see the structure of the 54 stacked 0.4mm aluminum fins.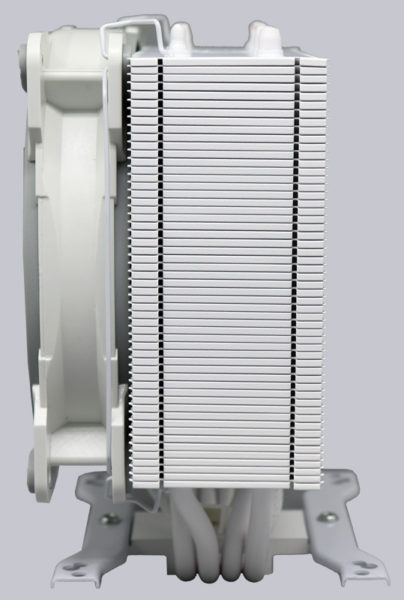 On the backside you can look through the fins and you can see the four offset heatpipes, which distribute the heat evenly over the coated fins.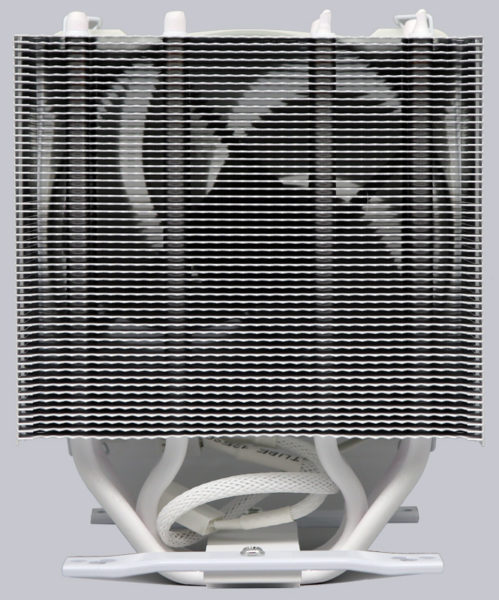 All in all, the Arctic Freezer 34 eSports is perfectly processed and then we can already start with the installation.
Arctic Freezer 34 eSports Installation …