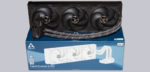 Just in time for today's launch of the new Arctic CPU water cooler, we took a close look at the 420mm AIO at OCinside.de! But not only the large radiator with three 140mm fans is new, also the mounting for AMD systems has been revised. What has been improved in detail on the Arctic Liquid Freezer II 420 Rev. 3 water cooler and of course a performance check including overclocking is presented in the following review.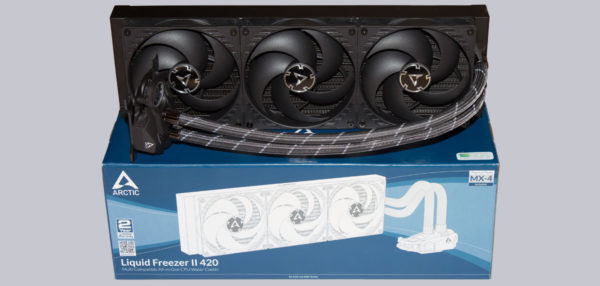 Thanks for the support …
Thanks for the support an Daniel and the manufacturer Arctic.
The Arctic Liquid Freezer II 420 CPU water cooler we tested currently has a price of approx. 100 Euro (11/2020).
The Arctic Liquid Freezer II coolers are available in the sizes 120mm, 240mm, 280mm, 360mm and 420mm (see Arctic Liquid Freezer II 280 Rev. 1 review and Arctic Liquid Freezer II 360 Rev. 2 review).
Here you can order the Liquid Freezer II 420 at a reasonable price.
The delivery of the Arctic Liquid Freezer II 420 AIO …
In the usual Arctic Design in blue/white we accept the new Liquid Freezer II 420. On the front side we see an image of the water cooling system and on the left side a reference to the two-year warranty and a QR code that leads to the online product page.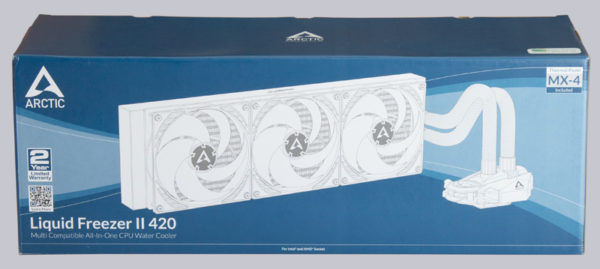 The backside is printed with some pictures to illustrate the most important features of the water cooling system. This includes the integrated fan for cooling the motherboard voltage regulators. There is also a link to the support page of the watercooling, which provides the installation manual in 8 languages. The comparison chart with the Liquid Freezer II 240 should give you a foretaste of the increased cooling performance.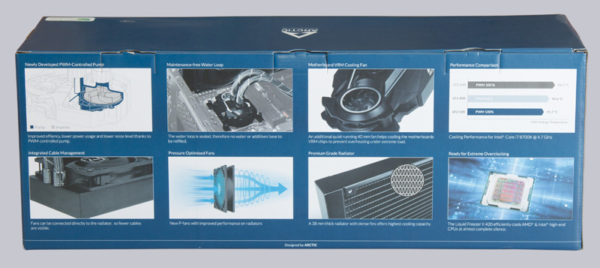 On the bottom side we can see beside the product codes also that this model is already the third revision of the Liquid Freezer II series.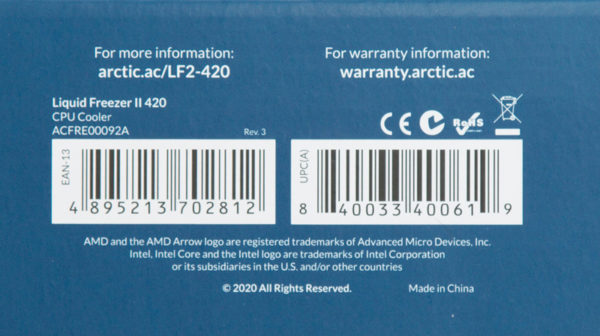 If you open the lid, the solidly packed CPU cooler in cardboard and plastic foil appears. There is no need to worry about transport damage.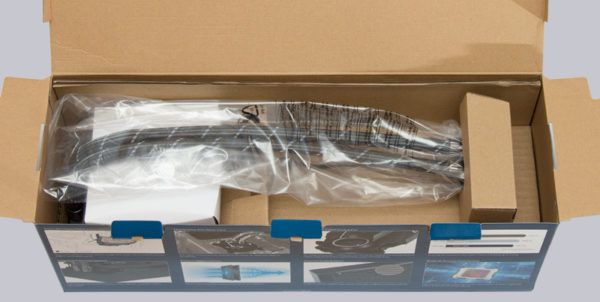 Here we have the big 420mm radiator with the three pre-assembled 140mm fans and the already known CPU cooler.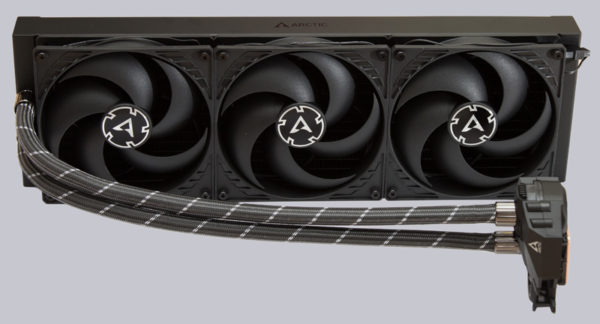 The following accessories are included.
– the holding brackets for the cooling block
– the new AMD mounting kit
– the backplate for Intel systems
– Screws and washers for final assembly
– 0.8 gram MX-4 thermal compound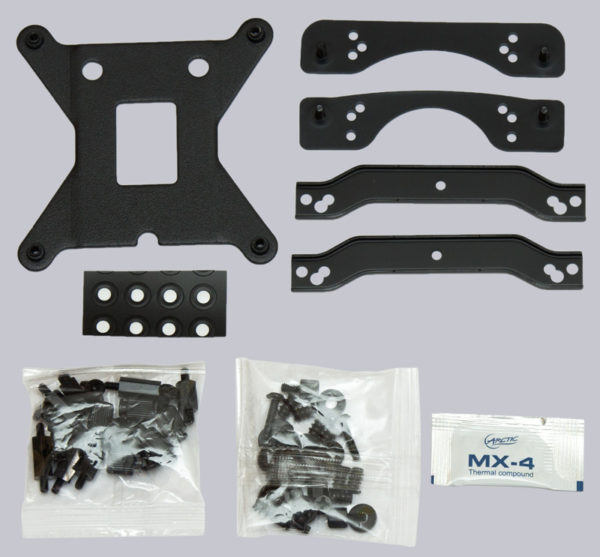 There is also a little bit of paperwork included in the form
– a QR code to the support page, for installation instructions
– an accompanying note with service telephone number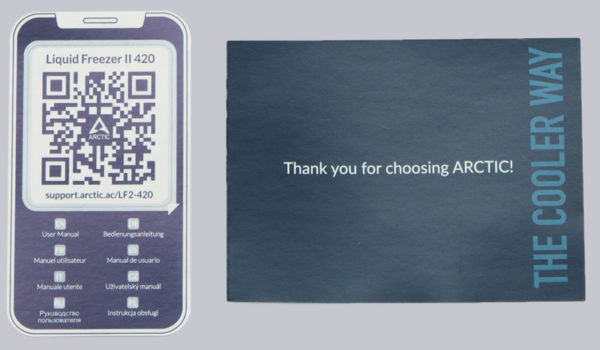 Now let's take a look at the inner values of the Arctic Liquid Freezer II 420 AIO water cooling system.
Arctic Liquid Freezer II 420 technical specifications …