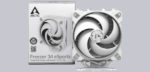 Today we test on OCinside.de the elegant Arctic Freezer 34 eSports cooler in grey/white, which is designed for current AMD AM4, as well as for current Intel 1200 and Intel 2066 sockets and can also be used for some older sockets. We have tested the grey/white version with 120mm BioniX P-Series PWM fan on a current ASRock Steel Legend LGA 1200 motherboard and show all results in the following review including 360 degree view and interesting thermal images.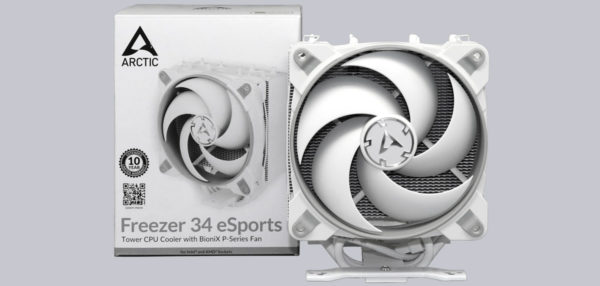 Thanks for the support …
Thanks for the support to the manufacturer Arctic.
The Arctic Freezer 34 eSports is available in different versions and is available in grey/white at review date for approx. 33 Euro.
Here you can order the Arctic CPU cooler at a reasonable price.
The delivery of the Arctic Freezer 34 eSports …
On the front of the box you see not only an image of the Arctic Freezer 34 eSports Grey/White with QR Code, but also the warranty, which was even set at 10 years for this cooler.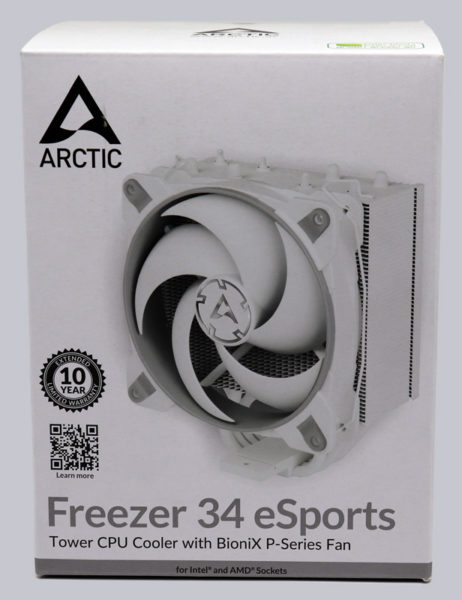 On the back of the box some features are explained, such as how the Fluid Dynamic Bearing works and the Arctic BioniX P fans optimized for static pressure are shown.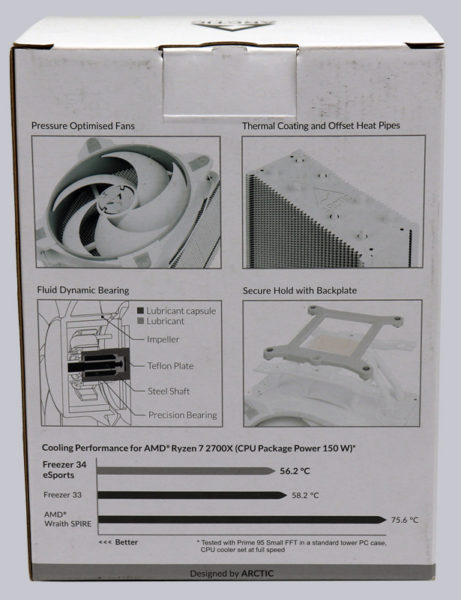 The packaging also shows all important technical data and the contents. The only thing left to do is to place a schematic installation instruction in the top and bottom, but it is up to Arctic whether they show the AMD or Intel instructions in the top cover 😀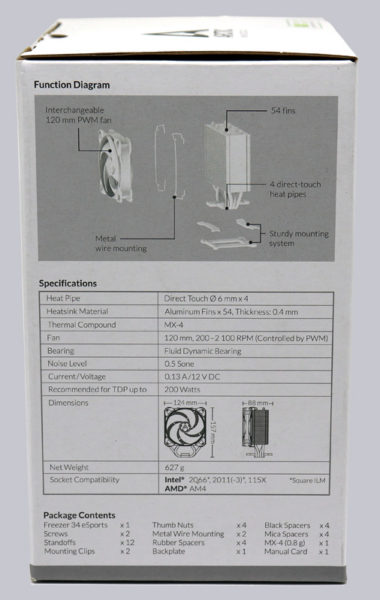 As you can see from the Carbon Neutral logo on the lid, Arctic has also thought about environmental friendliness.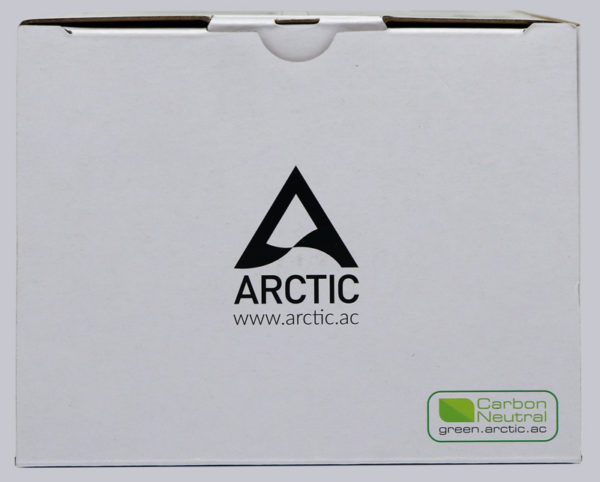 The bottom of the box shows the product number and the Grey/White version.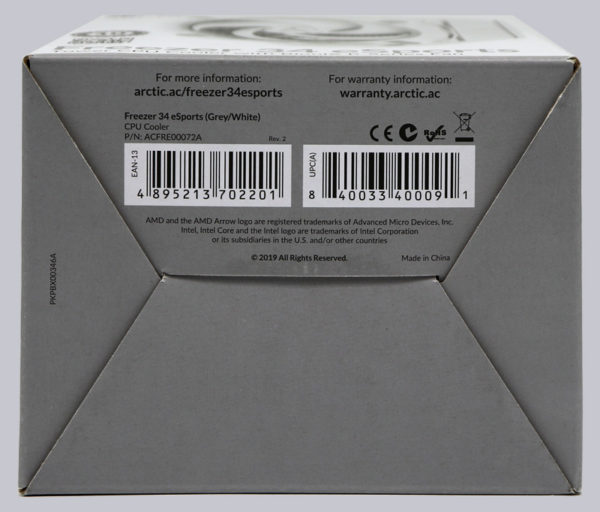 This is included in the delivery package …
After opening the box you will see a thank you flyer and the Arctic standard QR code for the Arctic Freezer 34 eSports Online manual on the web. Here we would like to see a small flyer or an imprint of the schematic manual in the box.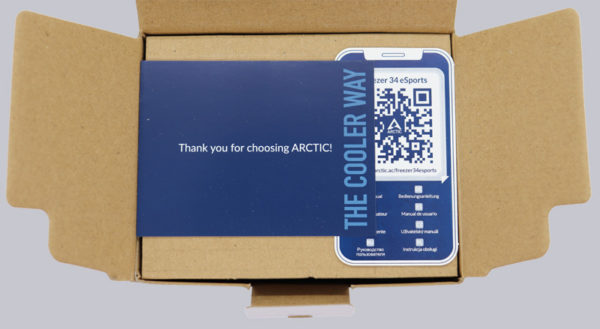 Besides the actual cooler, the scope of supply includes a backplate, two mounting plates for mounting on AMD or Intel motherboards, a few screws, some MX4 thermal paste, four small stickers and two additional mounting brackets for mounting an optional second 120mm fan.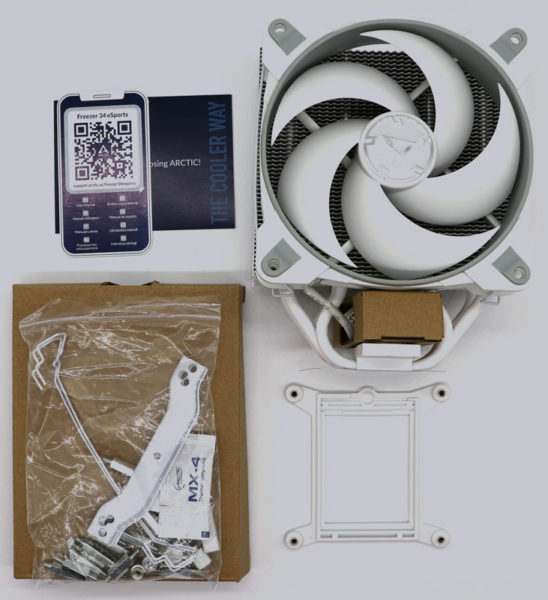 Arctic Freezer 34 eSports technical specifications …