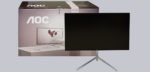 Today on OCinside.de we are testing the new premium monitor from AOC. Its design comes from the Studio F. A. Porsche and with the 4K HDR600 display they try to serve professional as well as private users with the highest aesthetic and visual demands of the same dimensions. Our in-depth review reveals whether the monitor is an eye-catcher in every respect.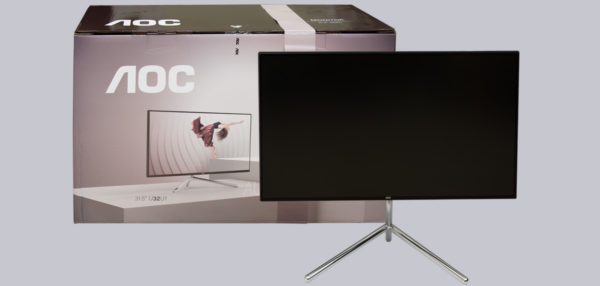 Thanks for the support …
Thanks for the support an Daniel & AOC.
The AOC U32U1 4K Monitor currently has at review date a price of approx. 849 Euro.
Here you can order the AOC U32U1 at a reasonable price.
The delivery of the AOC U32U1 4K HDR600 Display
It's clear from the packaging that the AOC U32U1 is aimed at artists, graphic designers, content creators and people with high visual demands.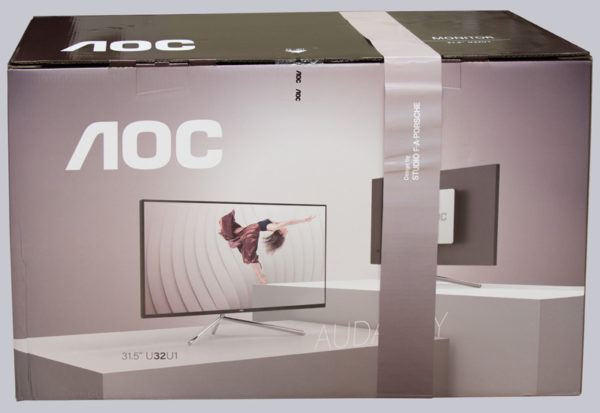 When you open the first lid, the unpacking instructions appear. A practical help for such large products. You don't want to damage your new design object while unpacking it.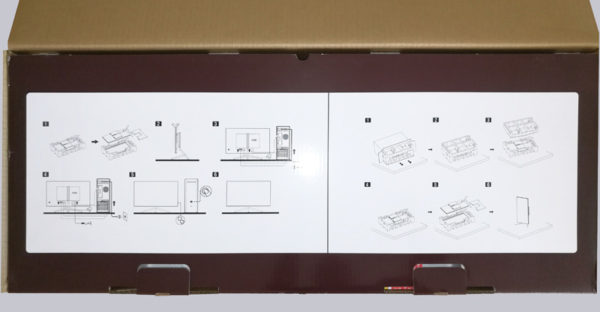 Behind the 2nd lid is another instruction leaflet with installation information and a calibration certificate. More about this later.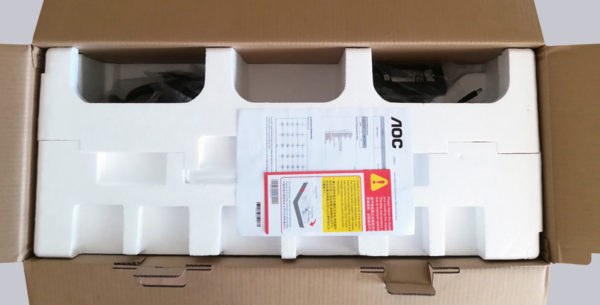 To protect against knocks and scratches, the monitor is wrapped in foil in a two-part polystyrene tray.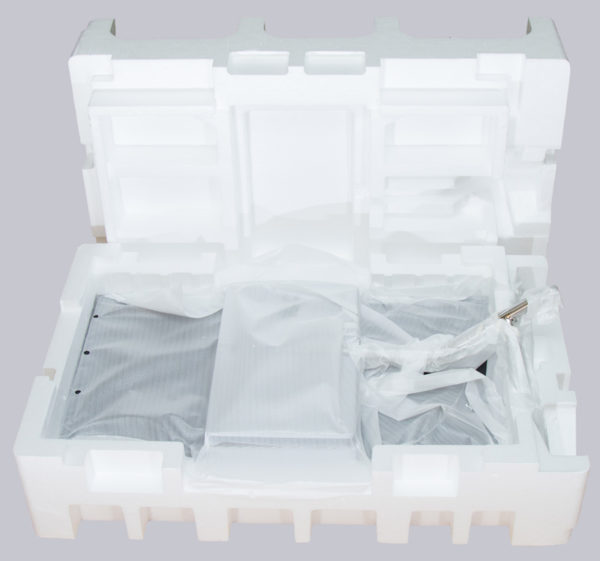 Since the stand is already pre-assembled, setting up the monitor is particularly easy. On the other hand, the lack of a screen protector is almost unusual, which is probably why the sticker was attached. We wouldn't want anyone to try to pull out the display that is slightly protruding over the frame.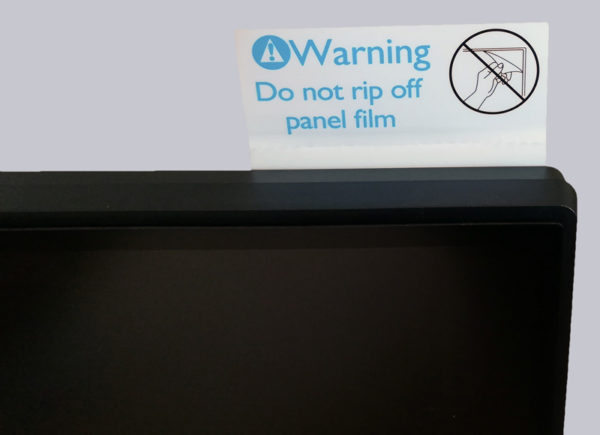 The accessories are rich.
You get …
– the external power adapter
– a 1.8m USB Type-C cable
– a 1.8m HDMI cable
– a 1.8m Displayport cable
– two reusable textile cable ties
– one CD
– power labels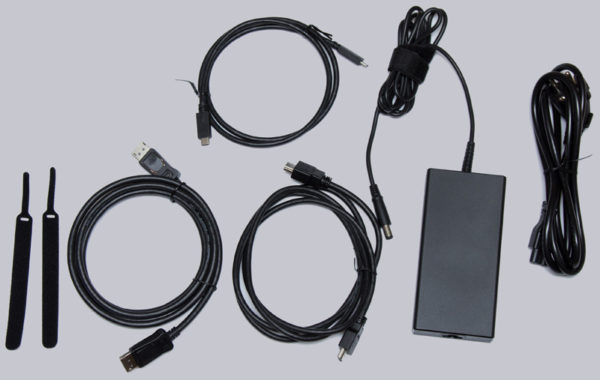 The included calibration certificate is also very interesting. Among other things, the display is certified to have a brightness fluctuation of less than 3% over the entire display surface. We will check these values later with our own measuring equipment.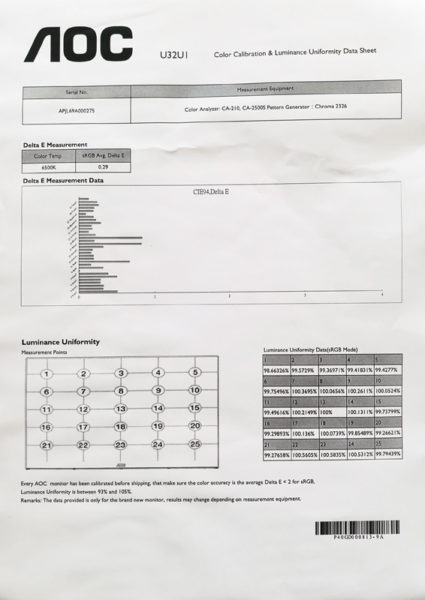 AOC U32U1 technical specifications …