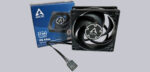 Arctic high-performance fan! Today we are taking a look at the little brother of the P12 Max. This is the 80 mm version with the name Arctic P8 Max. In the following test report here on OCinside.de, we reveal whether it is as convincing as the Arctic P12 Max!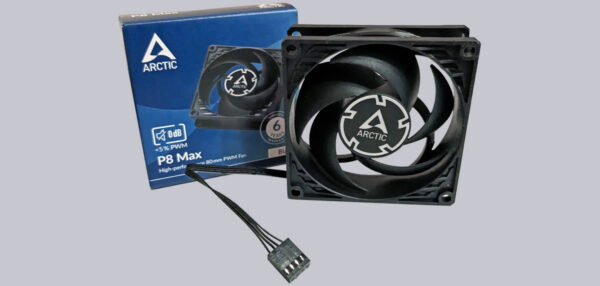 We hope you enjoy reading the new review.
Thanks for the support …
Thanks for the support to Itchi and the manufacturer Arctic.
The Arctic P8 Max fan can be purchased at review date for approx. 9 Euro.
Here you can order the Arctic P8 Max at a reasonable price.
You can obtain them directly from the manufacturer free of charge. The P8s are available here both individually and in packs of 5.
The delivery of the Arctic P8 Max …
Arctic delivers the P8 Max fan in a small, fully printed and lovingly designed box. Despite its compact size, the box including the fan feels quite heavy. In addition to the P8 Max fan, the 6-year guarantee and the 0dB mode immediately catch our eye.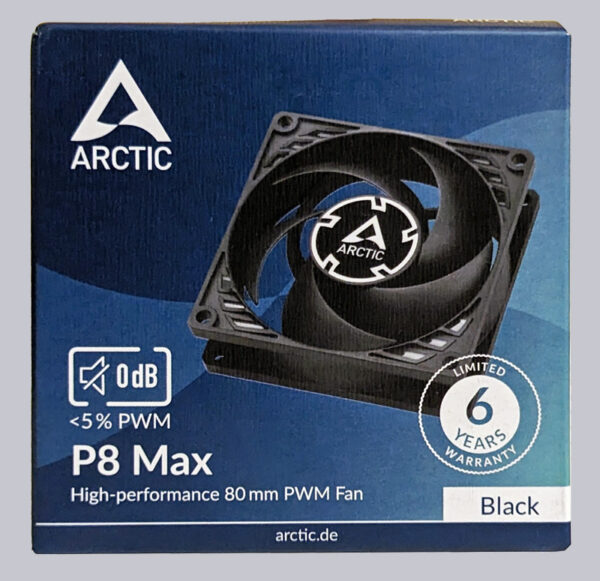 The back of the small cardboard box contains lots of information about the P8 Max. In addition to the technical data of the fan, we find two 3D barcodes here, which we can use to call up the manual, provide feedback or contact support.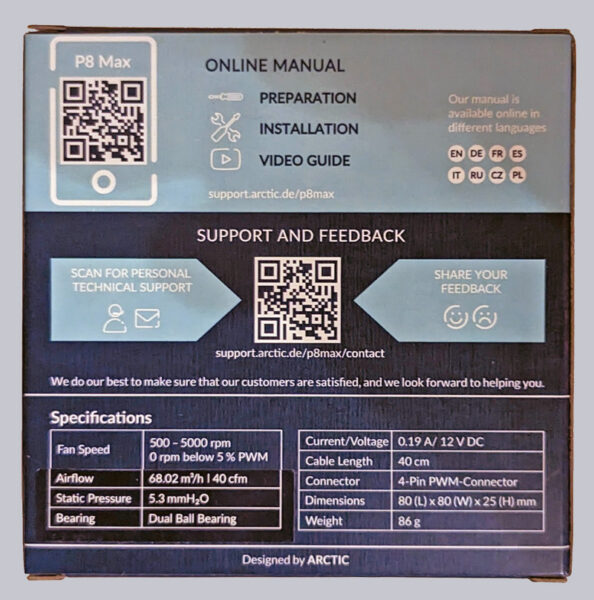 Scope of delivery …
In terms of sustainability, it is very pleasing that Artic has also dispensed with unnecessary packaging materials within the box.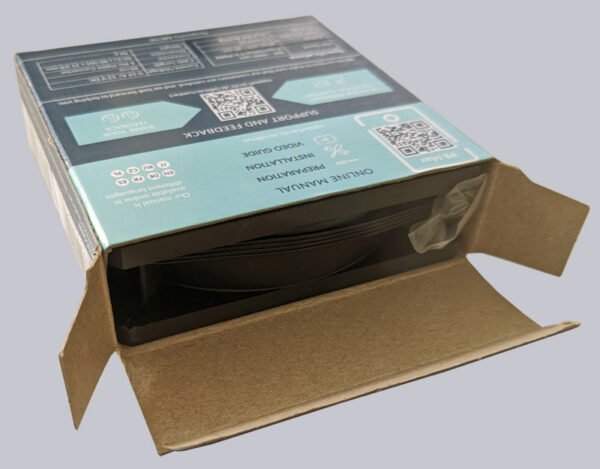 After removing the fan from its box, let's take a look at the P8 Max. The fan is accompanied by 4 mounting screws in black.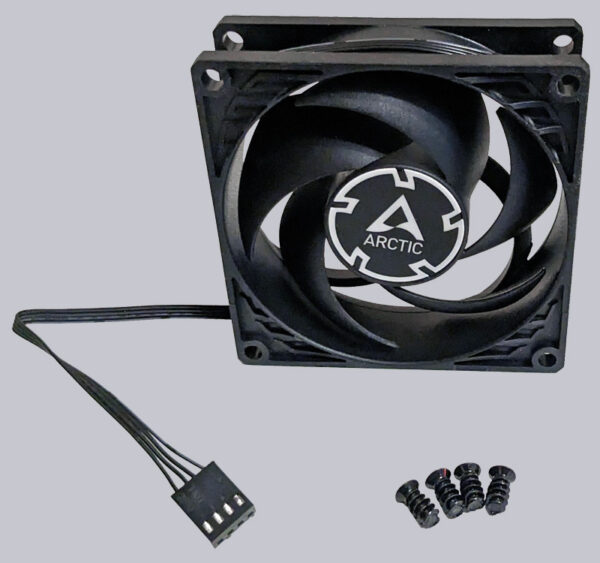 Arctic P8 Max technical specifications …