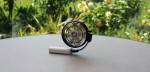 Construction, design and features …
The Arctic Summair Light is a 92mm fan with round housing, which has in contrast to PC fans additional bracing. This additional fan protection is to prevent objects or even body parts from getting into the running fan.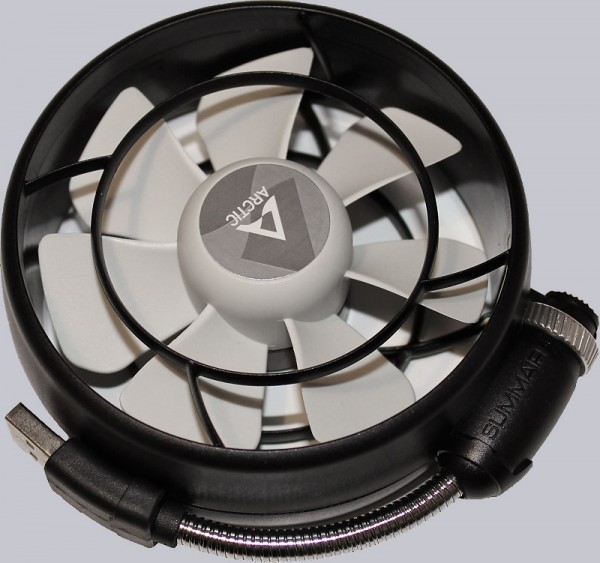 As already shown on the back of the box, there is a silver ring on the bottom side for controlling the fan and the flexible gooseneck with the USB connection required for the power supply.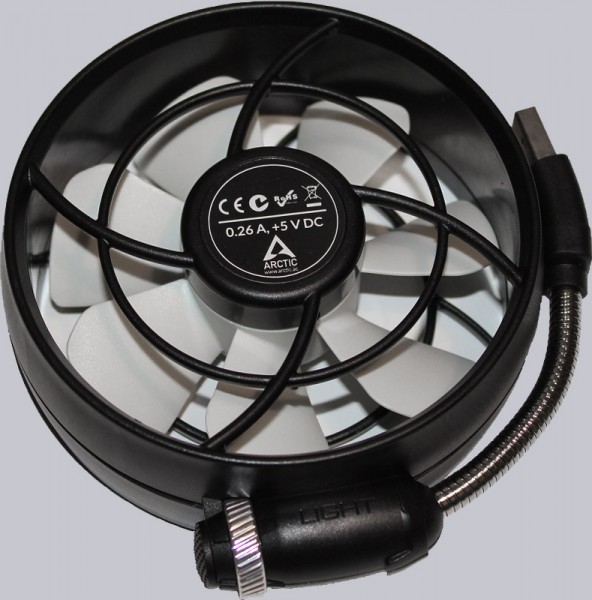 The gooseneck has a length of 5.5cm. In addition, Arctic has designed the fan to be stowed away in a space-saving manner and adapted the USB connection to the round fan housing. In addition, there is a small snap-in latch which holds the USB connector on the housing.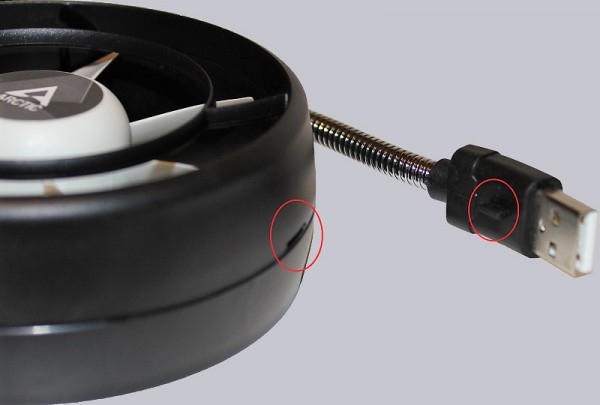 The fan feels great in quality, as it is also known from the ARCTIC PC fans.
Arctic Summair Light installation …