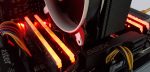 We test the brand new Ballistix Tactical Tracer RGB memory modules on OCinside.de, which were officially introduced at review date! The brand new 32GB DDR4-2666 Ballistix Tactical Tracer RGB Gaming Memory Kit from Micron, consists of four 8GB DDR4 modules or two 16GB DDR4 kits of two 8GB modules each. The four DDR4 modules are suitable for Intel X299 or AMD X399 PCs in Quad Channel Mode, as well as for Z370, X370 or X470 systems in Dual Channel Mode. There is of course a short video with the effects, an interactive 360 degree view and thermal image, as well as lots of memory benchmark results in the following Ballistix Tactical Tracer RGB 32GB DDR4 RAM review.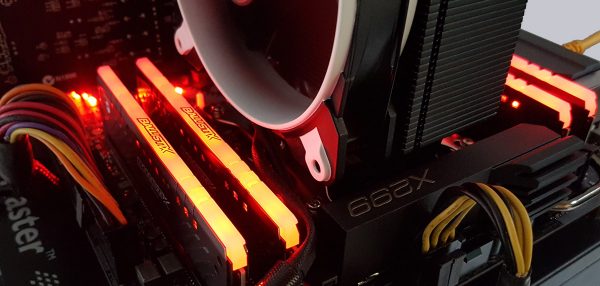 Thanks for the support …
Many thanks for the support with the four 8GB DDR4-2666 modules by the manufacturer Micron.
Tested were 4x Ballistix Tactical Tracer RGB 8 GB 288-pin DIMM DDR4-2666 BLT8G4D26BFT4K modules (as Quad Channel Kit BLT4C8G4D26BFT4K). The total price of the kit is at review date about 399 Euro (04/2018).
Here you can buy the Ballistix DDR4 RGB RAM at a reasonable price.
Ballistix Tactical Tracer RGB RAM 360 degree view …
The delivery of the four 8192MB PC4-21300 modules …
Ballistix supplies the RGB memory modules in a blister package that is easy to open and still securely sealed for delivery.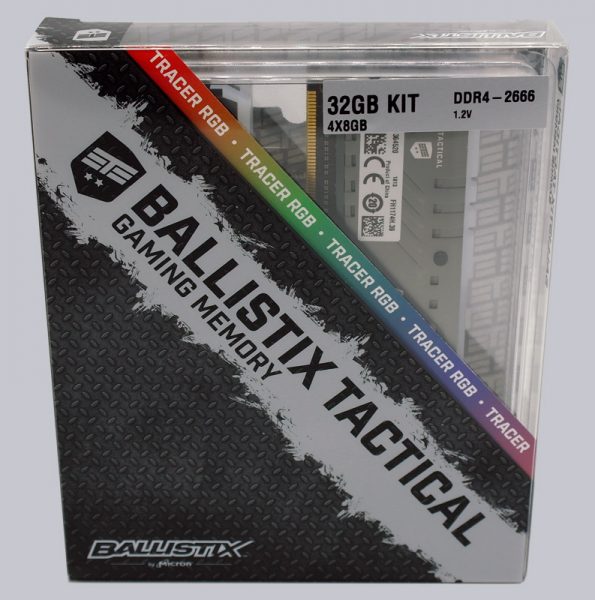 Unfortunately, the back does not contain any further technical data or installation instructions, but gives an indication of the 10-year limited warranty for purchases in Germany.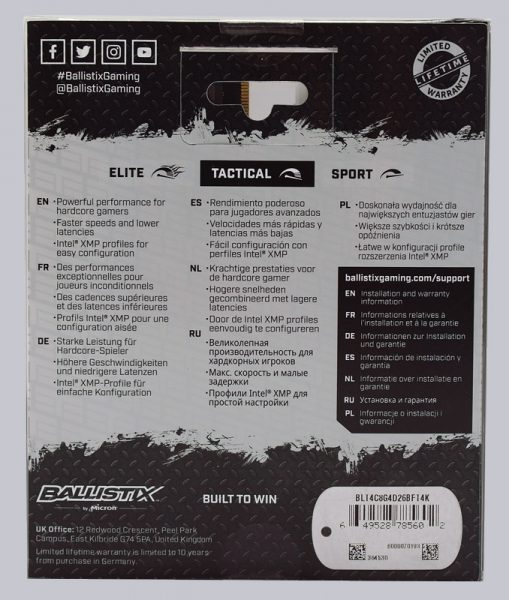 That's included …
The inlay gives a hint about the download of the Ballistix M.O.D. Utility Software and makes it interesting to see more possible features. The back of the flyer contains small pictures of the installation and a reference to the Ballistixgaming website, where you can find the detailed installation instructions.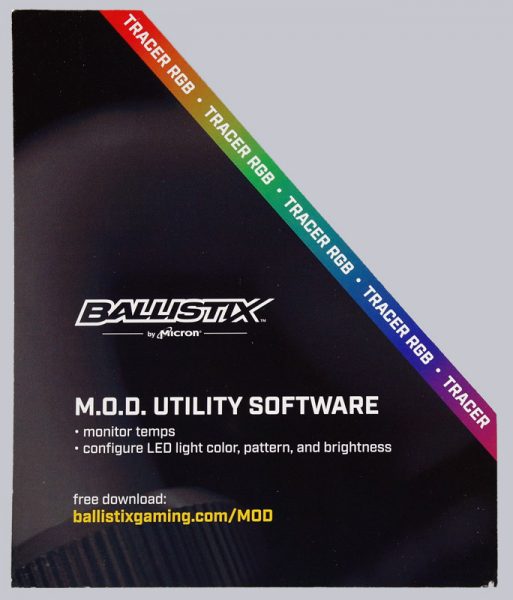 Here you can see the Ballistix DDR4 memory modules in the two plastic packages.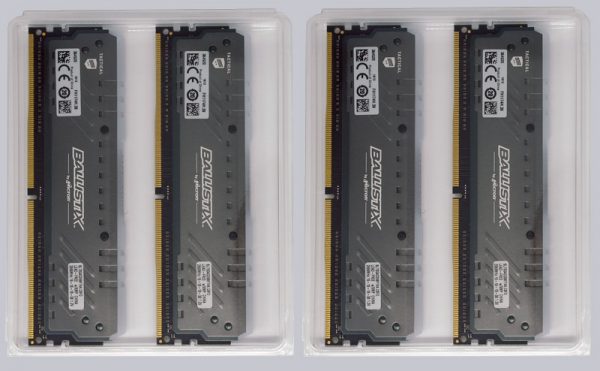 Let us now turn to the technical data.
Ballistix Tactical Tracer RGB 32GB DDR4 Kit 4x 8GB DDR4-2666 technical data …