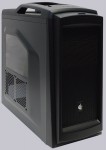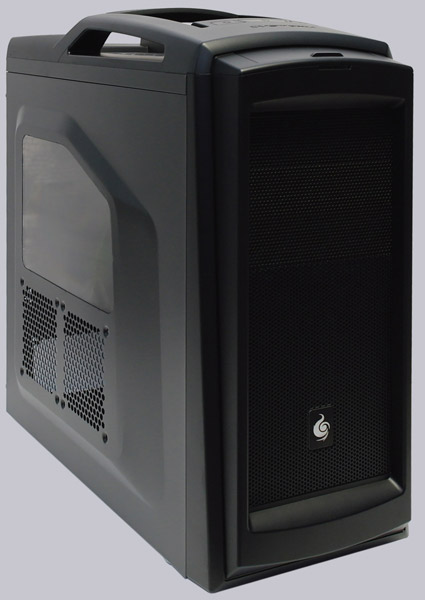 Structure, Design and other features – the case exterior …
The CM Storm Scout 2 chassis is black coated and has a large rubber grip for easy carrying to a LAN party. All parts are well finished and makes a well impression.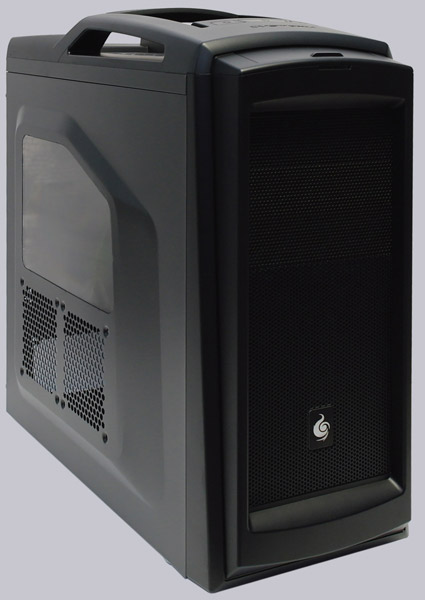 Cooler Master provides breathable mesh panels on the front surface of the Scout 2 Case to ensure good air circulation. In this picture you can see very well that you can look through the mesh panels to the back of the case and when the fan light is switched on, you can even see the red LED fan on the case back.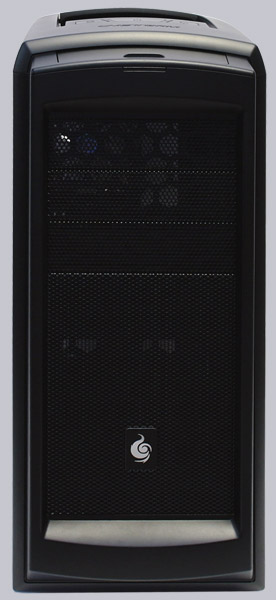 The front panel connectors are integrated on the top of the chassis under a small sliding plate, where they can be reached very good. From left to right one can see the two 3.5 mm jacks for a headset, two USB 3.0 ports and two USB 2.0 ports for internal connection to the mainboard. Among them on the case corner are located the HDD LED and the red power LED. Cooler Master has integrated the reset button, power button and a button to turn on and off lighting in the top of the CM Storm Scout II case. An IEEE1394 or eSATA port is not available.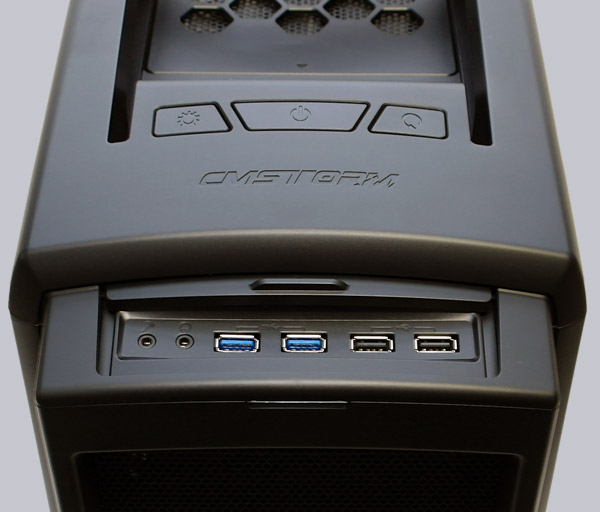 Both side panels are installed with two black metal knurled thumbscrews to remove both side panels very easily. Unscrew simply the two thumbscrews and push the side panel to the rear. Since the side panels and the cutout are well finished, the assembly of the side panels is very easy.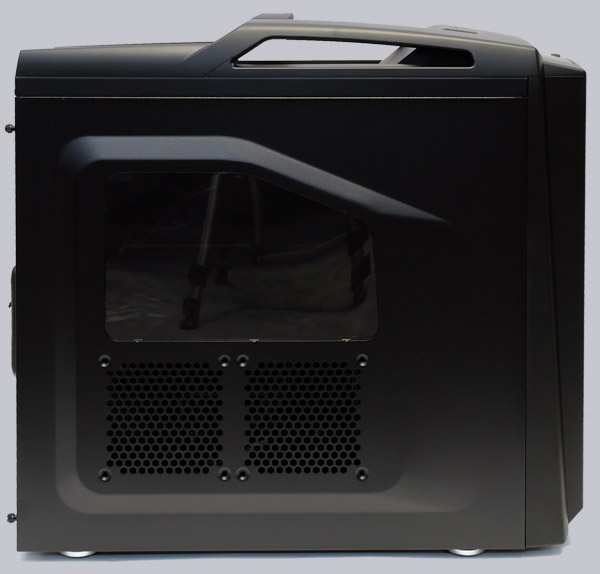 The other side panel without acrylic window is also equipped with thumbscrews.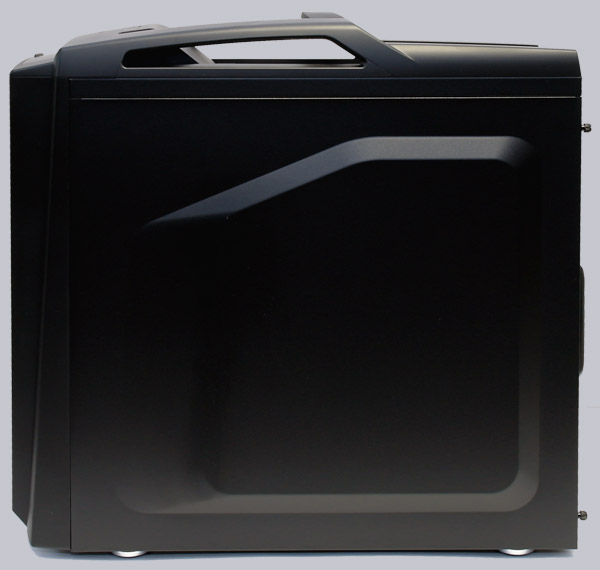 The power supply unit is installed below the motherboard inside of this CM Storm Scout 2 and in the upper range is already a silent 120mm LED lighted fan installed to blow the warmed up air out of the chassis. On the back of the case you can also see, that Cooler Master coated everything in black, also the screws and slot brackets.Furthermore, Cooler Master secured with the rear Stormguard slot cover a possible accidental disappearance of the attached peripherals such as a keyboard or mouse on LAN parties.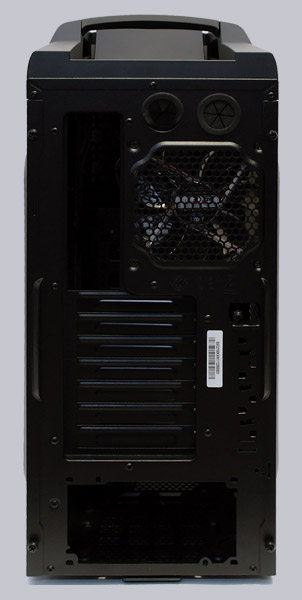 Since the power supply (depending on the model) carries the cold air from the bottom into the case, Cooler Master installed in the CM Storm case one cleanable dust filter, which one just have to pull back for cleaning.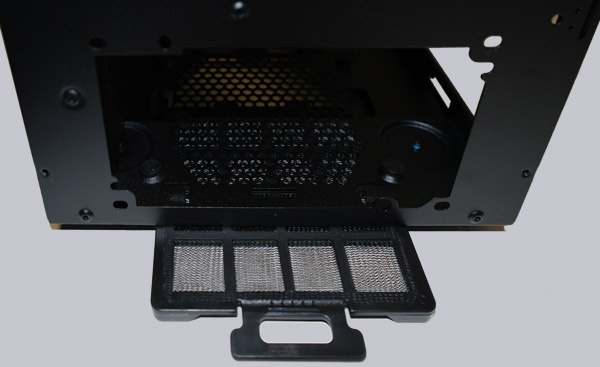 A view into this cut-out shows a small PCB in the rear range. In the case bottom is by the way another quick changeable dust filter. The CM Storm Scout 2 case has thus a lot of great features, which should be integrated in every PC case.
All in all, the exterior of the CM Storm Scout 2 chassis has already some very nice features, a well finish and has no weaknesses.
Layout, Design and Features – The CM Storm Scout 2 Case Interior …
CM Storm Scout 2 Review