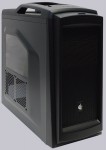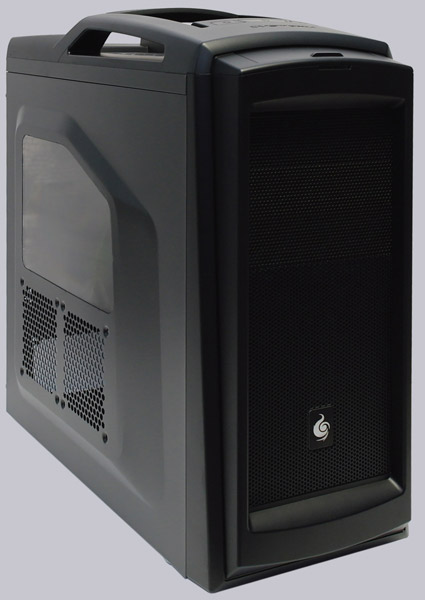 Cooler Master announces with the CM Storm Scout 2 Midi-Tower a new computer case mainly for the high demands of gamers and allows for example the installation of one or two extra-long graphic cards as well as adding a lot of fans. Although the case already offers some high quality features like an acrylic window, removable dust filter, front USB 3.0 ports and a 120mm LED fan, it is available for less than 100 EUR. We took a closer look at the CM Storm Scout 2 Gaming PC case from Cooler Master and will check all important criteria on the following 5 review pages.
Thanks for the support …
Many thanks for the support with the CM Storm Scout 2 chassis by by the manufacturer Cooler Master.

The CM Storm Scout 2 SGC-2100-KWN1 (black) or SGC-2100-GWN1 (gunmetal) Case without PSU has a current price of approx. 100 Euro (10/2012).
Here you can buy the CM Storm Scout 2 case …
A first look at the CM Storm Scout 2 PC case …
Here is a first look at the Scout 2 chassis from CM Storm, a brand from Cooler Master. The case is by the way not only available with a black coated surface, but also in gunmetal gray steel.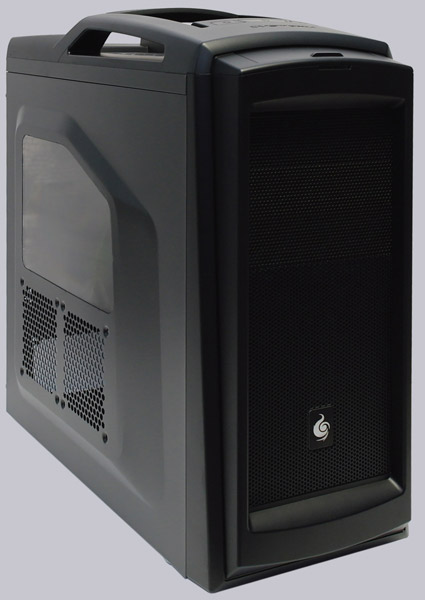 The packaging of the CM Storm Scout 2 chassis …
In this cardboard box the CM Storm Scout 2 SGC-2100-KWN1 is delivered.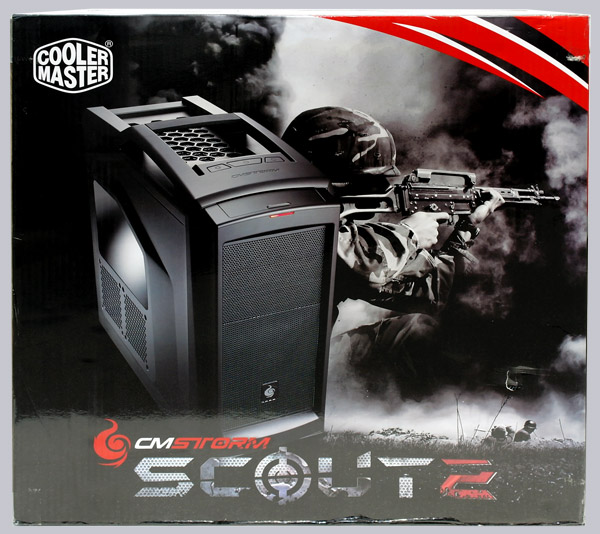 That is contained in the CM Storm box …
Solved very practical and useful: They placed all accessories in a small box and fastened it with drive rails in the hard drive cage. The multilingual and well-illustrated installation guide was found for fast access in the case carton. Here you can see the accessories box, which was placed with two mounting rails in the HDD cage: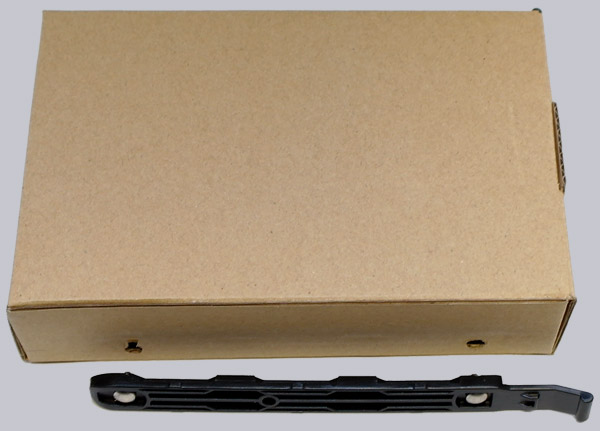 The accessories box contains beside screws a special standoff socket tool to screw the standoff for the motherboard, some cable straps, some drive rails, a 3.5″ to two 2.5″ SSD drives frame and a Piezo buzzer to connect it as speaker with the motherboard.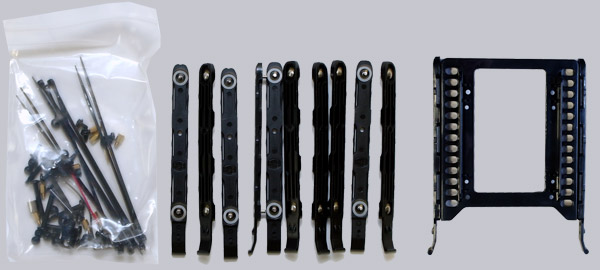 The technical data of the CM Storm Scout 2 Case …