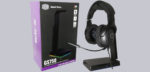 Layout, design and features …
The GS750 Headset Stand consists of a rugged plastic base with a non-removable metal holder for a headset or headphones.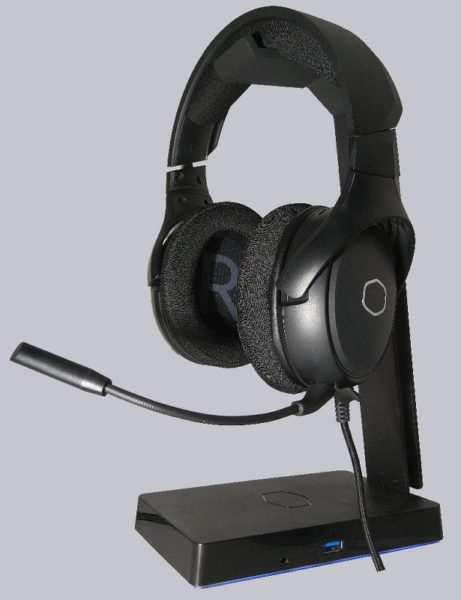 It is completely in black. The base is glossy on the sides, while the surface/charging station is matte and features the CoolerMaster logo, which also marks the optimal position for charging a smartphone wirelessly.
The holder for the headphones is padded with a rubber coating.
The connection for PC cable and power supply are integrated on the back of the base.
There is an USB type A socket on the left and right side of the base to use the GS750 as an USB 3.0 hub. On the right side of the base there are additional 3.5 mm TRRS jacks for headphones or headset.
The base is rubberized over a large area and reliably prevents slipping on most surfaces.
At the foot of the base there are 13 RGB LEDs, …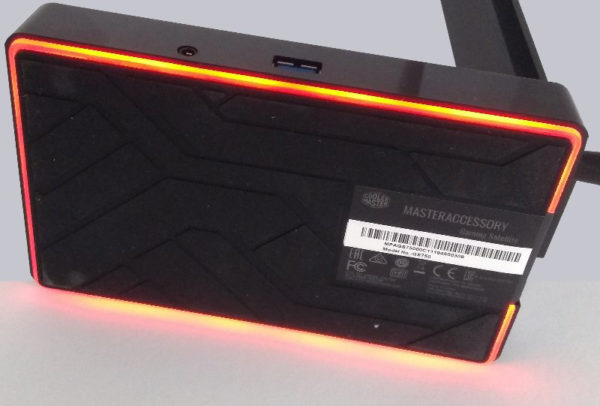 … which make a particularly effective impression with the indirect lighting of the table surface.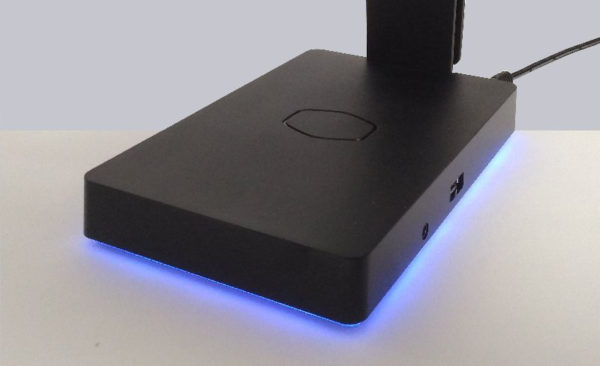 Cooler Master GS750 Practical testing …