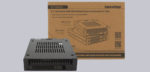 Today we take a look at Icy Docks Hot Swap removable frame MB741SP-B. This ExpressCage offers a special feature, because unlike most other removable frames available today, it is compatible to external 3.5 inch slots. In the following review on OCinside.de we have tested it extensively and created a small video.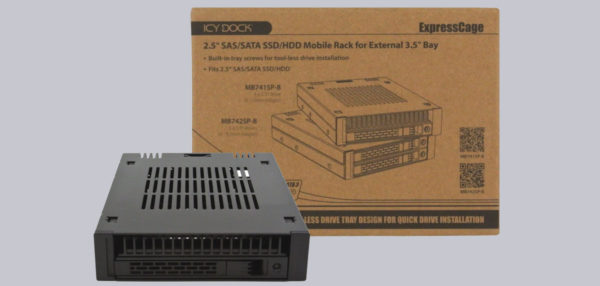 Thanks for the support …
Thanks for the support to Itchi and the manufacturer Icy Dock/Cremax Tech LTD.
The Icy Dock MB741SP-B currently has a price of approx. 30 Euro (09/2020).
Here you can order the Icy Dock MB741SP-B.
The delivery of the Icy Dock MB741SP-B …
The MB741SP-B is delivered by IcyDock in an environmentally friendly, small carton. By the way, this box is also used for the MB742SP-B. The difference here is that the MB742SP-B can accommodate two 2.5″ drives. On the bottom right you can see the corresponding 3D barcode, which points to the manufacturer's site.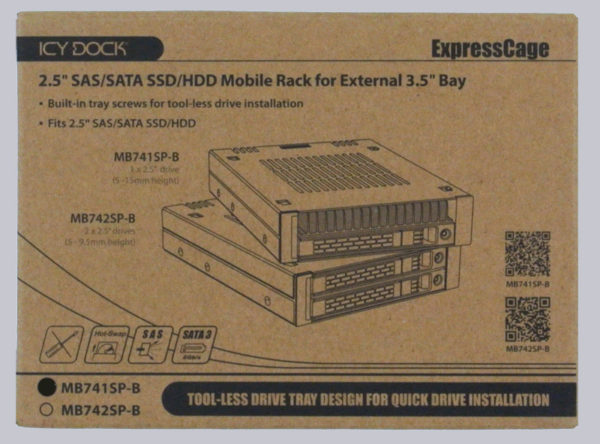 If we turn the box over, we find the technical data of both models.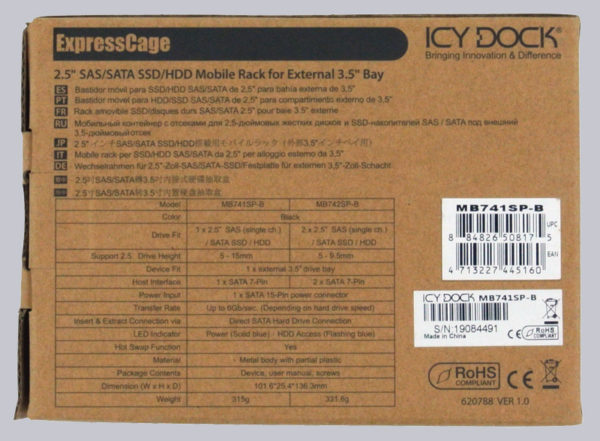 Let's open the box and take out the removable frame including the installation instructions and a set of screws for mounting.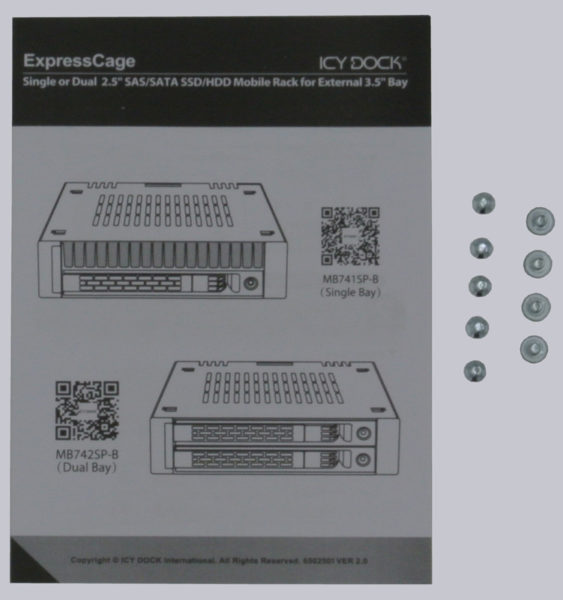 In contrast to conventional packaging, Icy Dock has saved on antistatic packaging and foam protection. So let's take a look at the MB741SP-B right away.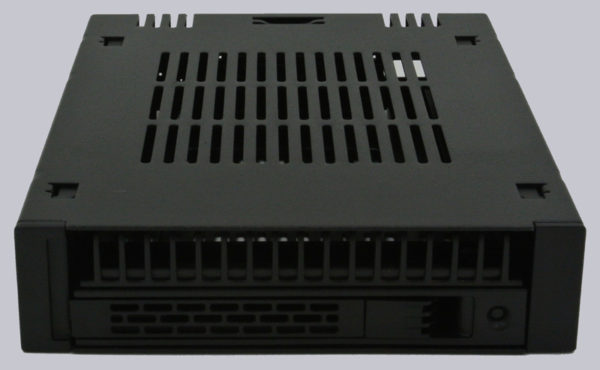 Before we look at the MB741SP-B from all sides and feed it with an SSD, let's have a quick look at the technical data …