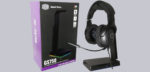 Result and general impression …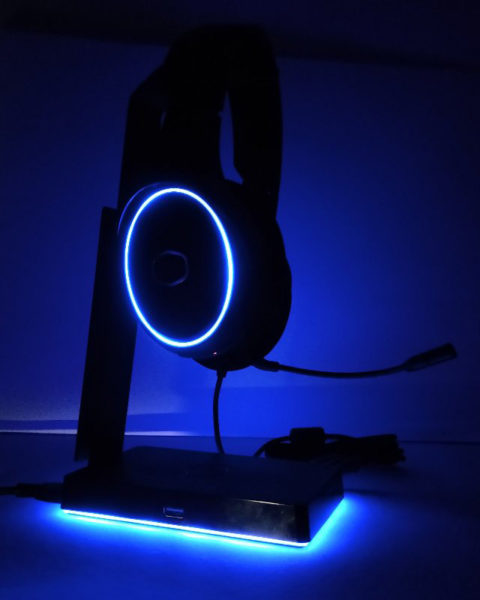 The Cooler Master GS750 Headset Stand combines several peripheral devices in one and is rock solid in all areas.
In addition to the two USB 3.0 connections of the USB hub, the GS750 scores with the comfortable Qi charging station and the integrated 7.1 sound solution.
The RGB lighting makes the headset stand a real eye-catcher and even offers some effects.
The overall workmanship is high-quality and solid.
With currently about 80 Euro the GS750 is not a bargain for the small purse. Thus, the Cooler Master GS750 will probably be mainly interesting for those who value optically impressive gaming accessories and also have use for all these additional functions.
With this great overall result the Cooler Master GS750 headset stand receives our OCinside.de Purchase Tip Award 09/2020.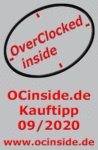 Discuss in our forum and share experiences about the Cooler Master GS750 …
Here you can buy the Cooler Master GS750 Headset Stand.
Read on in the hardware test area with several hardware reviews …