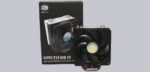 Layout, design and features …
To make sure that no detail is missed, here is again a 360-degree view of the Cooler Master Hyper 212 Evo V2, which you can also click on and rotate as desired.

This is what the new Cooler Master Hyper 212 Evo V2 cooler looks like with a pre-installed 120mm fan.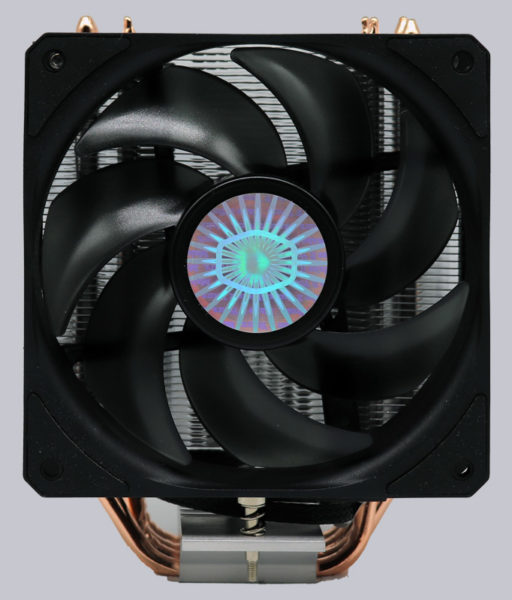 The Cooler Master SickleFlow 120 fan is equipped with 7 rotor blades and is plugged onto the cooler with a previously screwed plastic bracket.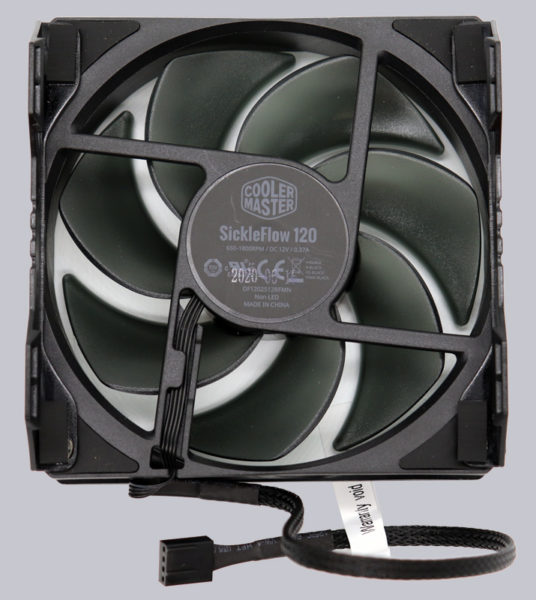 On the top of the cooler you can see very good the eight ends of the total of four 6mm heatpipes.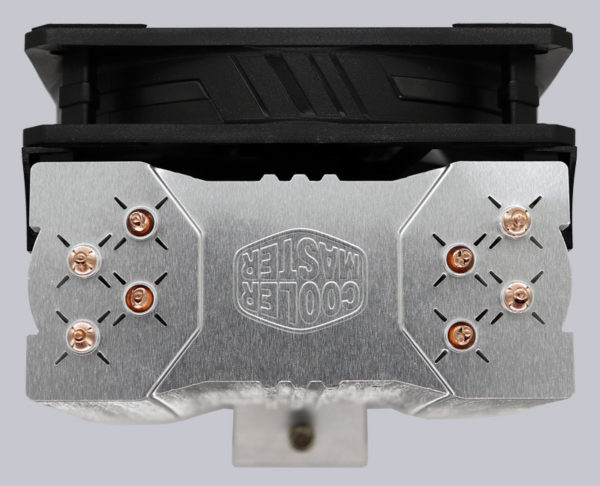 Here you can see the cooler's underside still with the protective foil. The heatpipes were bent asymmetrically for better RAM compatibility and have direct contact to the CPU again. This serves to improve the heat transfer and is called Heatpipe Direct Touch, or HDT for short.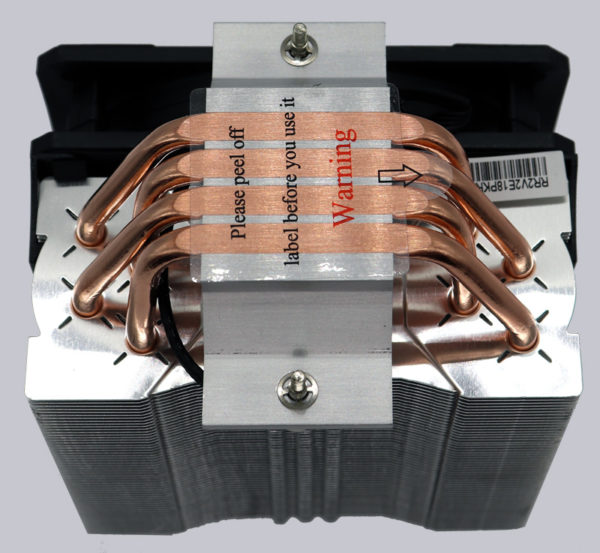 The four 6mm heatpipes have been carefully ground and polished, but of course do not reflect like a nickel-plated surface.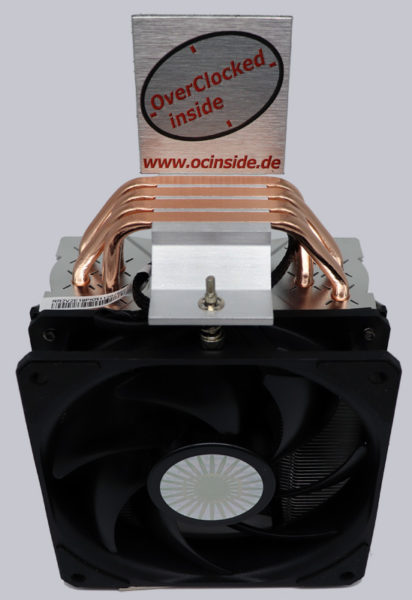 From the side, you can see the structure of the stacked aluminum fins and the asymmetrical design, so that the cooler does not protrude into the RAM socket on the side with the fan mounted. If it does, you can simply push the fan up a bit on the cooler.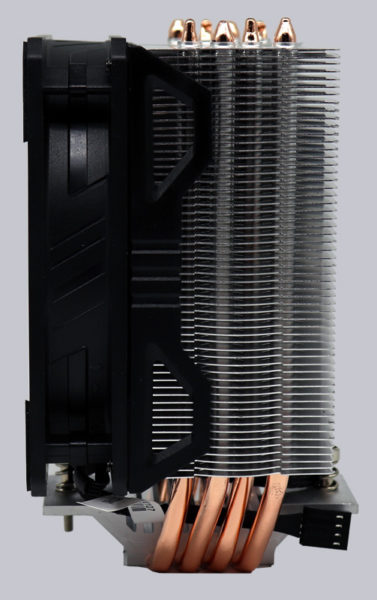 On the back, you can see through the cooling fins very clearly and see the four heatpipes.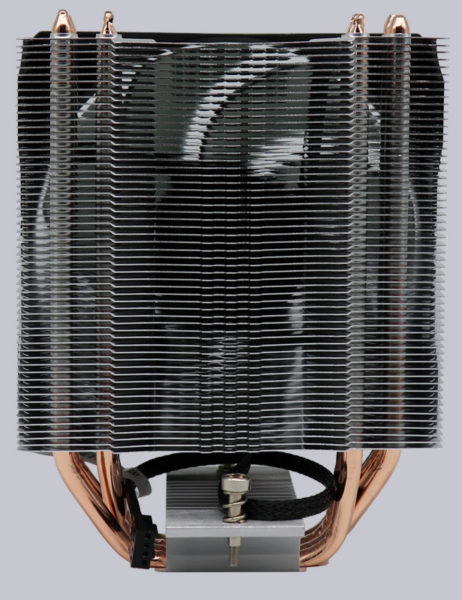 Overall, the Cooler Master Hyper 212 Evo V2 was cleanly manufactured and we can now start with the installation.
Cooler Master Hyper 212 Evo V2 Installation …