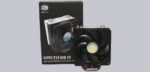 Compact and affordable! Today on OCinside.de we are testing the brand new Cooler Master Hyper 212 Evo V2 cooler, which is designed for AMD Socket AM4, Intel LGA 1200 and many more sockets. Among others, we test the latest Hyper 212 Evo with an Intel Core i5-10500 CPU on the ASRock Z490 Steel Legend motherboard and show thermal images, 360 degree view and of course all results in the following review.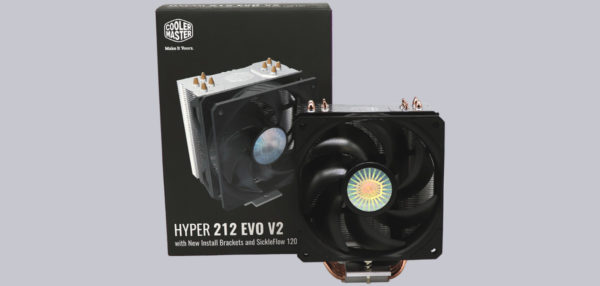 Thanks for the support …
Thanks for the support to the manufacturer Cooler Master.
The Cooler Master Hyper 212 Evo V2 can already be pre-ordered at the time of testing and is priced at around 35 Euro (12/2020).
Here you can order the Cooler Master CPU Cooler at a reasonable price.
The delivery of the Cooler Master Hyper 212 Evo V2 …
On the front of the box, you can immediately see that it's a further development of the Cooler Master Hyper 212 Evo cooler, which we were also already tested in different versions.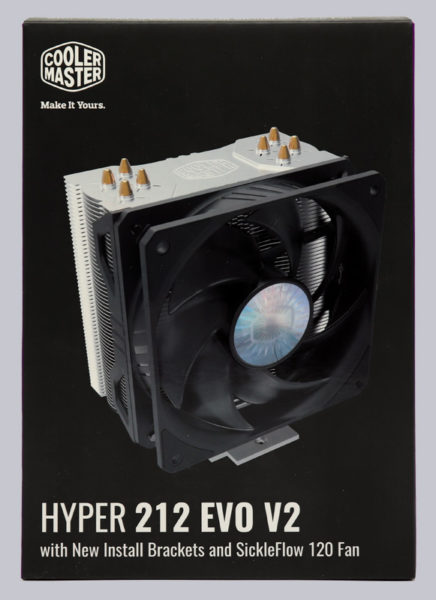 Among other things, the back of the box exemplarily shows all dimensions of the V2 cooler.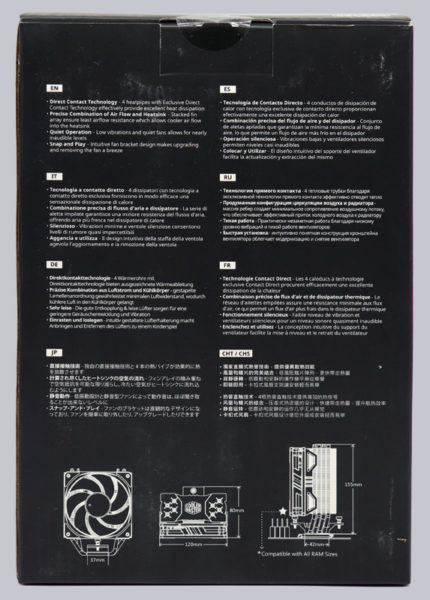 But the asymmetrical heatsink design and the new SickleFlow 120 fan are also mentioned in advance.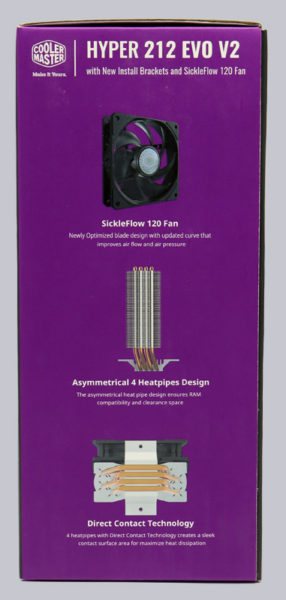 And of course The technical data must not be missing on an exemplary designed packaging.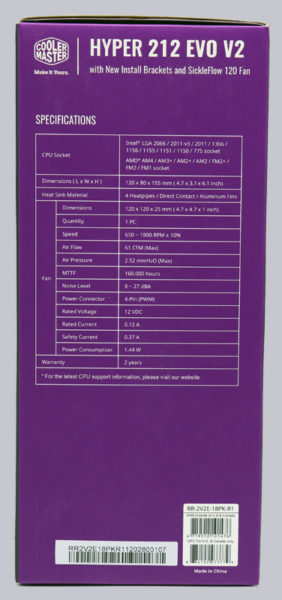 This is included in the delivery package …
After opening the box, you first see a smaller box with all the accessories.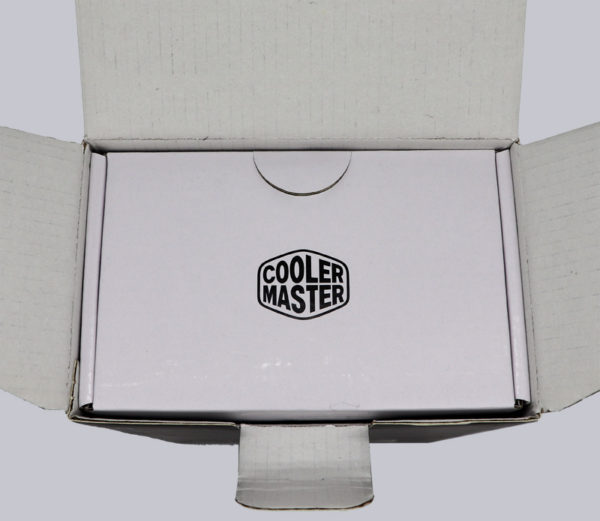 The scope of delivery includes the cooler with a pre-mounted fan as well as mounting hardware and a Y-adapter for connecting another 120mm fan. Also included are a backplate, mounting plates for AMD and Intel mounting, some screws, some Cooler Master Mastergel Pro thermal paste, four small stickers, mounting material for the backplate and a printed manual.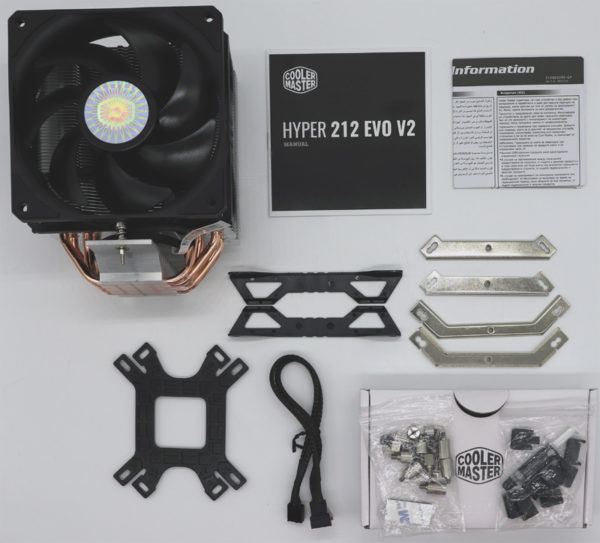 Here you can see again a picture of the Y-adapter, which fortunately is built in a way that a fan tacho signal is routed to the motherboard.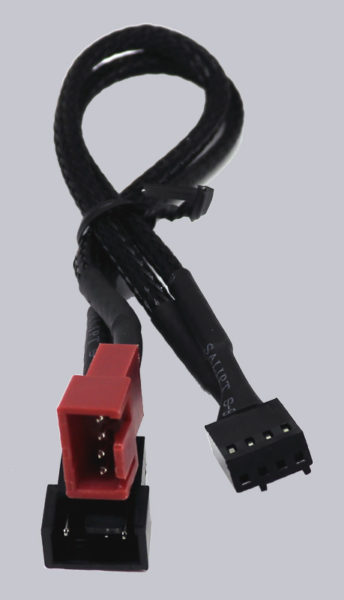 Cooler Master Hyper 212 Evo V2 technical specifications …