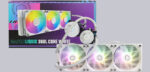 Lighting …
As the Cooler Master MasterLiquid 360L Core White water cooling has an integrated ARGB lighting as described before, we would like to show it as well, of course.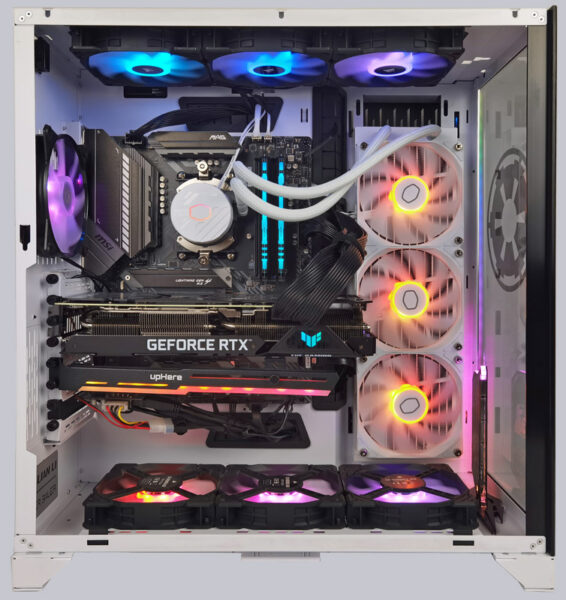 Here you can see again very all addressable RGB LEDs.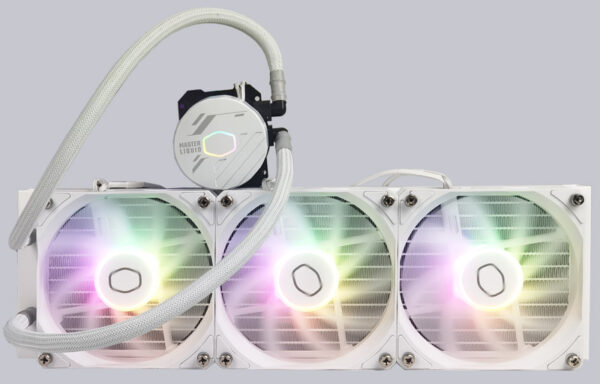 And since the system also looks very nice in moving pictures, there are some RGB effects to see in the following Cooler Master ML360L Core White video on our OCinside YouTube channel.
Note: Please allow our cookies first to see this external content!
Cooler Master MasterLiquid 360L Core Result and general impression …