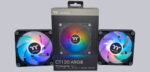 Great fan with addressable RGB lighting and plenty of accessories at a fair price from Thermaltake! We reveal everything you need to know about the new CT120 ARGB fan in the following review here on OCinside.de and of course we show a video of the brilliant ARGB effects on our OCinside YouTube Channel.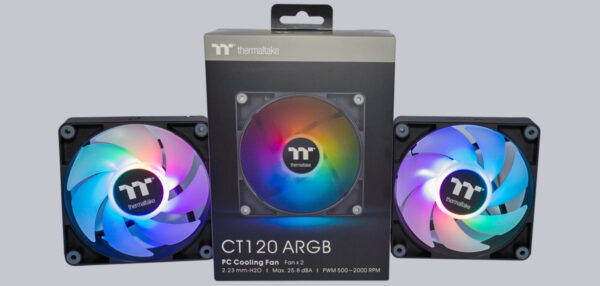 We hope you enjoy reading the new review.
Thanks for the support …
Thanks for the support to Daniel and the manufacturer Thermaltake.
The double pack with 2 pieces CT120 ARGB PC fans currently has a price of approx. 32 Euro (05/2023).
Depending on your personal taste, you can purchase the fans with a black or white frame and a 140mm variant is also available.
Here you can order the Thermaltake CT120 ARGB fans at a reasonable price.
The delivery of the Thermaltake CT120 ARGB fans …
The CT120 ARGB PC fans are delivered in a double pack. On the front of the cardboard box there is a picture of the fan along with a few key features.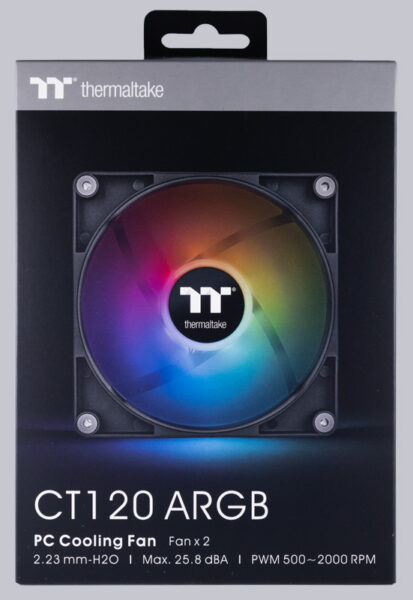 The technical data and accessories are listed on the back.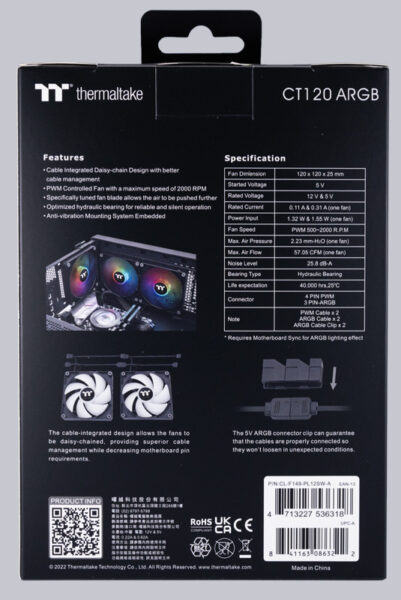 Scope of delivery …
Der gesamte Inhalt befindet sich in einem leicht entnehmbaren Tray.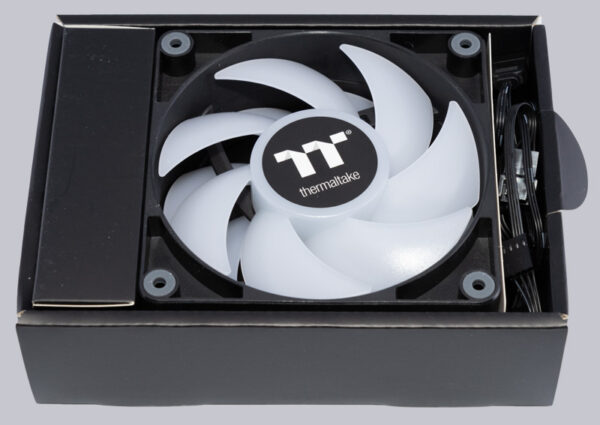 Here we have the two CT120 ARGB fans in black. Alternatively, white or 140mm variants are also available.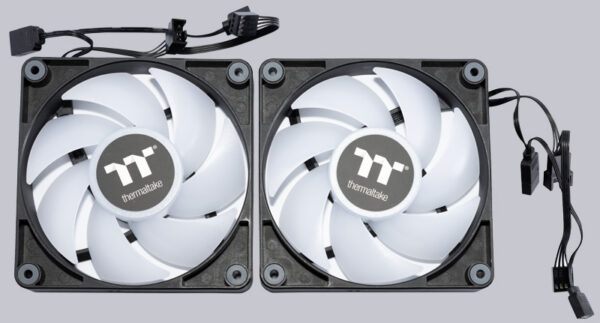 For each fan, Thermaltake includes an extension cable for the fan and the RGB lighting and a safety clip for the RGB connectors. On top of that, there is also a set of short screws for attaching the fans to the PC case and long screws for mounting on a radiator. You can hardly ask for more. In the white variant, the accessories are also kept in white. However, the screws are always black.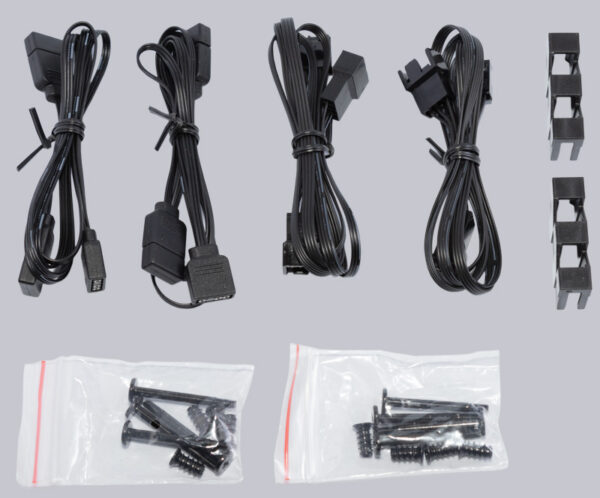 Thermaltake CT120 ARGB technical specifications …