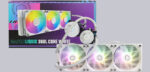 Layout, design and features …
The Cooler Master MasterLiquid 360L Core is a maintenance-free all-in-one water cooling system consisting of a radiator and cooler/pump unit connected to each other with sleeved hoses.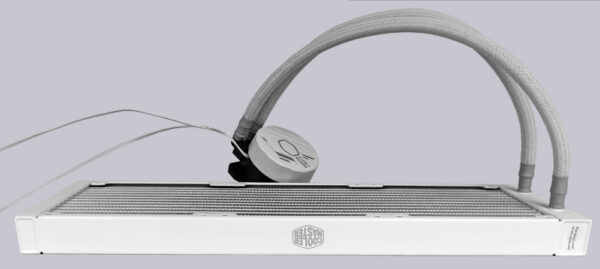 Cooler Master uses the same technology as in the previously tested Cooler Master MasterLiquid ML280 Mirror to increase the surface area of the radiator to improve cooling performance. In addition, the surface is clean and processed without paint noses and with only 27.2mm pleasantly flat.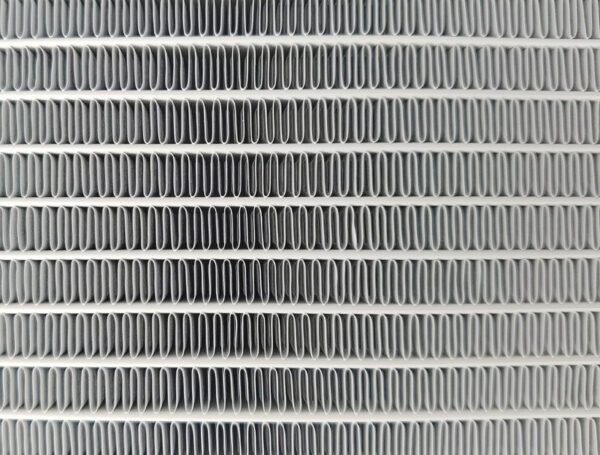 The Hose connections are very well made and there is also a filler hole on the side, but it was sealed by a Warranty Void sticker.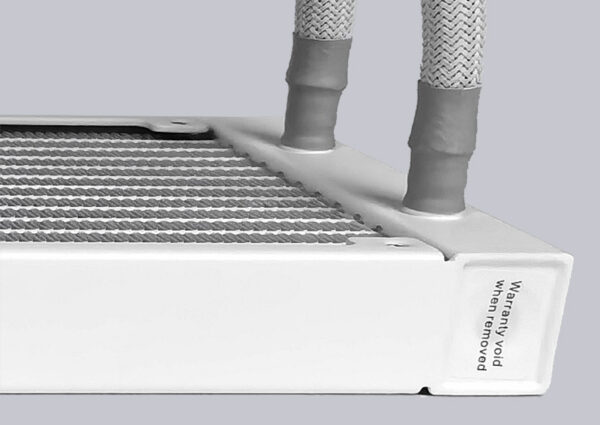 The copper base of the pump is covered with a protective foil, on which, as usual, the warning is printed to be sure to remove it before use.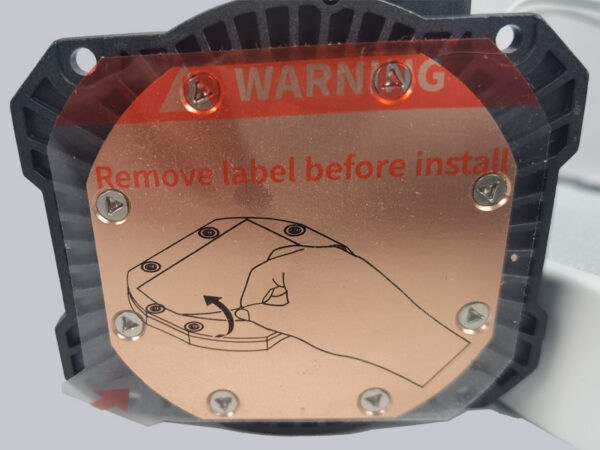 As with the MasterLiquid ML280, the base is again ground relatively rough and very tactile with the fingers, but overall very well finished and flat.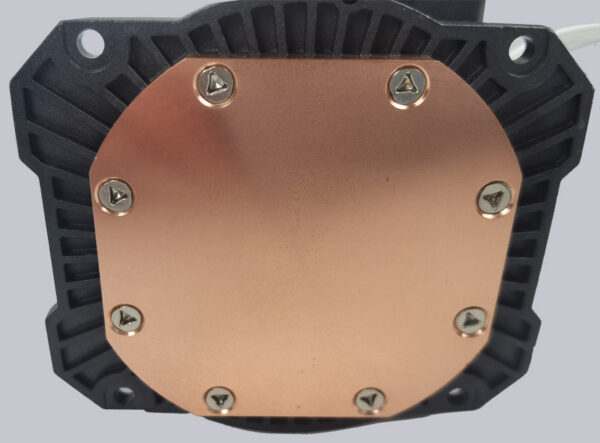 On the side of the pump are the hoseConnection, in addition, the cables for the pump fan and the aRGB connection are permanently connected.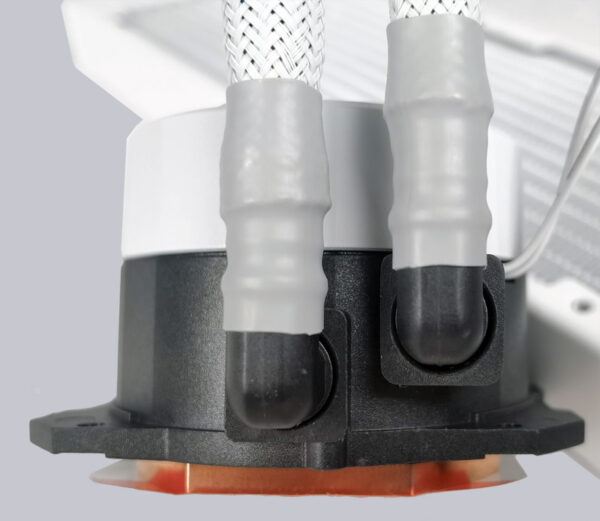 The top of the pump is kept very simple, there is only an illuminated Cooler Master symbol here.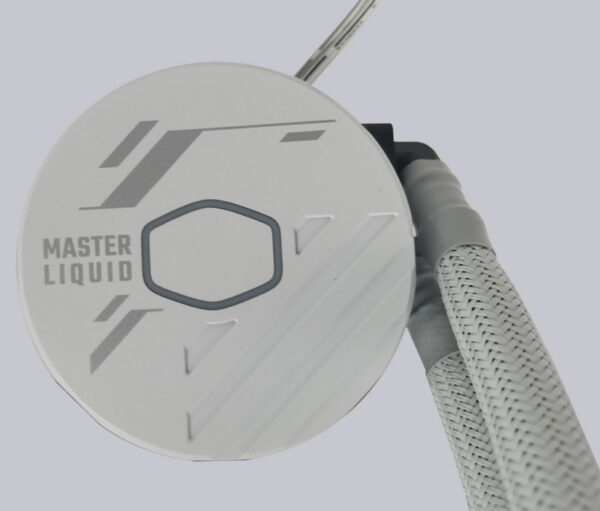 Let's move on to the Cooler Master MasterLiquid 360L Core fans, which feature a very simple stylized logo on the front.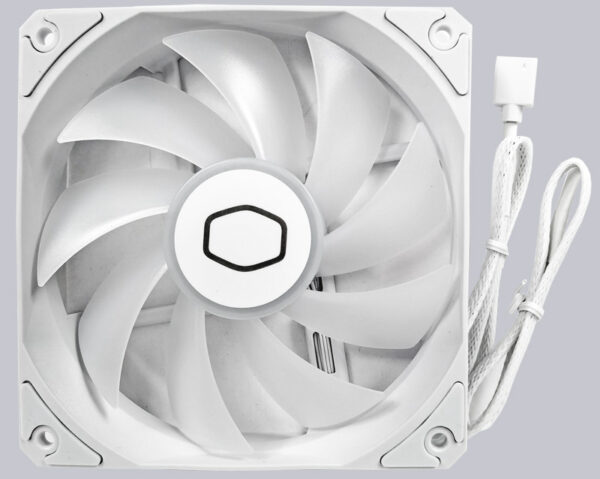 As always, we can find the product number on the back along with the performance specifications.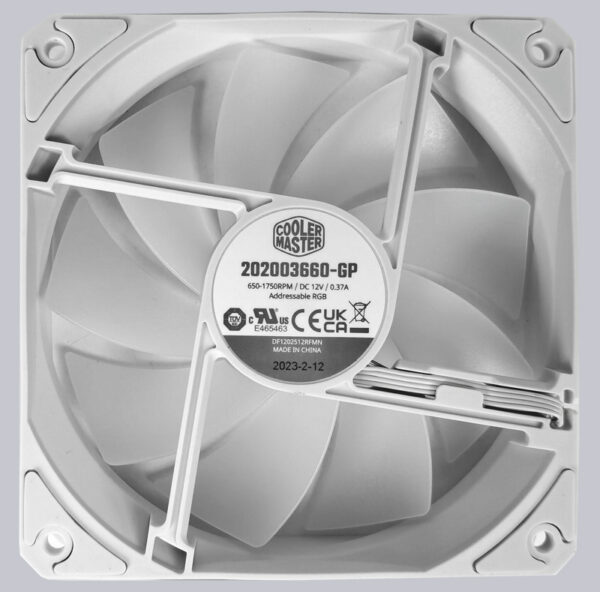 There are rubber elements at the corners of the fans for acoustic decoupling.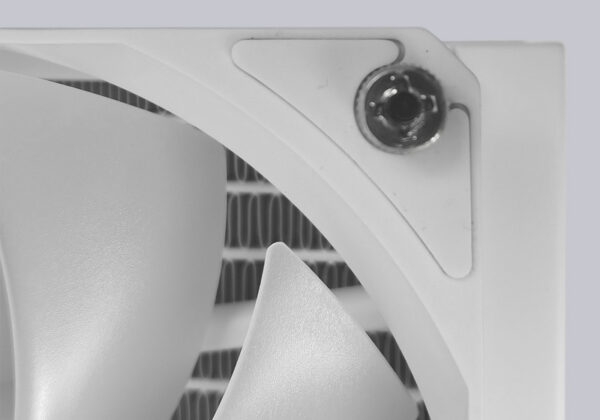 Cooler Master also gives a 3-year limited warranty, which also speaks for a good product.
Cooler Master MasterLiquid 360L Core White Installation …