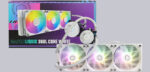 Installation …
The following is the installation of the Cooler Master MasterLiquid 360L Core.
On AMD systems, this is really very simple, as the retention module from AMD is simply used here and the cooler/pump unit can thus be attached very easily.
On Intel systems, the cooler unit is attached via the gland as usual, which is no easier or harder than other manufacturers.
The installation instructions are very clear and well illustrated, so installation should be very easy even for the inexperienced.
The Cooler Master MasterLiquid 360L Core does not have its own RGB controller, as we had it with the MasterLiquid ML280, but you simply connect the fans and aRGB connection as usual to the motherboard. Cooler Master also provides corresponding daisy chain cables for the fans and RGB connection.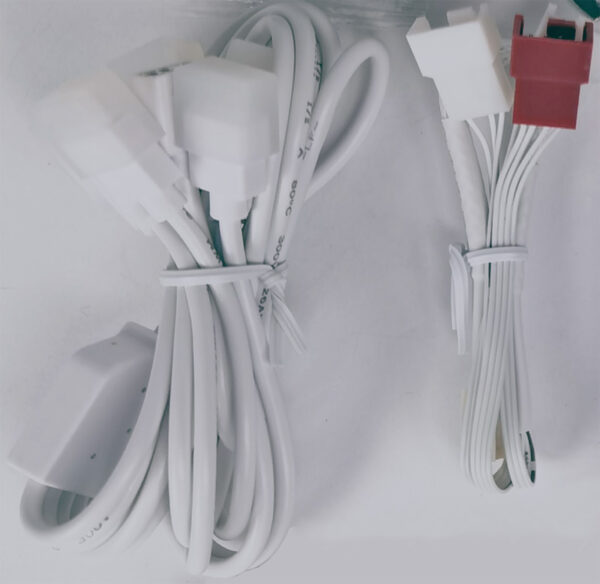 We also like the small ARGB connector holders, which reliably ensure that the ARGB connections cannot accidentally come loose.


When finished, the whole thing looks like this.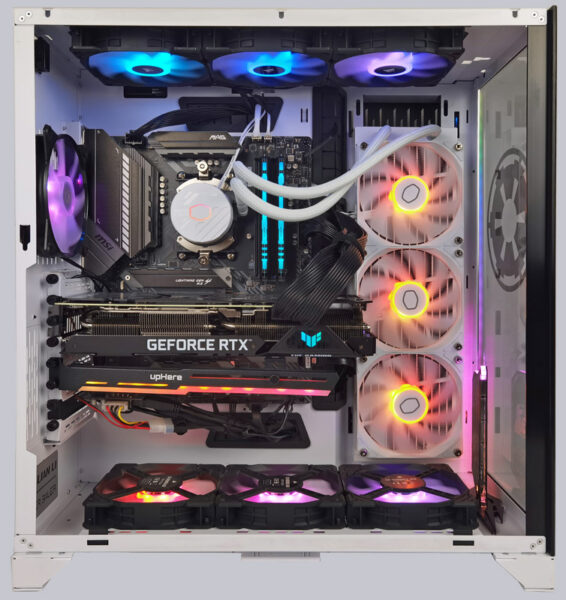 Cooler Master MasterLiquid 360L Core Test Results …